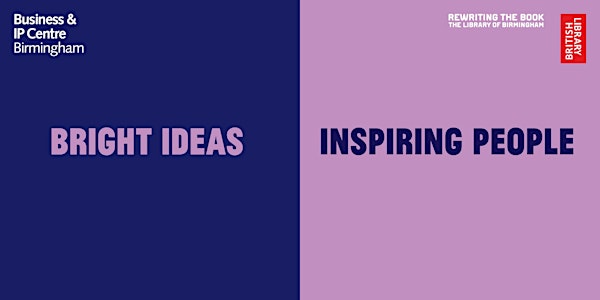 1:1 Intellectual Property Advice at The Library of Birmingham
One to One Online Intellectual Property Advice Meeting
About this event
BIPC Birmingham offer one to one intellectual property advice appointments remotely using Microsoft Teams or face to face at the Library of Birmingham.
All our business advisors are trained by the Intellectual Property Office and can provide clients with free impartial advice for covering such areas as:
Copyright
Trademark
Registered Designs
Patents
Once an appointment has been requested BIPC Birmingham will email out an online questionnaire regarding the advice required which needs to be completed within 48 hours or the appointment will be cancelled.
When this form is completed the appointment will be confirmed.
Following the meeting, BIPC Birmingham will send you a feedback form which helps us monitor our events.
For further information please contact businesandlearning@birmingham.gov.uk