A one week course for children covering Maths, English, Reasoning, exam technique and interview practice for 11+ exams.
About this event
11 Plus London has helped over 800 children in the past 12 years; you can be assured your child will receive:
- tried and tested classes and courses proven to improve childrens' chances of success
- excellent teaching with small group sizes - ensuring maximal attention for each child
- experienced teachers who are able to help your child identify their weaknesses, play on their strengths and make notable improvements
- honest, personalised feedback throughout the process to assist you in your entrance exam journey.
What is the One Week Intensive Course?
Our one week intensive courses are built to provide your child with all the information, techniques and confidence required to be a successful candidate for your chosen schools' entrance exams. Over the week, your child will revise and harness their skills in a class environment, filling in any remaining gaps in knowledge and bringing their existing knowledge to a more advanced level. The course is based upon the most popular topics for the entrance exams; mathematics, creative writing, comprehension, exam technique, interview practice, reasoning skills are all covered.
Mock exams take place at the beginning and end of the course, enabling you to see where your child is at the outset, and then gain insight as to how they progressed throughout the course. It also allows us to pinpoint any of your child's sticking points, as well as their general strengths/weaknesses, so we can best provide help in reaching their potential.
These one-week intensives are perfect for making the most of your child's half term breaks. Despite the intensive tuition, the class environment and lesson structure is built to be fun and engaging. This means that your child will be happy to learn, and more often than not, leave with a smile on their face and some new friends.
How is the 11+ October Half Term Course structured?
Our 5 day course runs from Monday to Friday with 5.5 hours of instruction per day and is managed by our course instructors who possess over 20 years of experience in exam preparation collectively. Students revise and harness their skills in Maths, English, Verbal and Non verbal reasoning. The course is also designed to hone in on perfecting students' exam techniques and interview skills. Each lesson is taught by experienced and engaging tutors/teachers who encourage students to remember the key sticking points to boost their scores for the upcoming exams.
Who is the One-Week Intensive For?
This course is recommended for students preparing for entrance exams for independent and grammar schools in London.
We have personally helped students gain acceptance into schools such as:
St. Paul's School
Notting Hill and Ealing
Latymer
North London Consortium
Dulwich College
Westminster
Wetherby
Dulwich College
City of London School
King's College School
St. Swithun's
Putney High
Wilson's School
Wallington Grammar School
Tiffin School
and much more…
When is the One-Week Intensive?
Our October Half term course is on: Monday 25th October – Friday 29th October 2021
This will be held at our convenient London location: Westminster City School. This is around five to ten minutes walk from Victoria station.
Who are our teachers and what is the class size?
11 Plus London's founders have a combined experience of more than 20 years in entrance exams, and over the past 12 years, we have overseen instruction to over 800 students, reaping remarkable results with a success rate of over 90%. Each course is carefully prepared offering high quality tuition, material and feedback for your child.
At the moment our group sizes are between 2-4 children per staff. All our staff are DBS qualified. Feel free to check out our verified testimonials here.
How much does it cost?
Our 1 Week October Half Term Course costs £895 for the 11+.
A deposit of £150 will need to be paid to secure your child's space. The remaining amount will be due at the beginning of the course and a reminder will be sent to you via email a week before. Although we accept cash and cheque, for administration reasons we prefer payment to be made via transfer.
We would encourage early booking to avoid disappointment. Please look at our website for more details https://11pluslondon.co.uk/product/5-day-11-october-half-term-course-online/
Contact us
If you have any queries feel free to contact us or email us on info@11pluslondon.co.uk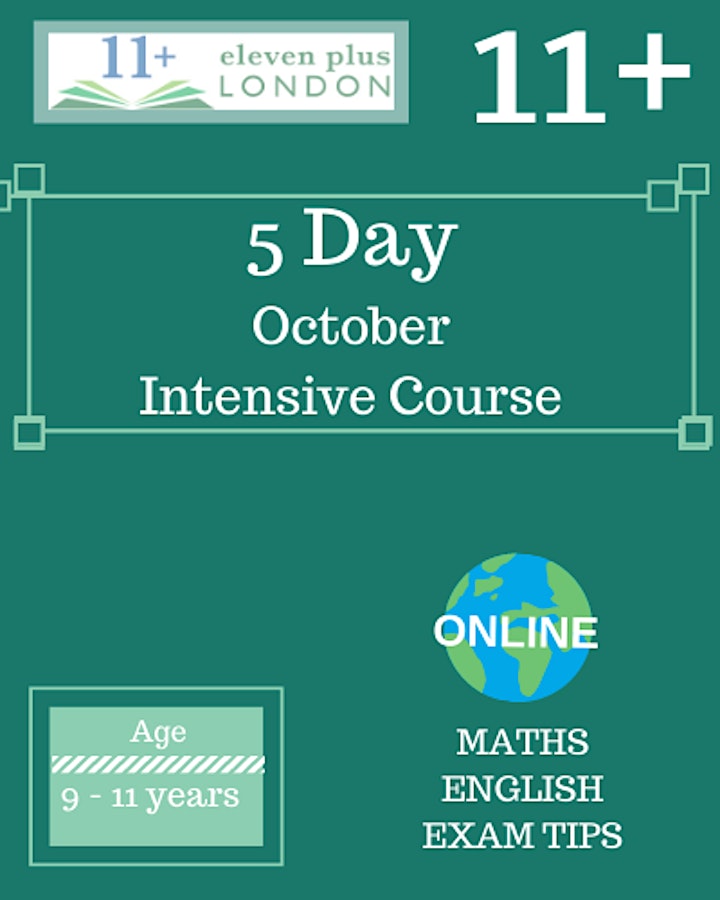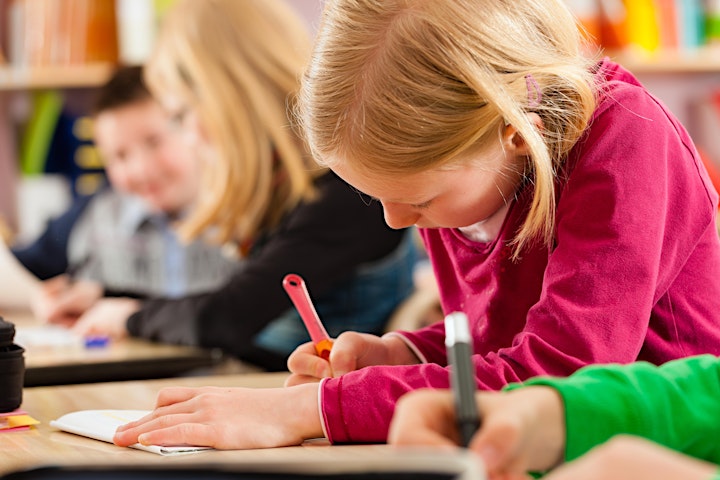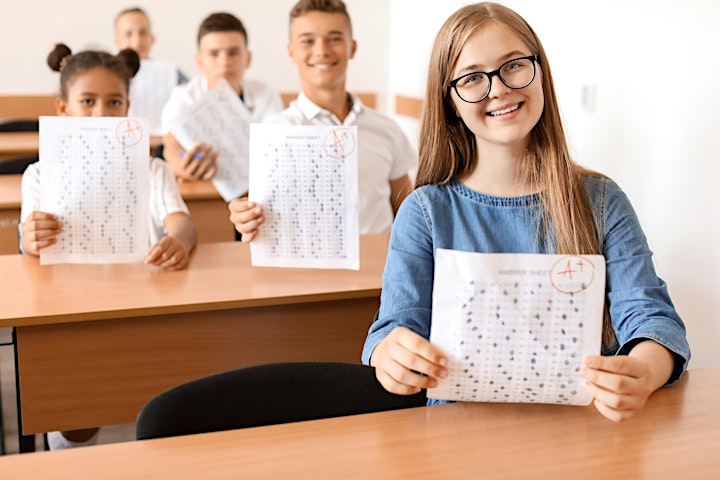 Organiser of 11+ October Half Term Intensive Course (Face to face in Victoria,London)
Who are 11 Plus London?
11 Plus London was founded by Jane Li and Andrew Reid in 2014. Offering high quality tutoring solutions through classes, courses, private one-to-one sessions and online lessons, we cater for those preparing for entrance exams – from 7 plus to 13 plus. We provide a wide range of support to assist with the demands of these important assessments, with an emphasis on the maths, English and reasoning examinations. Special attention is also focused on helping students improve exam technique, planning and problem solving, as well as gaining confidence in public speaking and interviews.
Over the past 10 years, we have overseen instruction to over 600 students, reaping remarkable results with a success rate of over 90%. Yearly success stories include places and bursaries secured to some of the most respected and coveted schools in the country, including St Paul's, City of London, Kings and North London Collegiate. Now considered experts in the field, we seek to add more success stories to the record, offering new tuition techniques for all kinds of entrance exam, as well as branching out into GCSE, A-Level and university level tuition.
What do we offer?
Utilising our wealth of experience, we have designed and created highly-effective yet enjoyable half term/holiday intensive courses, weekly classes, mock exams, online lessons and additional materials for children preparing for the 7+, 8+, 10+ and 11+ entrance exams:
Mock Tests: We hold mock tests every 6 weeks in London offering students a chance to experience mock exams in mathematics, English, verbal reasoning, non verbal reasoning and interviews
Courses: Our courses are held during most half term and holidays including May half term, Easter, Summer holidays, October half term and Christmas holidays.
Classes: Our weekly classes are run throughout the year. Contact us for a FREE assessment to find out if our class is suitable for your child.
One to One Tuition : Our tutors are very experienced and are able to offer a variety of solutions to support your child in the preparation for entrance exams, GCSE and A-levels. We offer a free online trial for potential students. 

How will it benefit my child?
Our variety of courses and classes are tried and tested and proven to improve childrens' chances of success; they are designed to be highly effective yet enjoyable, helping your child gain confidence and build their skills with games, tuition and question practice for verbal reasoning, non verbal reasoning, maths, comprehension and creative writing.
Our typical course will teach study techniques, interview skills, time management, exam hints, problem solving and critical thinking skill. Topics will not be repeated so it is highly recommended that your child attends each and every day of the course to ensure maximum benefit.'
We believe that the key to success is not just to educate, but to foster in children a keen desire to learn, enabling them to improve and progress quickly and efficiently. We place on emphasis on keeping enthusiasm and self-esteem at the highest levels possible, as this can prove the difference between success and failure on the day of an examination. 
What schools are our courses/classes/mock tests designed for?
Our courses, classes and mock tests are designed for the below schools and many more:
St Pauls

Dulwich College

Latymer Upper School

Notting Hill and Ealing School

City of London School

Westminster School

Godolphin

St. Swithuns

Wetherby

James Alleyn School

Emanuel School

Tiffins Girls' School

Wallington County Grammar

Sutton Grammar School

Henrietta Barnet

Wilson's School

The Latymer School

Queen Elizabeth's School

Henrietta Barnett School