About this Event
With resident play street organisers and Playing Out
Learn how to run a play street from start to finish from the comfort of your living room, with the friendly team at Playing Out. It will be a very informal and relaxed atmosphere, so bring your cup of tea and don't worry if your kids are zooming around in the background!
There will be plenty of opportunity to ask questions and to chat to each other in breakout groups - but you can also just sit and listen if you want to!
How to join?
Once you have registered we will send you a link and password to join the 'zoom' meeting on the morning of the event.
IMPORTANT: Please check your junk mailbox as the emails will come direct from Eventbrite.
If you haven't used zoom before - don't worry it's free and very easy so long as you have a reasonable internet connection! In advance you will need to download the free zoom application from zoom.us, ideally onto a laptop or desktop, but if you only have a phone that's fine too. Any questions or concerns about this please do contact us.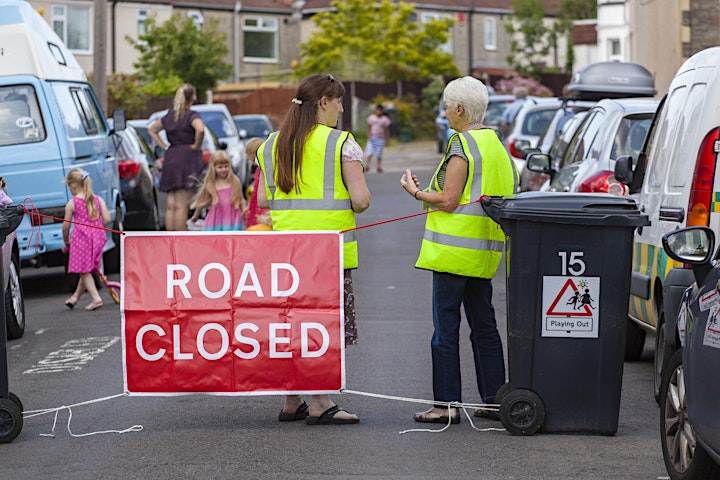 How much does it cost?
It's free! Play streets should be available to everyone.
I can't make it - what are my options?
We will record the discussion and share afterwards. If you can't make it, please sign up to our mailing list to receive the recording. In the meantime you can get lots of the information you need by watching our 4 simple steps videos here, and reading through our play street manual which is free to download here. You can connect with other friendly parents and residents across the UK by joining our national facebook group here.
For details about our other upcoming events click here.
Sign up to our mailing list here.
Any questions? email lucy@playingout.net