SPECIALLY CURATED GONG BATH FULLY 4D WITH IMMERSIVE SACRED GEOMETRY ANGELIC PROJECTIONS AND INTENTION SETTING / 4 HRS EVENT WITH EFT/241
About this event
11:11
Angelic manifestation New Year 2022 resolution extended gong bath
Come and join us to this extended 3 hour gong bath event as we prepare to enter the New Year full of hope and inner manifestation prowess.
As we make use of powerful ancient angelic symbology to call upon 4 of the most powerful archangels to assist us with our life purposes and our intent setting for this event Metatron archangel of manifestation and self development , Michael Prince of archangels slayer of evil and remover of obstacles, Raphael Archangel of healing , Haniel Archangel of opportunity and fast development in stuck situations.
As we progress and further set our intents with a 15 minute EFT happiness booster of self love and eradicator of personal fears.
We will then dwell into a majestic sound bath with a variety of quality instruments lead by multi certified Gong master Al Trinity multi certified by the best (Don Conreaux, Aidan McIntyre, Sheila Whittaker to name a few) Sound Healing, EFT, Hypnotherapy therapist founder of Alchemy Sound Healing and creator of evolutionary sound therapy. Trinity has a connection to sacred healing that goes back through generations and he is continuing his family legacy.
And Gong Master Joanna Bilik multi accredited Gong Master by Don Conreaux and Aidan McIntyre GMT and Alchemy Sound Healing she is certified in EFT, crystals healing and Sacred Geometry. Her roots also go back through generations of benefactors and healers at the service of humanity.
In a specially curated venue completely covered in a 4D immersive environment of visual sacred geometry and aromatherapy.
With fresh hand made drinks available trough out the session to quench your thirst.
Finishing the session with a vivid dream experience for further reprogramming into positive self belief.
Allow yourself to reset and find stillness and peace armed with your own revitalised energy for a brand new year of 2022
JOIN OUR SOUND HEALING COMMUNITY GROUP FOR PROMOTIONAL TICKETS AND UPDATES ON THE LINK BELOW.
http://qrco.de/AlchemySoundHealingcontactus
you can also book on Paypal professionaltrinity8@gmail.com we will send you a confirmation email with all the details Namaste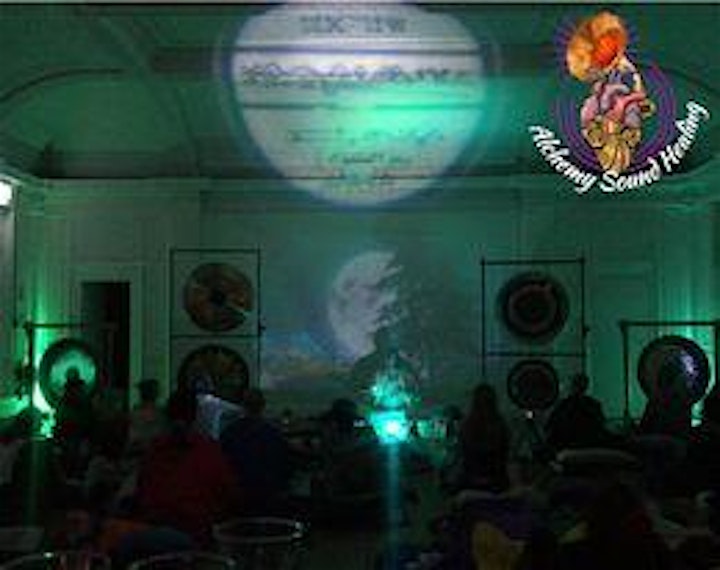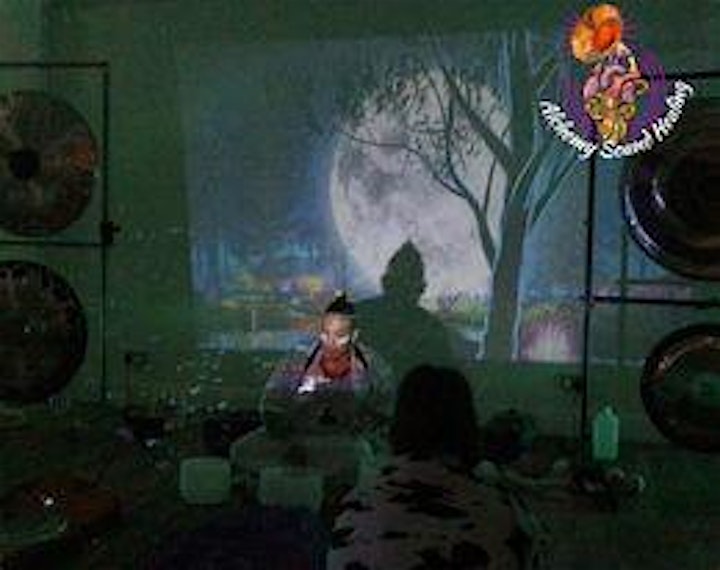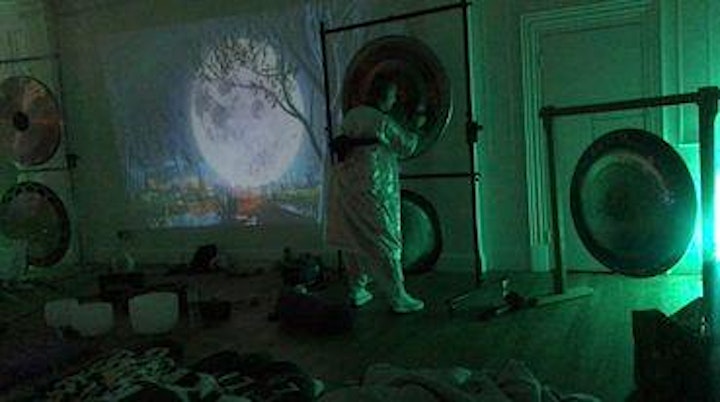 Organiser of 11:11 ANGELIC MANIFESTATION NYE RESOLUTION EXTENDED GONG BATH/EFT/4D EVENT
Triple Gong Baths
By Alchemy Sound Healing accredited by the Therapist World Association.
We deliver Alternative Sound Healing and Alternative Medicine events in London.
In unique curated locations we are the only (that we know of) association to mix Sound Travel Guided meditation with Hypnotherapy, EFT Meridian Energy Clearing and Aromatherapy, as well as ascended light masters invocations resulting in a powerful voyage of sound and inner deep healing and reprograming of the self.
We hold specialised shamanic healing retreats alternative medicine events and provide expert qualified unique and private sound healing landscape experiences.
We shall be reproducing our events in a unusual manner in form as to provide you the best experience that sets us apart come and try us for yourself.