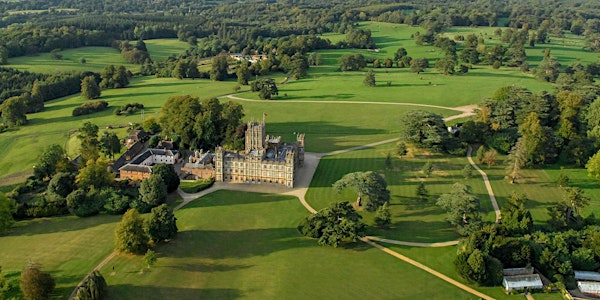 Виртуальный тур в Аббатство Даунтон с лицензированным лондонским гидом
Refund policy
Contact the organiser to request a refund.
Eventbrite's fee is nonrefundable.
Дорогие друзья! Приглашаю вас на виртуальный тур по местам съемок телесериала "Аббатство Даунтон"!
About this event
Время проведения экскурсии 15 и 22 сентября:
18:00 по Лондону;
20:00 по Москве, Киеву и Тель Авиву;
13:00 по Нью-Йорку.
Тур будет проходить в Zoom-трансляции, в конце тура у вас будет возможность задавать вопросы.
Просьба приобрести билеты не позднее, чем за день до тура и подключиться к трансляции не позднее, чем за пять минут до начала!
Многие считают телесериал "Аббатство Даунтон" самым лучшим из всех, что Британия дала миру в XXI веке. Но где проходили съемки? Какие из мест, которые мы видели на малом экране можно посетить? Чем занимаются актеры там занятые и гениальный сценарист Джулиан Феллоуз? Вы хотели все об этом знать, но некого было спросить? Лицензированный лондонский гид, который не один год возит и водит туристов по ключевым местам съемок будет рад вам об этом рассказать и ответить на ваши вопросы. Присоединяйтесь!