A local jobs, skills and self employment fair which is online.
About this Event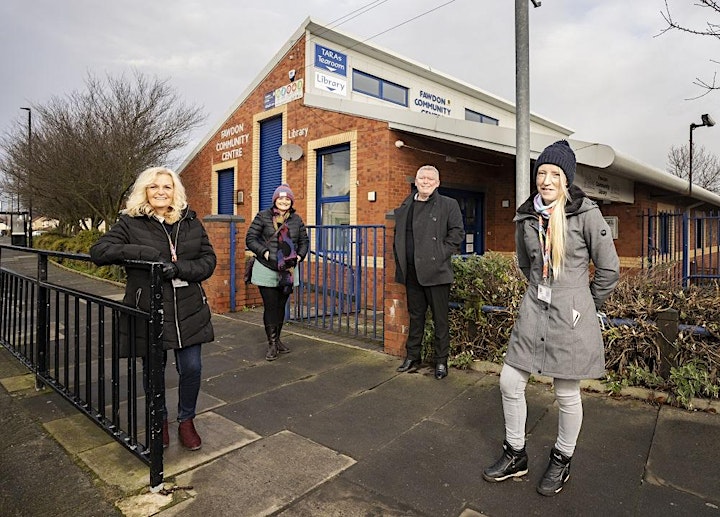 Please note this jobs, skills and enterprise fair is now online (on facebook), due to Lockdown restrictions. The live stream is on https://www.facebook.com/events/209920527433039
With our jobs and skills fairs we try to have something for everyone including young people to older generations who may be looking for part time work. We also have expert advice on hand if you're thinking of starting your own business.
Each exhibitor will have their videos shown on our facebook page with a chance to ask questions in the public chat. We hope this helps you get a better understanding of what they do, what is on offer and how to get in touch.
Exhibitors so far include in order of appearance on the facebook stream (as at 21/1/21 - may be subject to change but we will try to stick to these times) :
11am - Welcome Upstart Enterprise - http://upstartenterprise.com/
11.05am - MPCT (Military Preperation College) - https://mpct.co.uk/location/mpc-newcastle/
11.20am - Moving On Tyne and Wear - https://www.motw.org.uk/
11.30am - Newcastle City Learning https://www.newcastlecitylearning.ac.uk/
11.40am - NHS (CNTW) - Apprenticeships in a range of areas (Customer service, admin and other health careers advice) - https://www.cntw.nhs.uk
11.50am - Home Instead Care https://www.homeinstead.co.uk/newcastle/
12pm - Newcastle Building Society https://www.newcastle.co.uk/
12.10pm - Virgin Money - https://careers.virginmoney.com/
12.20pm - Skill Mill & Urban Green https://www.theskillmill.org/ https://urbangreennewcastle.org/
12.40pm - Reviving the Heart of the West End https://rhwe.org/
12.50pm - Newcastle Futures - https://www.newcastlefutures.co.uk/
1pm - Smartworks - https://smartworks.org.uk/newcastle-smart-works/
1.10pm - Newcastle Carers - https://www.newcastlecarers.org.uk/
1.20pm - Suitability CIC - https://suit-ability.com/
1.30pm - Unisus - https://unisus.org.uk/
1.40pm - Fawdon Community Library - https://fawdoncommunitylibrary.com/become-a-volunteer/
1.50pm - Karbon Homes - https://www.karbonhomes.co.uk/
2pm - Newcastle United Foundation - https://nufoundation.org.uk/careers-training/
2.10pm - Jobs board - 48 hours and some guidance websites
2.20pm - Nexus - https://www.nexus.org.uk/
2.30pm - Play In Newcastle - https://www.facebook.com/PlayInNewcastle1/
2.40pm - Second Bite - CIC https://www.second-bite.org/
2.50pm - PNE - https://www.pne.org/start-up-support
It is free to attend for attendees and exhibitors.Please reserve your free places here and share this event with friends and family.
If you are a business who would like to take part for free please contact vicki@upstartenterprise.com