#11900 30092016 FSB Gloucestershire Networking Breakfast
Description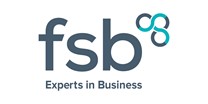 The FSB Gloucestershire Business Networking Breakfast                                 
Open to FSB Members and Non-Members
The FSB Gloucestershire Business Networking Breakfast offers all attendees a chance to network with fellow SME businesses in a friendly, informal way. The room at The Jury's Inn Cheltenham is arranged so everyone sits on a table of 9 with a dedicated host (and timekeeper!). Each guest in turn gets two minutes to promote their business to the table. When everyone has finished, all guests will then move to another table to repeat the process to a fresh audience.
With the added bonus that each person who books a place at the meeting by 9.00am on Tuesday 27th September will then be able to email a slide of their business that will be included in the 'PowerPoint' slide show (sorry although bookings will still be taken we will not be able to accept 'PowerPoint' material after this time). The show will run for the duration of the whole meeting - what a fantastic way of advertising your business to everyone in the room. 
A business card will be pulled from a hat (for those who wish to participate) and the winner will get the chance to do a 5 minute presentation to the whole room.
NB if you are not VAT registered in  'Registration Type & Tax Receipt Information' please select 'Registering as An Individual'
Find out more about how to take up the 'PowerPoint'
slide show offer here.
 

Network with like-minded people 

 

Access new opportunities

 

L

earn from the success of others 

 

Promote YOUR business 

 

Invite your business contacts 

 

Make new connections in a friendly environment

 
PLACES ARE ALLOCATED ON A FIRST COME FIRST SERVED BASIS. TO BE SURE OF YOUR PLACE AND TO HELP US CO-ORDINATE NUMBERS PLEASE REGISTER AS SOON AS POSSIBLE.
THIS IS OPEN TO FSB MEMBERS & NON-MEMBERS