Pick your own pumpkin patch & other autumnal fun!
About this Event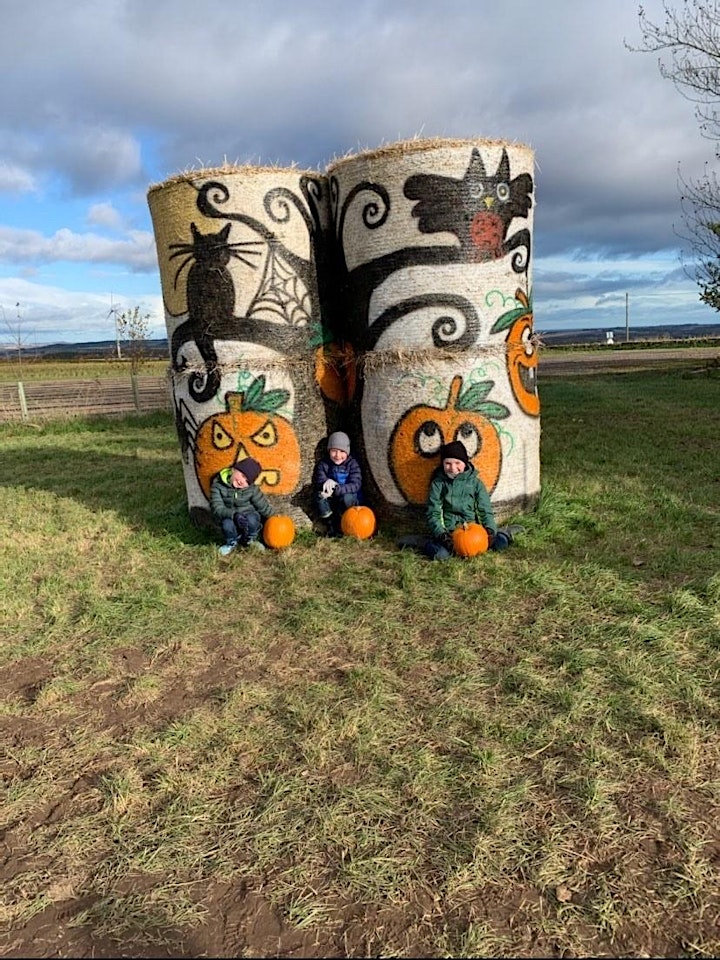 One 1 ticket per car is required, purchase as many pumpkins as you like once into the patch. Due to Covid-19, we have had to put in place additional health & safety measures to keep everybody safe therefore the ticket money will help to cover additional staffing costs, hand washing and sanitising stations, one way system set ups etc.
No refunds will be given for tickets.
You can arrive anytime within your time slot but MUST leave the field before the end time to allow us to sanitise high traffic areas and empty the car park before the next slot.
Frequently Asked Questions;
- Are we restricted to the number of pumpkins we can buy?
Once you are in the patch you can purchase as many pumpkins as you like. Pumpkins are priced between £5 - £12. We also have munchkins available at £1.50.
-Are dogs allowed?
No, there is strictly no dogs allowed in the patch for Health & Safety reasons.
-Are wellies required?
Wellies are advisable as we are on a working farm - depending on the weather it might be muddy! Dress appropriately & wrap up warm!
-Is there food at the Patch?
Yes we have food & refreshments available on site. Please note these are cash only.
-What else is there for kids to do?
Bale Mountain | Nature trail walk | Sand pit
Due to Covid-19 restrictions we will not have our carving station available this year or Face Painting unfortunately!
-Do I need to print my ticket?
If you have a smartphone and can download the ticket this is perfect and preferred to reduce waste. If however you don't have a smart phone you will need to print the ticket and bring a printed ticket with you to scan the barcode.
-Do we get to cut our Pumpkins off of the vine?
No, they are pre cut by us, for health and safety reasons.
-What health & safety measures are in place in light of Covid-19?
Additional hand washing and sanitising stations will be provided and all visitors must use the hand sanitisor on arrival to the Patch. We will have a one way system in place. Visitors must socially distance themselves from others - as the patch is a large field, this shouldn't be an issue. When queuing to pay for your pumpkins, please ensure there is 2m between yourself & the group in front.
If you have any symptons or have been in contact with somebody with symptons within the last 14 days, please do not attend the patch. Please note that your contact details will be held for the purposes of Track & Trace only.
How do we find you?
The patch is located on the B961 (postcode DD11 3SA). Please note that the Postcode covers the entire stretch of road therefore once in the vicinity look out for the Pumpkin signs to prevent chaotic wrong turns!
Please arrive well within your time slot so that we can manage the car parking area accordingly.
Follow us on Instagram and Facebook @CononsythFarms to keep up to date with information about the patch!