11th Native Spirit Indigenous Film Festival 2017 - TEOKARI: A COMPANION ON...
Description
Donation £5-10 requested to cover festival costs
Join us at for this special screening of the award-winning TEOKARI: COMPANION ON THE PATH with guest musician Hayley Victoria Palmer, composer of 'Home' for Teokari, sharing stories, song and bringing the Director's message live to our London audience.
TEOKARI produced with support from SACRED FIRE FOUNDATION Media Program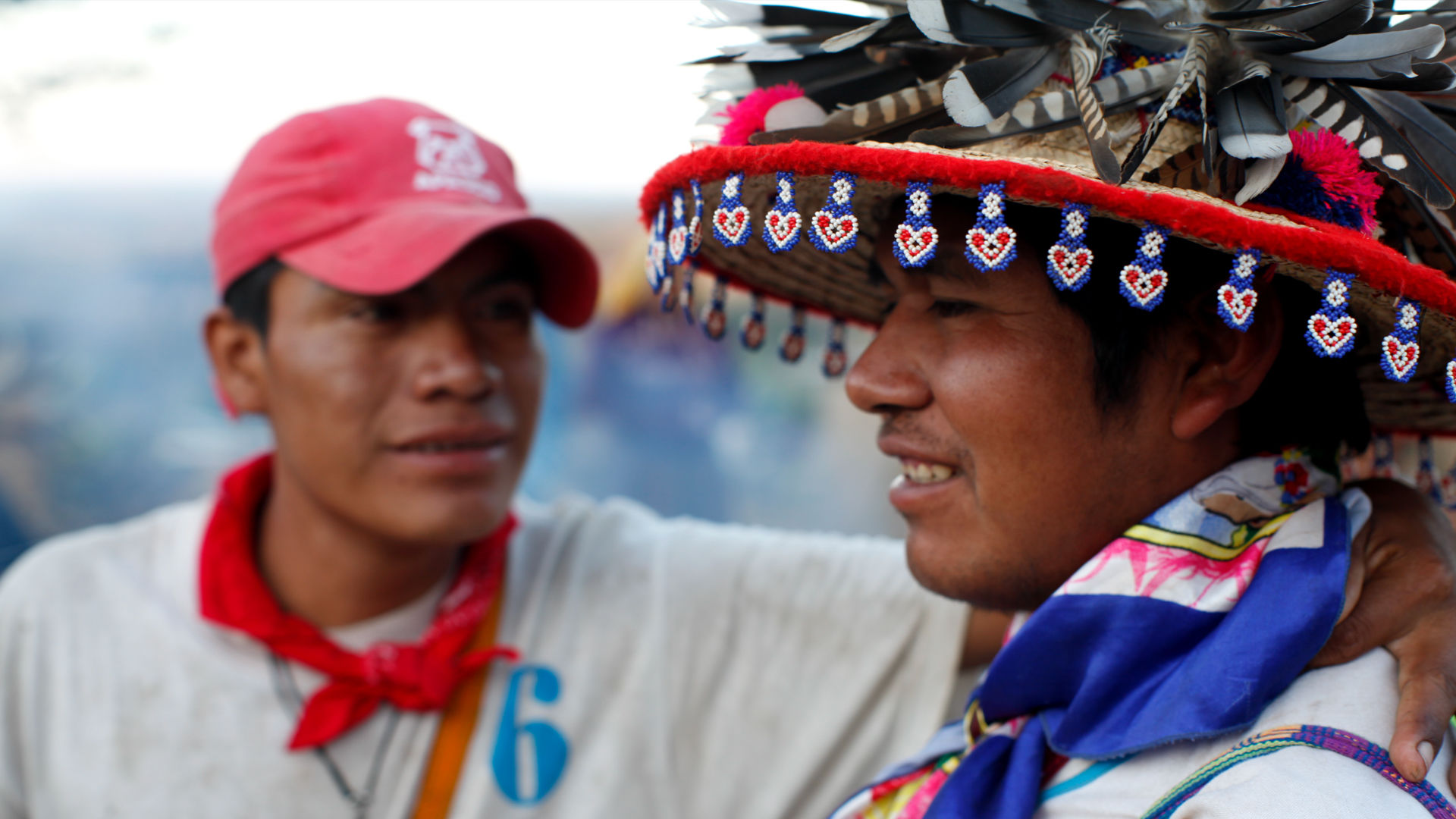 TEOKARI COMPANION ON THE PATH
Dir. Salvador Espinosa / 2014 / Wixarika (Huichol), Mexico / 58'
Teokari is a Wixarika (Huichol) word that means both 'granddad' and 'companion on the path'. This documentary aims to show clearly and experientially – from three different perspectives – the value of Huichol culture as a community, and how they are benefitting other cultures. Thereby highlighting their relevance as an example of appropriate relationship with our World. Showing this serves a two-fold purpose – first, to dignify Huichol traditions and teachings by acknowledging their ability to influence and help heal other groups – and second, to offer the world a means to understand balance in the relationships between human beings, communities and nature. It is a deeply moving story with beautiful images that act as a doorway to the lives of our characters, and to the community of La Laguna, with filmed material from the ceremonies performed by the Wixaritari throughout the year, starting with the drumming festival and ending with the corn festival, which closes a natural cycle.
Teokari won Best Documentary Film at the Red Nations Film Festival in 2015.