The Gardens Trust are delighted to present the second session of the 11th New Research Symposium on Saturday 20 November @ 4pm.
About this event
Now in its 11th year the Gardens Trust's New Research Symposium provides a forum for new research on subjects related to garden history for all researchers and scholars, whether or not they are attached to an academic institution. This year we had so many interesting proposals that we decided to run it in two parts. The first concentrated on 20thc gardens and landscapes, while the second group of papers cover a much wider spectrum. Each paper will last no longer than 20 minutes with a further 10 minutes allowed for questions. It will be chaired by Stephen Smith.
…..
Tickets for the symposium are free but donations are very welcome!
Go to: https://bit.ly/DonateGardensTrust
…..
Attendees will be sent a Zoom link 2 days prior to the start of the talk, and a link to the recorded session, available for one week, will be sent shortly afterwards.
.....
PROGRAMME FOR SATURDAY 20 NOVEMBER from 4-6pm: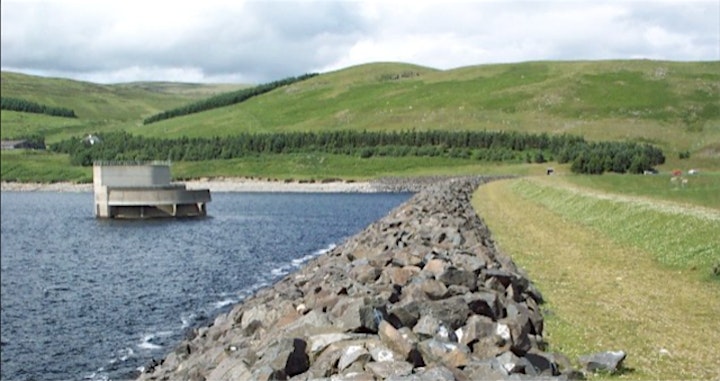 4.00 Charlotte McLean: Megget Valley Reservoir: Before, Then and Now
Charlotte is a second-year PhD student at Manchester Metropolitan University researching the work of Scottish Landscape Architect Mark Turnbull. Her paper explores the history and future of the 'largest earth embankment dam in Scotland' and 'one of the finest examples of integrated engineering and environmental design in Scotland, where landscape architects took a leading role.' By drawing on archival documents, oral histories and site observations she will explore questions such as: What does Megget reveal about attitudes to the environment, infrastructure and amenity in post-war Scotland? What were the original design intentions and how successfully were/and are they realised? What is the legacy of the design thinking with respect to the current climate emergency and drive for new 'green' infrastructure to meet Britain's zero carbon emissions targets?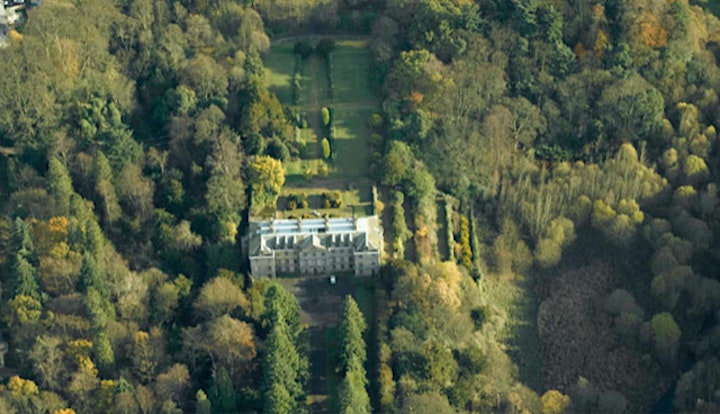 4.30 Marilyn Brown: 'When the King Enjoys His Own Again' or Leslie House: the garden you create when you win all the prizes at the Restoration.
Marilyn Brown is an independent researcher and an archaeological investigator, retired from RCAHMS where she looked after aerial survey, and a board member of Scotland's Landscape and Garden History.
John Leslie, seventh earl and first and only duke of Rothes, was born about 1630, a close contemporary of Charles II. After the execution of Charles I, the earl of Rothes joined the party of Charles II and carried the sword of state at his coronation as King of Scotland at Scone. He followed Charles into England and fought and was captured at the Battle of Worcester. He spent the years before the Restoration in prison or under restraint before joining Charles II at Breda and returning to England in 1660. Charles, while generally loathing Scots, rewarded the loyalty of those who had fought for him at Worcester, and Rothes was granted a pension of £1000 sterling per year and the offices of president of the privy council, lord high commissioner and lord high treasurer. During the 1660s he built a new house in a classical style at Leslie in Fife on the site of one his family properties and surrounded it with avenues, courts and terraced gardens, decorated with statues and fountains, orchards and plantations, providing a visual expression of the re-establishment of order and authority.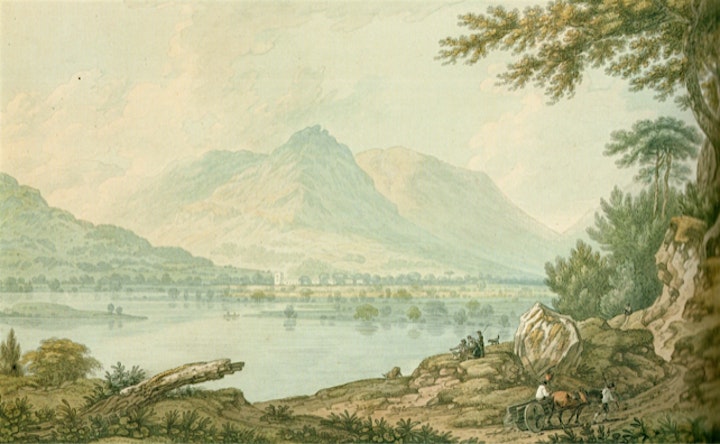 5.00 Louise Crawley: 'Is This Not Quite Pastoral?': Reinterpreting the Language of the Eighteenth Century Landscape Park
Louise is a member of the Norfolk Gardens Trust and the Norfolk Gardens Trust Research Group, currently researching for a PhD at the University of East Anglia, supervised by Professor Tom Williamson.
She writes 'this paper is based on the research for my PhD, which uses unpublished British domestic travel writing to explore perceptions of landscape in the long eighteenth century. I shall argue that we need to reconsider our current understandings of the language contemporaries used to describe eighteenth-century designed landscapes, as well as our focus on the use of 'big' aesthetic terms, such as the 'Picturesque'. My research uses the works of 'amateur' travel writers, from a group made up of those who created, visited and utilised designed landscapes. For too long, garden historiography has focused on the great published works of taste of this era, with less consideration of how others who visited designed landscapes perceived them. The influence of published works was undeniable in shaping the format of amateur travel writing, and how activities and approaches were undertaken, but the perceptions and reactions of the unpublished writer often show a very different and more immediate response to the landscape. This paper will emphasise unpublished travel writing as a significant and yet underutilised resource for the garden historian whilst suggesting a reconsideration of the current direction of language-based analysis of gardens and designed landscapes'.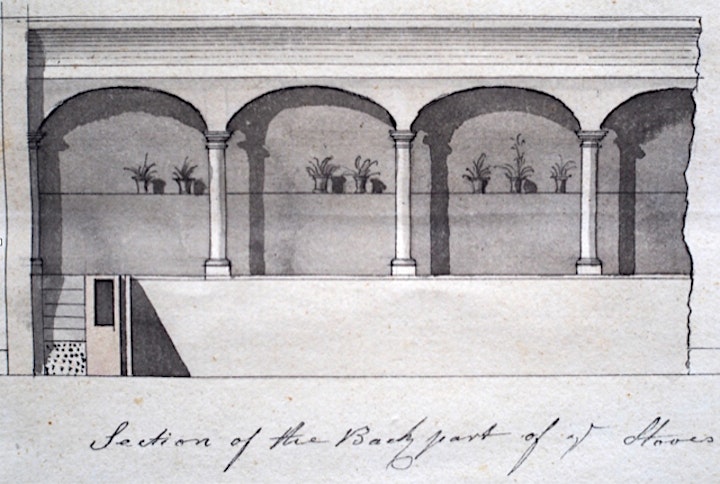 5.30 Suzanne Moss: Gardens as sites of knowledge generation
Dr Suzanne Moss is Head of Education and Learning at the Royal Horticultural Society and has recently completed a post-doctoral research fellowship at the University of York. Her research focuses on plants and gardens as sites of knowledge generation and considers their role in the cultures of natural philosophy in the eighteenth century.
During the enlightenment of the eighteenth century, the popularisation of natural philosophy – the field we would now call science – was part of scientific culture. Bacon, Newton and Locke had advanced the field and encouraged the occupation of natural philosophy as an activity of both professionals and amateurs. Between this and the exploration of the expanding new world, the opportunities must have seemed endless.
The field of natural philosophy was becoming more democratic, with coffee houses, societies, publications and public demonstrations breaking down boundaries of class and gender. Many gentlemen and gentlewomen, in addition to the professional class, held cabinets of natural history or experimental philosophy in an attempt to further knowledge and establish themselves as allied to the sphere.
At the same time, botany was at the forefront of scientific research – plants were the foundation of empire, and the collection and sale of plants was big business. Although the history of gardens is not usually considered alongside the history of science, it is clear that in many cases, the outside space of a country estate was part of the natural philosophy endeavour. This paper will look at evidence which places gardens firmly as elements of a natural philosophy collection, and therefore as sites of knowledge generation in the eighteenth century.
Organiser of 11th New Research Symposium pt 2
The Gardens Trust is the UK national charity dedicated to protecting our heritage of designed gardens and landscapes. We campaign on their behalf, undertake research and conservation work, train volunteers and encourage public appreciation and involvement, working with the national network of County Garden Trusts.

Please join or donate to support us: http://thegardenstrust.org/support-us/
For details of our privacy policy see: http://thegardenstrust.org/privacy-cookies/