12 Days of Twitter - NHC

Monday, February 4, 2013 at 9:00 AM (GMT)
Event Details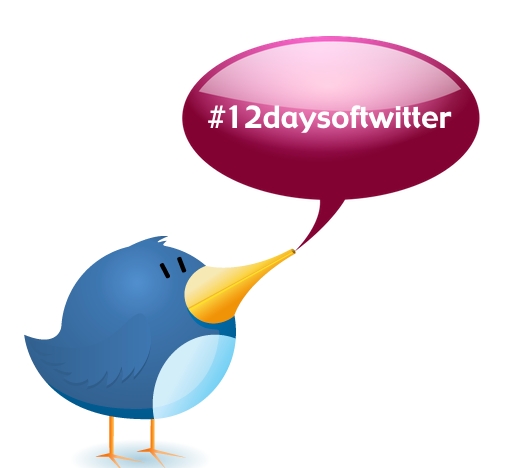 The unique social media course - Learn Twitter on Twitter itself in 12 days!

Learn Twitter for Business in just half an hour a day over 12 days, with support, online chat and guidance for three weeks. Not just the mechanics of Twitter itself, but the tools, techniques and tactics to get it working for you and your business. This Twitter training takes place on Twitter, so you can't help but learn as you go along: accessing the course notes and tools, following and being followed by other delegates, receiving feedback and support as you go.

Liz Cable, MD of Reach Further, has helped thousands of businesses to grow their client base, find new partnerships and even sell directly to their audience on Twitter. She is in demand as a speaker and trainer, helping businesses of all sizes establish their presence online, and will lead this course to demonstrate and teach just how effective social networking in 140 characters can be to improve your business.

In half an hour a day, not only will you learn how to use Twitter to improve your bottom line, but you will be actively growing your network and building your business throughout.

** It's half an hour ON your business, not out of it.**

You can do the half-hour at any time of day to suit you, but you should try to complete each day's activities on the day they are scheduled.

If you've never used Twitter before, don't worry, we'll send you clear instructions at the start of the course. Liz and her team will be on hand to help you by phone and email as well as Twitter, should you get stuck. We also schedule regular webinars and chats to help you make the most of the learning. Soon you'll be posting pictures, papers, surveys, audio and even video using Twitter, and reaping the benefits of a wider network of people helping you to promote your products and services.

* Twitter training delivered on Twitter
* Full online & telephone support
* 30 mins a day for 12 days at any time to suit
* Supporting online chats
* Clear manual, instructions & guidance
* Helpful 12 Days of Twitter community to guide you.
* Institute of Learning and Performance accredited course provider
* Fantastic value for money at just £245+VAT

Course Date: 4th-21st February

For more information and to read the course recommendations, take a look at Reach Further's LinkedIn Company Page.

If you are interested in signing up for the next run of this course please contact lucy@reachfurther.com, or call us on 0113 278180
Organizer
Reach Further brings people together online to share, to work and to learn in online communities and social networks.
We help organisations & individuals make the most of the social web through training courses, consultancy, & social media strategy creation & delivery.
We are interested in ensuring that you have the skills, knowledge, and attitude in your own team to make social media work for you.  Whether that's a Community of Practice to share specialist knowledge, or a social networking strategy to engage people online.
We empower you to reach further online and in business.