Description
ASTROLOGY SEMINAR WITH LIVE CHARTS FOR AUDIENCE MEMBERS
There are 12 signs, 12 different ways to see the world, but ONE unified goal: personal transformation. Unlike mainstream astrology, Kabbalistic Astrology not only identifies character traits but acts as a tool to navigate what we need to change to:
Reach our full potential

Strengthen relationships

Change ourselves to change the world
This one-night lecture will focus on the unique gifts and particular challenges of each of the 12 signs of the Zodiac, providing an instruction manual to rise above their influence and take back control over our own lives.
With world-renowned Kabbalistic Astrologer: Ruth Nahmias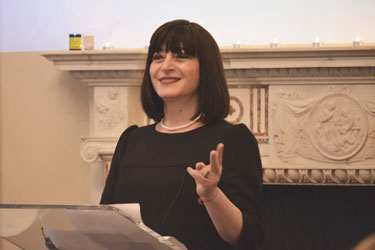 Ruth is called upon as a valued advisor, providing chart readings to business leaders, politicians, celebrities and all who desire true prosperity and lasting fulfilment in every aspect of life.
She lectures extensively across Europe, Africa and the USA.
7.30pm - Coffee and Tea
8.00pm - Lecture