Description
The pace of change is simply unprecedented, as companies are transforming faster than ever, compounded by the impact of digital. Professionals today are facing a perfect storm when it comes to building and sustaining a fulfilling career while at the same time balancing private life and personal renewal. Busy and uncertainty are now the norm, but spinning your wheels does not mean you are progressing towards fulfilling goals. This requires deliberately designing and implementing a program for long-term professional development and satisfaction.
Whichever direction one takes, be it employee, intrapreneur, or entrepreneur, the proven way is to understand your strengths and build on them. Having a clear purpose, leveraging your assets, and developing & deploying a personal brand, allows you to be grounded, positioned for a wide range of options and craft a fulfilling future.
The STRATEGIZE / CRYSTALIZE / REALIZE program addresses precisely these issues and is now being offered as 1-day workshops in selected locations in Switzerland.
WHO IT'S ADDRESSED TO
Individuals who seek to:
Learn how to leverage the changes in the work landscape

Evolve from a generic role to their own unique personal brand

Take control of their professional destiny, building on their acquired assets and create compelling opportunities for themselves that support their aspirations

Become indispensable to employer or clients by aligning with their strategic priorities and visibly contribute to them using their strengths and passion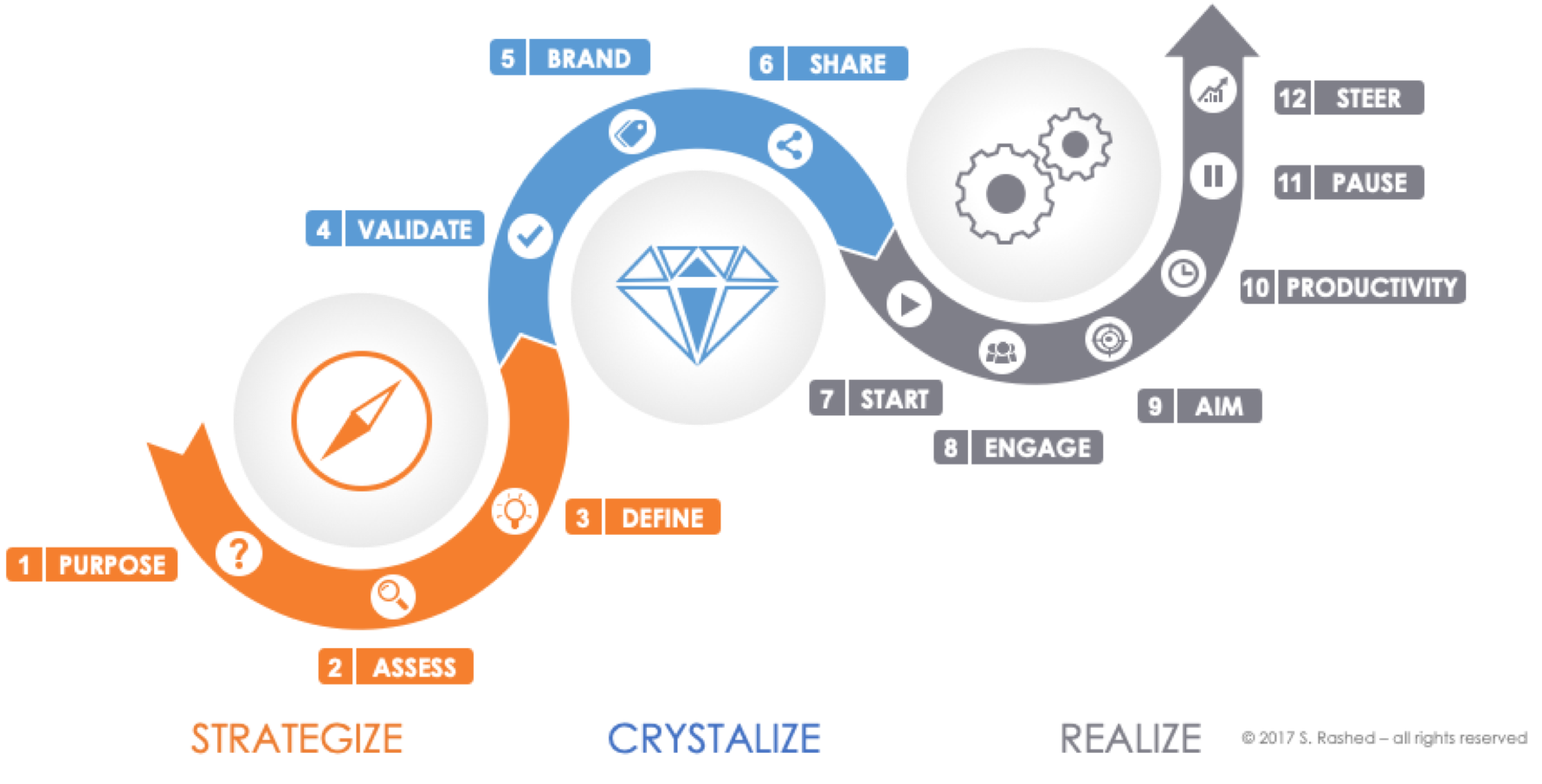 The foundation of professional development is personal development and personal development starts with personal disruption. This means breaking the path of a haphazard career path and building of your own professional plan and steering your way through a deliberate series of steps to strategize, crystalize and realise your unique program of career management and growth.
The SCR approach builds around these 3 defining phases, broken down into 12 steps that guide you through the journey. Each step integrates two main concepts from the best thinkers in the field, through essential learnings and pragmatic exercises thus allowing you to seamlessly navigate through the journey.
1-DAY PROGRAM SCHEDULE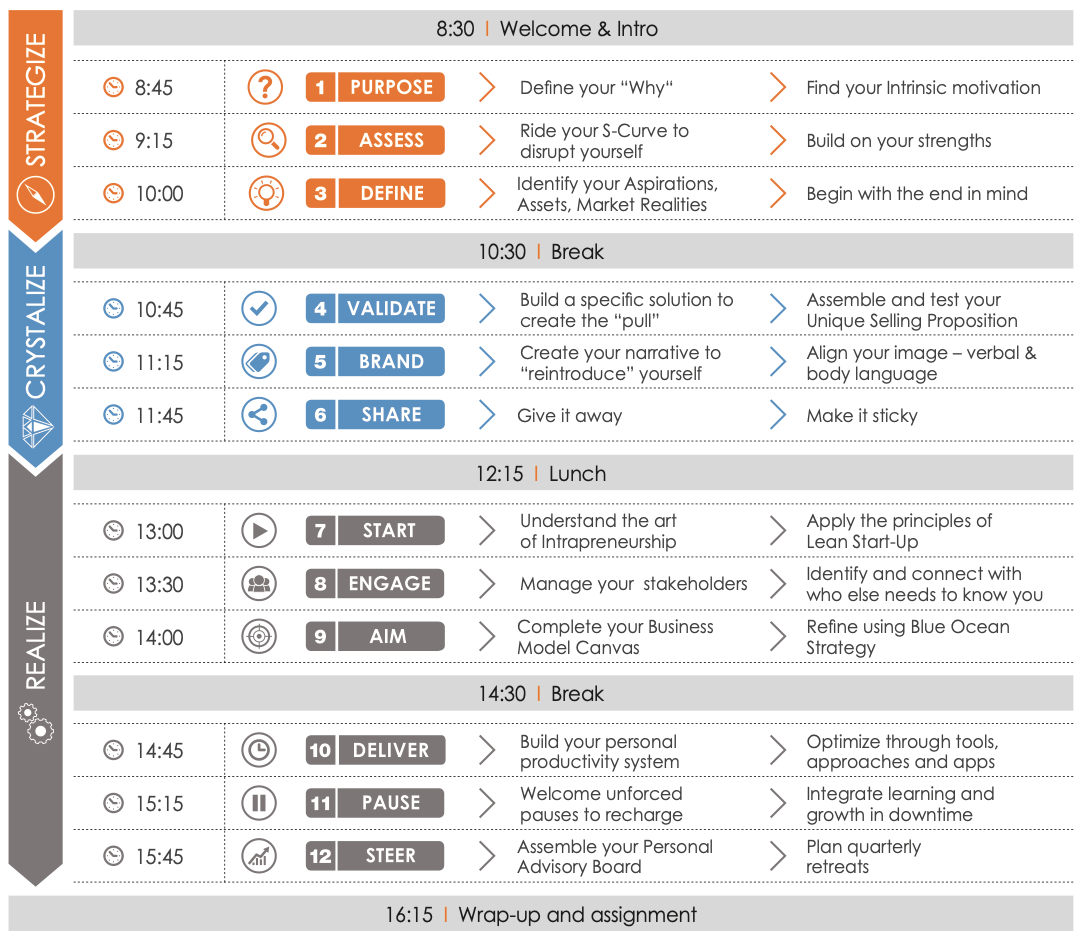 PARTNER
The event will be held at Gotham (www.gothamco.com) the biggest coworking space of Switzerland, with 3 500+ sqm situated right in the heart of Lausanne.