#120 151116 An Entrepreneurs Journey to Success & Somerset and Wiltshire AG...
Description
An Entrepreneurs Journey to Success
including Somerset and Wiltshire AGM on Tuesday 15 November

6pm arrival
6.15 AGM
6.45 Dinner (2 course sit down meal included)

After dinner we will hear from local businessman Andy Fussel - farmer, entrepreneur, and the founder of his own gourmet company FUSSELS FINE FOODS. If talking was an Olympic sport, Andy would win!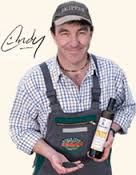 Andy will talk about his entrepreneurial journey to build his successful business, sharing tips and insights into how he has overcome challenges and is developing plans for the future.
Since Andy took over the reins of the family farm in the 1980's he has constantly been striving to improve the business through better practices, investment and innovation, a process that continues to this day. Amongst the many initiatives he has instigated the one that he is most passionate about, is FUSSELS FINE FOODS.
When Andy sensed that there was a huge untapped opportunity for high quality single cold pressed extra virgin British rapeseed oil, he naturally set up his own pressing and bottling operation.
Since then his oil has gone from strength to strength, winning many awards since it was launched some 10 years ago, and a large range of dressings, sauces, mayonnaise, flavoured oils have been developed around it.
His latest project has been to build a purpose built new plant for the business, complete with a kitchen facility which not only offers tutored cookery sessions with high profile chefs, but also becomes the centre of the many tours that he now runs of the farm and the production unit. The next few years promise to be challenging and exciting!
Free for members and £15 for guests and non-members