#120 180117 Digital Health Check and Networking in Swindon, Devizes and Wes...
Event Information
Location
3 Locations across Wiltshire
United Kingdom
Description
Digital Health Check and Networking Events
Wednesday 18 January 2017
Join us at any one of events we are holding in Wiltshire
Regardless of where your business is based, you can attend any of the locations that best fits with your diary.
(For events in Somerset visit our booking page here) Evemts open to members and non-members
7.30am until 9.30am in Swindon at Bottelinos, The Pattern Store, Penzance Drive, SN5 7JL– includes breakfast.

12 noon to 2pm in Devizes at Devizes Town Hall, The Cheese Hall, St John's Streer, SN10 1BN and includes a light finger buffet lunch.

6pm to 8pm in Westbury at White Horse Country Park, Coach Road, BA13 4LX - includes a light finger buffet supper.

Our Guest speaker David Taylor will give you a social media health check for your business!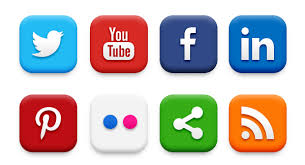 The Digital Health Check will help you to connect and grow in today's digital economy
Social media not only affects obvious areas such as sales, marketing and IT but it also has large implications for PR, recruitment, supply chain management, customer relations and even product development.
So it is vital that business owners understand the implications of operating in an increasingly digital world.
Author, trainer and digital management consultant David Taylor will be talking you through his six-step programme designed to help you navigate this new digital landscape and achieve three key business goals:
1) Increasing your monthly sales figures
2) Reducing spending
3) Ensuring your company is still profitable in five, ten or 15 years time

Contact Gioia Grobler by email for assistance
Date and Time
Location
3 Locations across Wiltshire
United Kingdom