#12026 Networking Business Breakfast in Swindon with FSB
#12026 Networking Business Breakfast in Swindon with FSB
Wed 18 January 2017, 07:30 – 09:30 GMT
Description
FSB Swindon Business Breakfast

November speakers are:
Jo Minnaar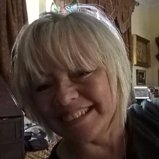 Marketing & Design Executive
Higher Futures, Swindon and Wiltshire LEP
Many business owners are concerned about the skills gap and how it is affecting their potential. Nationally, this is affecting our economy by limiting productivity and growth. Find out how to:
• access, even help create, a skilled talent pool
• engage, train and develop your own staff
• increase motivation, productivity and business performance

Jan de Jonge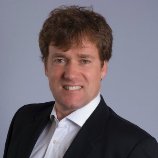 Managing Director
People Business Psychology
There is a great deal of research supporting the idea that using business psychology expertise can provide many benefits for your business:
• Reduce recruitment and training costs through lower attrition levels
• Improve engagement and productivity of your key asset; your people
• Develop and deploy skills and performance for better service and happier clients
This FSB Breakfast will help you plug the skills gap and develop your people to increase productivity, reduce costs and increase business performance.
Getting the right employees to do the right job well can be hard for any business, but especially for smaller businesses that often don't have sufficient time and financial resources.
Find out how you can access and develop the right skills for your business and better engage with your people to reduce overheads, improve performance and enhance client relationships.
What you'll learn:
• What skills are available and how you access those skills
• How you can influence and develop the skills you need for growth
• Reducing recruitment and training costs
• Improving productivity and performance
Book your place here; Members £10.00, Non-Members £14.00



Contact gioia.grobler@fsb.org.uk for more information