#12026 Way Forward for Businesses in Swindon and AGM on 8 Nov 2016
Description
Way Forward for Businesses in Swindon and AGM
Deborah Heenan of Forward Swindon is our Guest Speaker at our event
Forward Swindon is at the heart of Swindon's strategy for delivering an ambitious 5 year town centre redevelopment plan that represents a once in a generation prospect of transformational change. Deborah Heenan is Forward Swindon's Chief Executive Officer.
Simon Bridgen, Deputy Chief Executive and Director of Development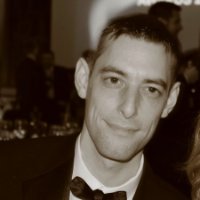 What is the way forward for businesses in Swindon and what can the Swindon Branch of the FSB do to support local businesses to have their views heard? Find out about the important role the FSB plays at local and national level and the work that Forward Swindon is doing to develop the local economy.
A tour of the Design and Build Centre included
The primary function of the AGM is to elect the branch officers who will represent the local members for the forthcoming year.

The AGM is free to full, joint and retired members to attend. It would be appreciated if you could let us know that you are coming
Buffet, tea and coffee included
Parking available at the venue

Free for Members and £5 for guests and non-members