Actions and Detail Panel
#12110 060617 FSB & Plymouth University - Women Entrepreneurs Fufil Your Po...
Tue 6 June 2017, 13:45 – 18:30 BST
Description
Women Entrepreneurs – Fulfil Your Potential
A conference to support and inspire women business owners, organised by the Federation of Small Businesses and Plymouth University on 6 June 2017 from 2-6.30pm at Futures Entrepreneurship Centre, Mast House, Plymouth University, PL4 0HJ. Cost is £5 for FSB members, £7 non-members. Includes tea/coffee and cake. Paid parking is available nearby off-site. Come and be inspired!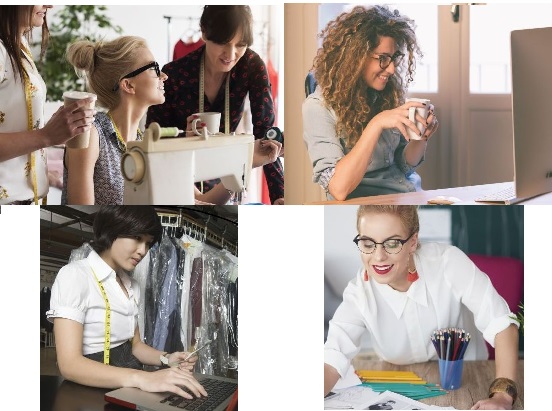 Key Speakers:
Helen Walbey is the Federation of Small Businesses Policy Portfolio Chair for Diversity and heads up their women in enterprise taskforce. She is the Managing Director at Recycle Scooters and Bikes, the only women in the UK to own and run a motorcycle salvage yard. She exports parts globally. A mentor with Virgin, she lectures part time at the University of South Wales' Business School. She has a rescue dog and an allotment, where she mainly digs random holes and calls it gardening.
Anne Hope is an expert in natural approaches to women's health, specialising in homeopathy, meditation, yoga and hypnotherapy. Helping women to transition and grow is a major part of her work. Women live through many life changes, but don't always put themselves first and look for something that could really make these changes positive and wonderful. As a lecturer and psychologist she enables people to grow and develop emotionally and spiritually – finding peace and confidence and knowing the power that this brings. She is the author of two books, 10 things about fertility that could change your life and Menopause: survive & thrive – an ultimate guide.
Alison Theaker is the Chair of the FSB South Hams branch, and a business coach, mentor and trainer. Her mission is to help businesses be the best they can be. She has over 30 years experience in public relations, marketing and management, and has taught in higher education in the US and UK. Her books, the Public Relations Handbook and the Public Relations Strategic Toolkit, are used on UG courses throughout the UK and have been translated into several languages.
Susan Marlow is Professor of Entrepreneurship at the University of Nottingham Haydn Green Institute for Innovation and Entrepreneurship, Visiting Professor at the University of Leeds and the University of Vienna. She is a holder of the Queen's Award for Enterprise Promotion, Editor of the International Small Business Journal and Fellow of the Institute for Small Business and Entrepreneurship. Her research interests lie in the broad area of entrepreneurship and entrepreneurial behaviours with a specific interest in gender issues. She is the author and co-author of books and numerous articles in leading UK and North American Journals and the editor of a number of book series focused upon entrepreneurship and small business management.

Date and Time
Location
Futures Entrepreneurship Centre
Mast House
Plymouth University
Plymouth
PL4 0HJ
United Kingdom