Open to LOVE - IN-PERSON An intimate candlelit ceremony to simply be. Create & set intentions.
About this Event
I don't know about you, but it's usually after Xmas and New Year that I start to feel affected by the cold winter months. It can feel like there isn't much to look forward to. Spring feels just out of reach and social contact is limited. At the best of times, it's a particularly challenging season for some. These challenges are further stressed by covid-related restrictions and uncertainties.
This in-person ceremony is something that you can look forward to beyond Xmas and New Year. I offer a nurturing community space to authentically connect with yourself and with others. A space where you can let go of past and future-related attachments. A space where you can simply be in the stillness and emptiness of the moment, from where authentic intentions for 2021 can emerge.
There are only 2 spaces left. It is likely that I will not be holding another in-person ceremony after this until March 2021. So book now to avoid disappointment.
If the waiting list fills, I will consider an additional January date. I am also happy to provide gift vouchers for any SoundSeva online or in-person event upon request. You can contact me on: shashay@soundseva.com
Should London move to Tier 3 I will run the ceremony online with refund options (minus booking fee).
Online Version of this Event: Save the provisional date: Saturday 2nd January, 5 - 8 p.m. Don't forget to order your Cacao, making sure that it is for ceremonial use. Contact Me if you would like me to post out 84g (enough for the ceremony) for £10.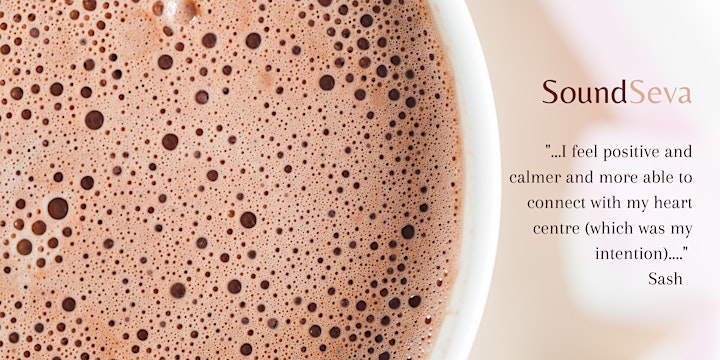 Cacao...what is she good for?
Sacred Cacao (raw chocolate) offers so much! Cacao contains essential minerals, B vitamins, vitamin E , flavonoids with anti-oxidant properties and neurotransmitters that have everything to do with feeling 'loved up' and 'blissed out':
Theobramine and Histamine Arginine (natural Viagra) help the heart and circulation.
Endocannaboid (the body's natural cannabis), Dopamine, Anandamide and Phenylethylamine invoke 'bliss', 'feel good', and 'love' states.
Also useful for: circulation, memory, menstrual and menopausal issues, energy, blood pressure, inflammation and pain-relief. I can personally vouch for her effectiveness with menstrual cramps!
However, it is when we commune with the divine essence of Sacred Cacao that she really opens up!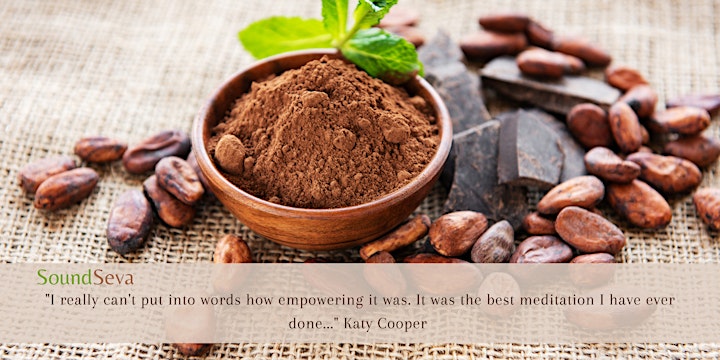 Meditation is enhanced with the clarity-inducing and heart-centering qualities of this gentle non-pscyhoactive medicine. I refer to Sacred Cacao as 'she,' because she is deeply feminine in her nurturing and creative qualities.
I have worked with Sacred Cacao for 6/7 years and she continues to reveal more layers of herself. I have witnessed countless individual experiences as well as my own personal journey where her offerings of visions, insights and guidance have triggered profound healing trajectories and turning points.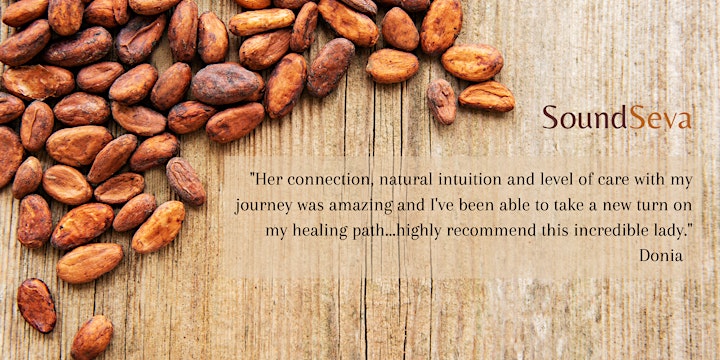 Sacred Cacao stimulates creativity supporting us to set new goals and intentions. She helps us to view ourselves and others through a loving and compassionate lense, so is helpful for resolving internal and external conflicts. Ultimately, she connects us with our innate divine wisdom and guidance, hence why she was known as 'Medicine of the Gods' by the Mesoamericans. She can truly help us to navigate these challenging times.
What to expect
Non-denominational prayer is integral to every SoundSeva ceremony. SoundSeva prayers express humility and honour for life, the elements and the Divine. This is an experiential workshop that empowers you to develop a relationship with Sacred Cacao plant medicine. We will drink her tea and commune with her essence with intention and meditation. Soft instrumental sounds, including voice, singing bowls and lap harp will intuitively hold your space and guide your journey. Guidance card readings will help to focus your meditation and asssit you in navigating the months ahead.
This will be an intimate candlelit space of community, healing and sharing. 3-hours of ceremony is intentioned towards ensuring a relaxed pace providing respectful space for Cacao to embrace and guide you.
This will be a seated ceremony that asks us to be present with open hearts and minds. Chairs can be provided if requested.
Feedback from a previous New Moon Ceremony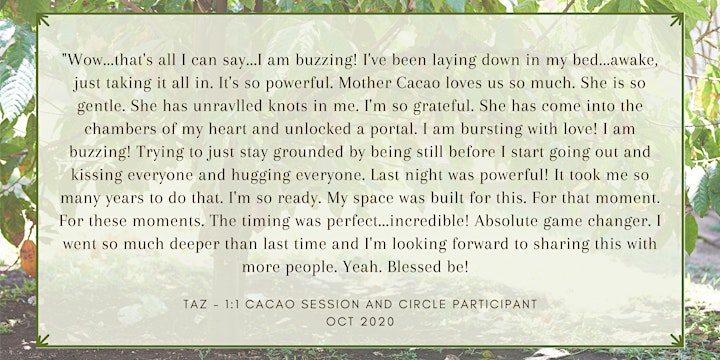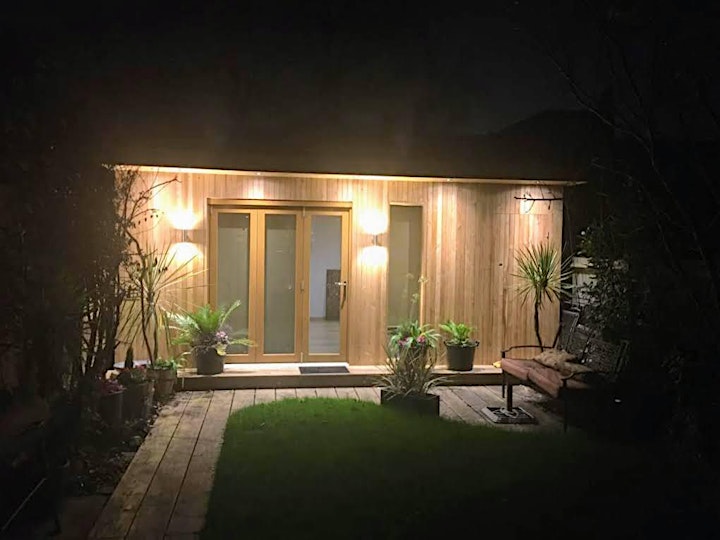 The Venue
Bija Garden is a beautiful purpose-built garden studio in West London, hosting intimate gatherings of no more than six people (including facilitators). It is a private undisturbed retreat space, perfect for holding a safe container for Cacao explorers! FREE ON-STREET PARKING AVAILABLE.
If your heart stirs towards this ceremony, book early to avoid disappointment as spaces are limited.
Safety
Bija Garden is steamed, cleaned and sanitised, with a moisturising sanitiser offered + temperature check required upon arrival. Given the all clear, masks may be removed when seated.
Advance bookings only.
For more information about me, Jasvindar Kaur, see below or visit my website.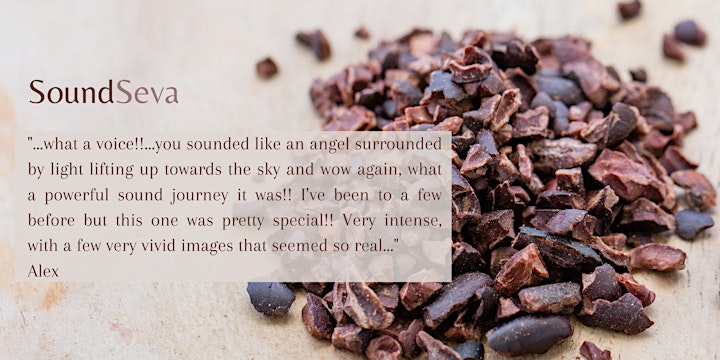 DISCLAIMER
Please contact me before booking if you are pregnant or breastfeeding and/or if you need to avoid chocolate due to a medical condition; e.g: you're taking MAOI-based/ seratonin-enhancing anti-depressants. If, due to a condition, you are unsure whether this event is appropriate, seek medical consultation. You are also welcome to contact me with queries. Please cancel if you or anyone that you have been in contact with has suspected or actual covid symptoms. Please contact me directly in this instance for refund or deferral arrangements.