Description
Join us for our 12th Annual Maritime HR Association Conference.
The event is the largest gathering of maritime HR professionals who represent some of the biggest global shipowners and shipmanagers. This is the first year we have opened the doors to non-members of the Maritime HR Association and we welcome those working in maritime to attend and network at the event.
The conference contains a mix of industry-renowned speakers, interactive sessions and member case studies including an overview of the shipping market and key issues currently facing the industry from Stephen Gordon, Managing Director, Clarkson Research Services Ltd.
This year the two-day event will be held in The Grange City London, just a few metres from the iconic Tower Bridge.
The event is proudly supported by MHG Insurance Brokers, Clyde & Co, Ensign Pensions Ltd, Ship Management International, Institute of Chartered Shipbrokers, IMarEST and Tradewinds.
Sponsors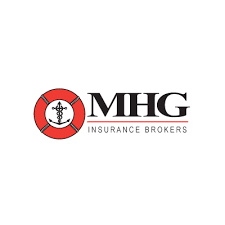 Supporting Organisations





Members of the Maritime HR Association receive a free space at the Conference. Members who are interested to purchase additional tickets please contact HRC directly hrc@spinnaker-global.com
IMarEST members please contact us directly to book your ticket hrc@spinnaker-global.com
Non-members who are interested to join the Maritime HR Association please contact Helen McCaughran directly, hmccaughran@spinnaker-global.com or +44 (0) 1702 481 643
This event is for in-house HR and shipping professionals only. Vendors - please get in touch to discuss sponsorship/networking opportunities. hmccaughran@spinnaker-global.com