Location
Congress Centre
28 Great Russell Street
London
WC1B 3LS
United Kingdom
Description
Social Power in Business brings together two leading minds in the digital and technology space.
JP Rangaswami and Robert Scoble will be discussing Age of Context and providing insight to the announcements which were recently released at the Dreamforce Conference in San Francisco.
Social Power in Business
13th December 2013
Robert Scoble is an American blogger, technical evangelist, and author who has become a minor celebrity among geeks worldwide. Robert is joining us in London for one day only to run a Masterclass on Social Media and share the secrets of how to implement social media effectively in your business.
His new book 'Age of Context' highlights that businesses cannot afford to ignore technology changes , and those who do won't survive the new world economy.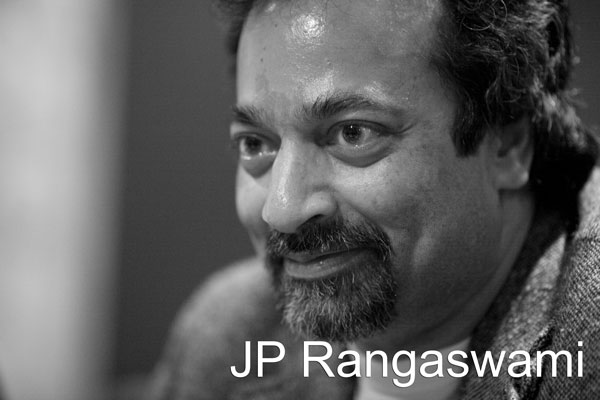 JP Rangaswami is Chief Scientist at salesforce.com, having joined them in October 2010. As Chief Scientist at salesforce.com, Rangaswami focuses on helping salesforce.com's European customers think about innovative ways to use the real-time, mobile and social capabilities provided by Salesforce apps and the Force.com platform. He is a popular keynote speaker at conferences, specialising in the future of work, disruptive technologies and innovation, particularly with reference to the enterprise. His blog, confusedofcalcutta.com, is particularly popular with enterprise technologists; he tweets as @jobsworth, and has a steady following there
Robert Scoble and JP Rangaswami are together in London for this event ONLY.
The 13th December 2013 is an excellent opportunity to witness these two great minds in action for anyone who is serious about aligning their business for the Age of Context.
Friday 13th December - Robert Scoble and JP Rangaswami
Session One: Robert Scoble - Social Media Masterclass
08:00
Morning Refreshments
Masterclass—Prepare yourself for the Age of Context
08:30
Opening presentation Thomas Power
08:45
Robert Scoble—Social Media Masterclass
10:00
Close Masterclass
Session Two: JP Rangaswami and Robert Scoble - Prepare your business for AoC
10:30
Interactive presentation and demonstration with JP Rangaswami and Robert Scoble on preparing your business for the age of context.
12:30
Bucks Fizz and Networking with Robert Scoble, Thomas, other industry experts
13:30
Close
Additional Opportunity :
Thursday 12th December - Exclusive Christmas Gala Dinner - Robert Scoble
Join the digital and social media elite at this limited Christmas networking and future thinking dinner with Robert Scoble and other social media industry experts.
1800hrs - midnight
Drinks reception - Mulled wine or Prosecco
Robert Scoble introduces Age Of Context
Sit Down Christmas Themed 3 Course dinner
Disco until Midnight
Listen to and engage with Robert Scoble as he maps out the future of business and technology from his new Book Age of Context, and then answers questions from the floor on the future of Social, sensors, location, mobile and big data – giving real examples of the hot companies in all these sectors making things happen now.
Network with peers and the industry physically and online via the new Intro's recommendation site (one of our partners for the evening) who will be on hand to match-make during the evening. Also and see if you qualify to join our SuperConnectORS club (and early access to the much awaited Scredible app designed to help individuals build their online presence with the least amount of time for the most impact).