Event Information
Location
Novotel Bruxelles City Centre
32 Rue de la Vierge Noire
1000 Bruxelles
Belgium
You're Welcome Alumni & Students to expand your network, share Xp and inspire others to act in our worldwide energy transition challenge!
About this event
12th EUREC MASTER ALUMNI FORUM.
Let's get together in the historical centre of Brussels, the Venue will be "Hotel NOVOTEL Bruxelles city center near La tour Noire".  Such great chance to share and celebrate our experiences and inspire next EUREC Alumni generation.
Meet classmate, make new friends. Expect to learn, share and mold our EUREC Alumni culture. Topics relating to professional development, job search strategy, talent recruitment/development, personal enrichment, technology and RE business trends are covered.
This event is not for profit, it is being co-sponsored by the EUREC and the EUREC Alumni association. Note that all costs in transportation and accommodation must be covered by you.
ATTENDING ONLINE:
An online skype meeting is possible via this link : https://join.skype.com/MOLPbdsgykhN
However, since we ignore the hotel internet capacity, maybe only a few will be able to connect this way. Please register as virtual participant if you intend to do so.
BEFORE THE EVENT:
We could meet on Friday evening at the NOVOTEL hotel bar from 6PM to 6:30PM and know each other and take dinner in the city center together. Check the wasapgroup for last minute infos.
AFTER THE EVENT:
We will meet later that night at a nice location to continue informal discussion, to get to know each other have a drink, and just relax. Check the wasapgroup for last minute infos.
Then let's get together on Sunday for a walking tour to see the sights, smells and experience this beautiful city. Check the wasapgroup for last minute infos.
WASAPP GROUP
For more infos before and after the event : fell welcome to contact us via our EUREC FORUM wasappgroup via the link below or scanning the QR code in the images below :
https://chat.whatsapp.com/ENmMLs5P3a58zzKjcL7vnJ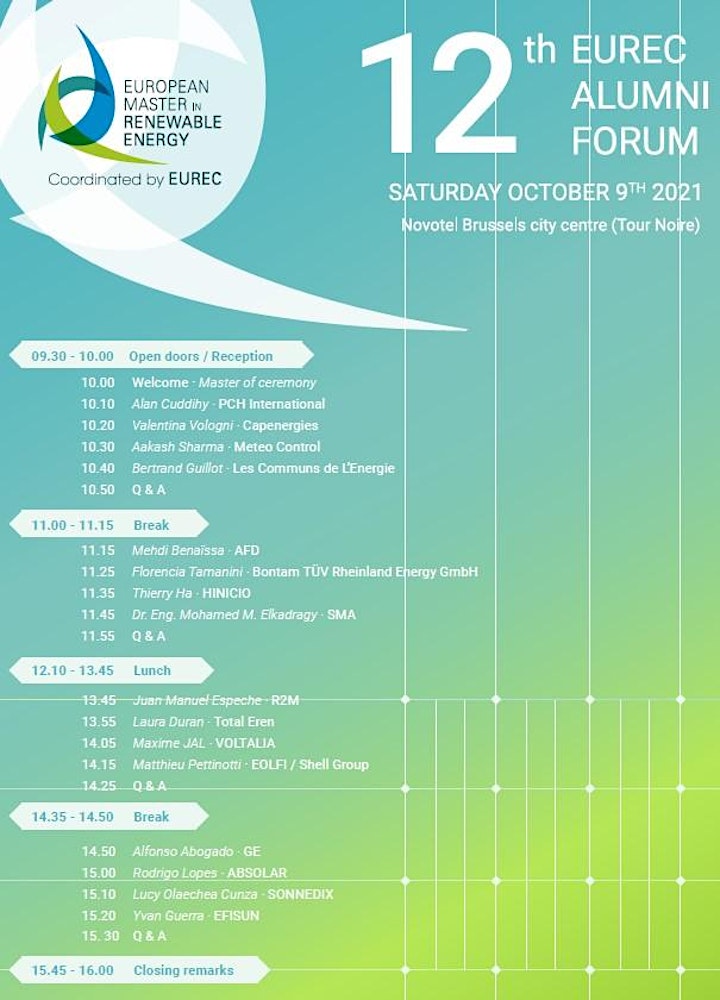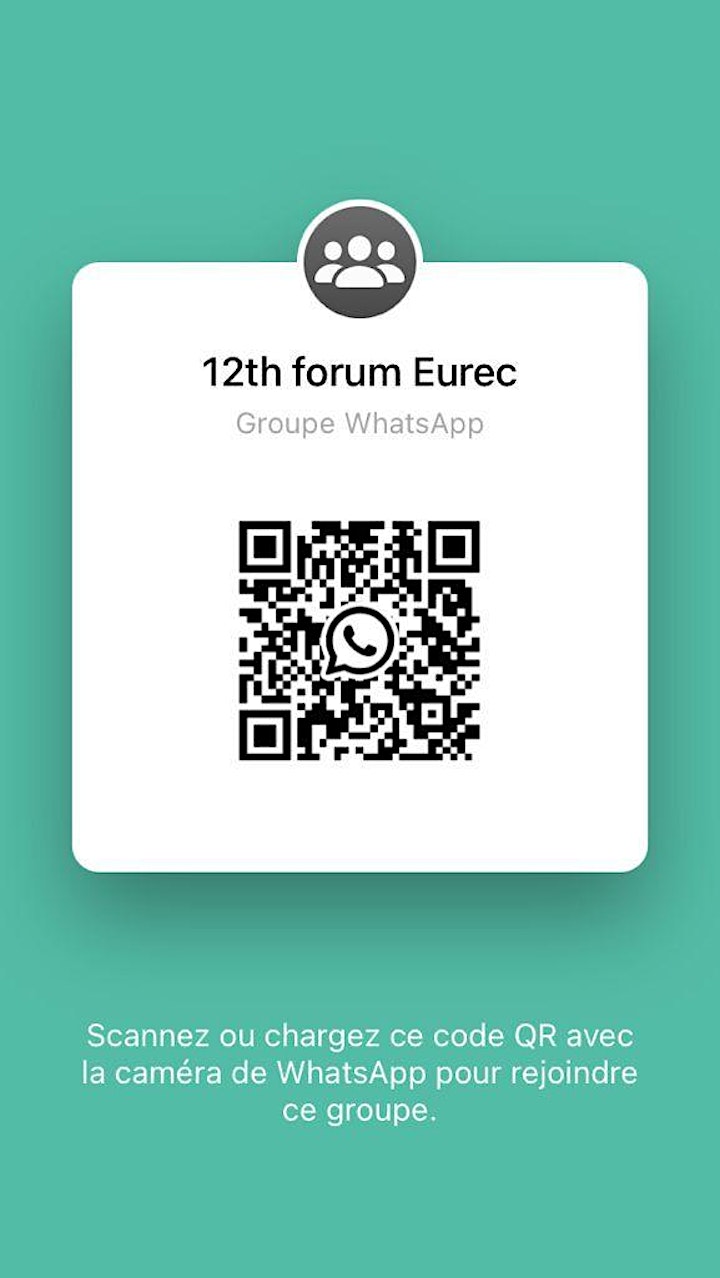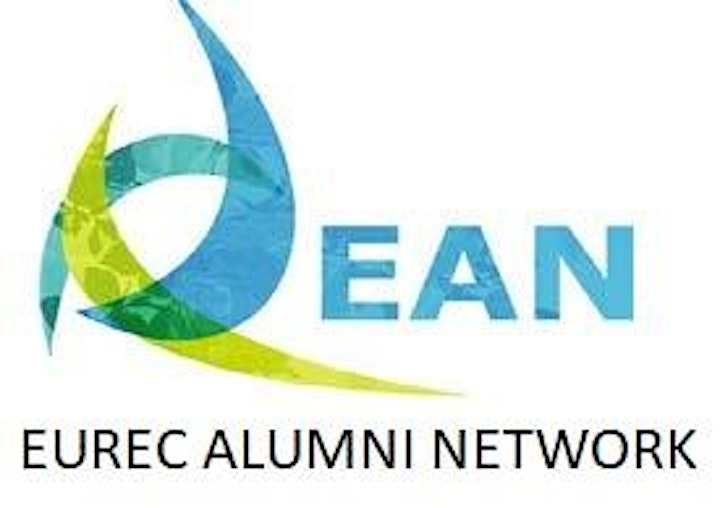 Date and time
Location
Novotel Bruxelles City Centre
32 Rue de la Vierge Noire
1000 Bruxelles
Belgium