12th Native Spirit Indigenous Festival TAIWAN Suming Carrying the Flag 扛旗子的人 - guests SUMING RUPI & ADO' KALITING PACIDAL

Saturday, 13 October 2018 from 19:00 to 21:00 (BST)
Event Details
The 12th Native Spirit Indigenous Film Festival
in collaboration with
SOAS Centre for Taiwan Studies
Suming Carrying the Flag  扛旗子的人

Special Guests
Ado' Kaliting Pacidal and Suming Rupi
Refreshments available
Suming Carrying the Flag  扛旗子的人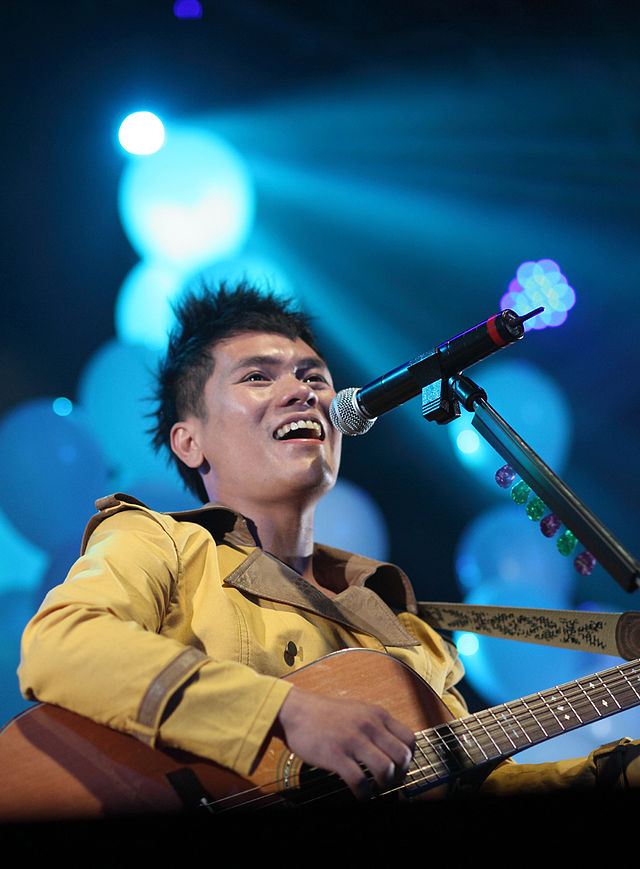 Suming, a young Amis man from eastern Taiwan, is part of the first generation of Indigenous people forced to lose their native language.
Singing in the Amis language, Suming has worked his way to the forefront of Taiwan's popular music scene, while simultaneously leading the Indigenous (Amis) youth to rediscover their tribal identity and uniting his people behind the creation of Amis Music Festival.
Music and poetry are core elements of the social and political organization of Amis culture, which makes use of chanting, poetry, and song to expose, discuss and solve problems that arise within the tribe. For this reason, Suming has always found it natural to express his emotions and public opinions through song.
As an Amis man, artist and musician, opposing the social system that oppresses Indigenous people through control of their voice, environment, and land is a core part of Suming's life. He longs for a return of the ethnic voice, the Amis voice, and balance to our imbalanced society.
Suming has participated in music festivals all over the world that brandish their own unique design of flag. With a strong belief that music and culture can assist Taiwan to find its place on the international stage, Suming brandishes our own nation's flag, and in doing so, carries the dreams of all Taiwanese people with him through his music.
Documentary, Music Video | 2017 | Mandarin/Amis, Taiwan. English Subtitles | 44min
Director: Jau-Horne Chen
Producer: Ado' Kaliting Pacidal
Q&A Ado' Kaliting Pacidal and Suming Rupi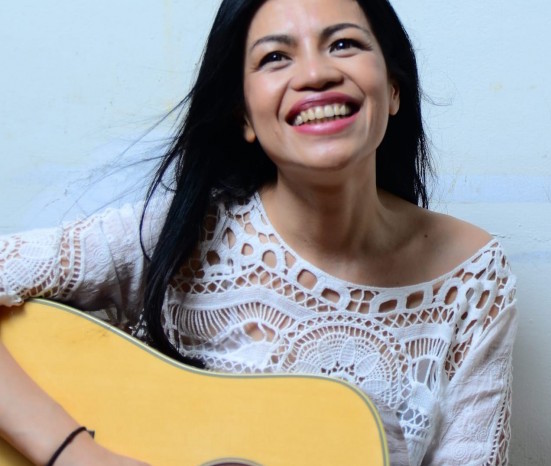 Ado' Kaliting Pacidal is an actress, television host, songwriter and singer, known for works such as her highly popular album Sun and Moon; she is also a talented and learned student of culture. Her elders gave her the name Ado', which echoes the saying from the myths of the Amis (Pangcah) people that "we sing to make the gods happy." This name foretold that someday Ado' would bring everyone joy with her singing.
Ado' is proud of her Amis heritage and ardently loves her tribal home. Concerned about the threat her people face of having their culture disappear, she infuses her song writing with aboriginal colour. As a student and from her days of working in the mountains and nights in the tribal villages, she sang her way from the pedestrian underpasses and pubs of the city to performances all over the world. She puts all of her own personality into her music and uses her melodic voice and its deep passion to move her listeners. Ado' has also turned her talents to acting, making her big screen debut in Lekal Sumi and Cheng Yu-chieh's Panay, which captures an authentic view of the lives and predicaments of  Taiwan's Indigenous communities when it comes to land rights.  Her performance was widely praised, winning her a nomination for Best New Performer at the Golden Horse Awards in Taipei.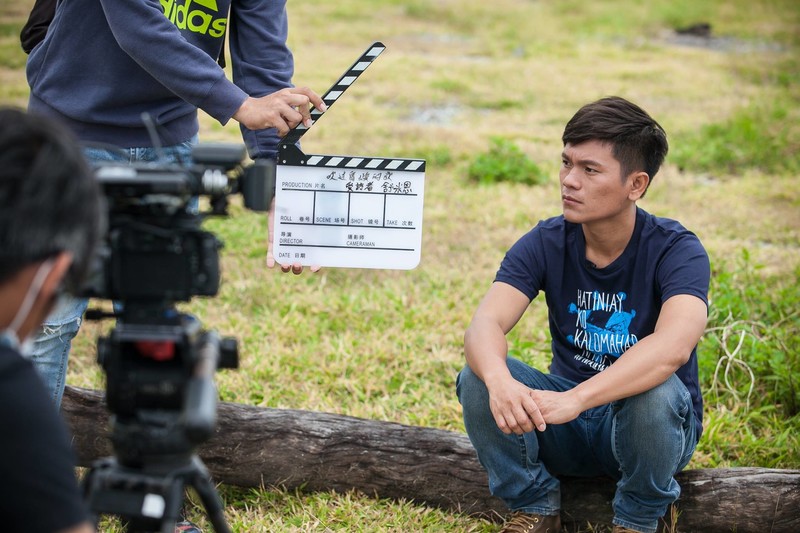 Suming RUPI is an acclaimed Amis singer songwriter, actor and activist from the A'tolan community, south eastern coast of Taiwan who writes and performs in his mother tongue Pangcah, this promotes general interest in the Amis language and gives an opportunity for youth to engage with cultural heritage. Mixing sonorous folk chants with tribal rhythms and beats, Suming is dedicated to bringing Amis culture to the world and has performed at festivals across South-East Asia, Australia and Europe including WOMAD, Glastonbury, Riddu Riddu, Fuji Rock Festival, Barunga Festival.
Suming runs his own Amis Music Festival which recently showcased Indigenous Australian band B2M (Bathurst to Melville) performing alongside the Bunun Children's Choir (Taiwan). Prompting the beginning of a working relationship and exchange with Northern Territory's Skinnyfish Music and Artback NT. While English and mainstream Chinese languages are taught in schools, there is little time devoted to 'mother tongue', prompting Suming to write music of more modern pop and rock genre in Amis language  without intimidating or pressuring them to participate in Indigenous culture.

_______________________________________________________

We look forward to welcoming you!
Latest Programme updates
Special thanks to Human Rights Consortium SAS, SOAS Centre for Taiwan Studies, BIMI, Bloomsbury Festival, The Crypt Gallery and XXL gratitude to the Filmmakers, Artists, Speakers and all volunteers and supporters who help promote Indigenous Cinema and make this festival happen.
Do you have questions about 12th Native Spirit Indigenous Festival TAIWAN Suming Carrying the Flag 扛旗子的人 - guests SUMING RUPI & ADO' KALITING PACIDAL ?
Contact Native Spirit UK
When & Where

SOAS University of London, KLT Khalili Lecture Theatre
10 Thornhaugh Street
Russell Square
WC1H 0XG London
United Kingdom


Saturday, 13 October 2018 from 19:00 to 21:00 (BST)
Add to my calendar
Organiser
Native Spirit is the UK's premiere Independent grassroots organisation promoting Indigenous Cinema, Media & Artists with an annual Film Festival every October and Year-round events.