| | |
| --- | --- |
| 12th Native Spirit Indigenous Film Festival 2018 - CARA ROMERO EXHIBITION and CURATOR TALK | |
Event Details
The 12th Native Spirit Indigenous Film Festival and Rainmaker Gallery
in partnership with
Bloomsbury Festival: Activists and Architects of Change
present works by fine art photographer

CARA ROMERO

and
Sunday 21 October 3pm Talk by Joanne Prince, founder Rainmaker Gallery
followed by a discussion with Native American women about #MMIWG (Missing and Murdered Indigenous Women and Girls)
at the LIFE BLOOD group exhibition curated by Ash Kotak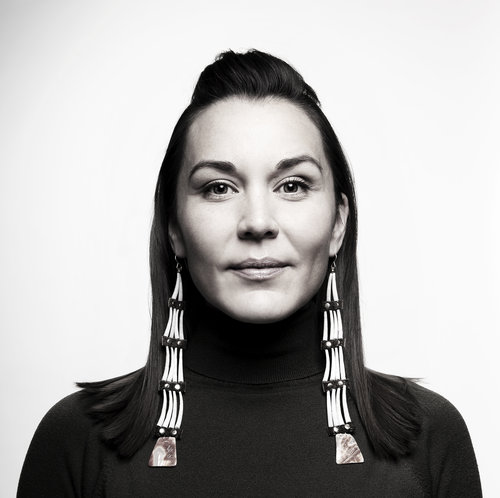 CARA ROMERO
Chemehuevi Photographer and Social Justice Advocate

Cara Romero is a fine art photographer whose work reflects a diverse training in film, digital, fine art, journalism, editorial portraiture and commercial photography. Cara's work can be found is several museum collections, including the Bristol Museum & Art Gallery. Cara has won numerous awards including ribbons at major art markets and the 'Visions for the Future' award from the Native American Rights Fund. Raised on the Chemehuevi Valley Indian reservation along the California shoreline of Havasu Lake in the heart of the Mojave Desert, she now lives and works in Santa Fe, New Mexico with her husband, celebrated Cochiti potter Diego Romero and their children.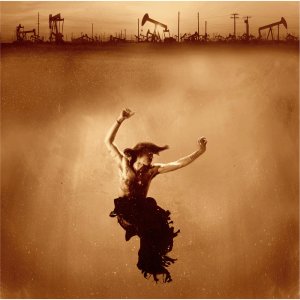 Oil Boom, from Water Memories sequence

"'Water Memories' are photography dreamscapes dealing with Native American relationships to water, the forces of man and of Mother Nature. They are individual explorations of space, memory, and diverse Indigenous narratives that are both terrifying and peaceful."
"In Chemehuevi (pronounced cheh-meh-WAY-vee), our Creator is a female deity. Her name is Great Ocean Woman (Hutsipamamau'u) and she created all the land and people from her body with the help (and sometimes mischief) of Wolf, Coyote, and Mountain Lion. There are several other female familiars during out early dawn stories. All of the females have great strength and diversity, they range from old to young, sometimes they are desirable, provocative, and dangerous – sometimes they are nurturers and healers with the most powerful medicine. 

From a very young age, Chemehuevi women are taught that their innate strength as a woman and life giver is all-powerful, maybe sometimes even supernatural, and we are respected as equals in Chemehuevi society. We hold power in government and historically in battle. This unique perspective shows up throughout my art. It is always my intention to visualize this inherent Chemehuevi belief in the all-powerful, supernatural strength of women. Cara Romero

I am deeply committed to making work that addresses Native American social issues and changes the way people perceive Native Americans, especially Native women, in contemporary society. If we want respect, love, and beauty among us and others, we must actively promote it through our art." Cara Romero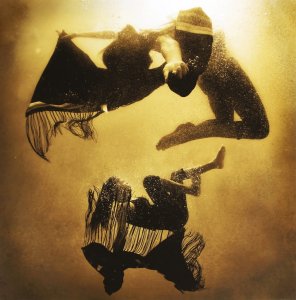 Eufaula - Tiger Girls
Life Blood Exhibition
Thursday 18 October - Sunday 21 October 12-7.30pm

Talk by Joanne Prince, founder Rainmaker Gallery (20 seats plus standing)
Sunday 21 October 3-3.30pm

3.30pm Panel discussion about Missing and Murdered Indigenous Women and Girls

NationLeAndra Nephew, Omaha tribe of Nebraska
Sarah Sense, artist, Chitimacha & Choctaw tribes
Melinda Schwakhofer-Coxon, artist, Muscogee (Creek) Nation
 The Crypt Gallery website. Phone 020 7388 1461
*exhibition opening hours as provided by organisers on 20.9.18
Please return to doublecheck any late changes to talk/opening times before setting out.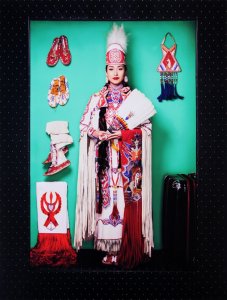 Wakeah

_______________________________________________________

We look forward to welcoming you!
Latest Programme updates
Special thanks to Cara Romero and Joanne Prince (founder Rainmaker Gallery), Ash Kotak (curator Life Blood Exhibition), The Crypt Gallery, Bloomsbury Festival and Human Rights Consortium SAS, SOAS, BIMI, and XXL gratitude to the Filmmakers, Artists, Speakers and all volunteers and supporters who help promote Indigenous Cinema and make this festival happen.
Do you have questions about 12th Native Spirit Indigenous Film Festival 2018 - CARA ROMERO EXHIBITION and CURATOR TALK?
Contact Native Spirit UK
When & Where

The Crypt Gallery
Euston Road
NW1 2BA London
United Kingdom


Organiser
Native Spirit was established in 2005 and is the UK's first Independent organisation promoting contemporary Indigenous Cinema, Media & Artists with Year-round events, an annual Film Festival starting 12th October in London, and sister festival in Taiwan. We curate Indigenous Films - enquiries nativespiritfilms@gmail.com  
The founder of Native Spirit Foundation, Freddy Treuquil, Mapuche leader states: "All the [activists] have come to the conclusion that one objective of making video, radio and television is for the other culture to know us. It is necessary to create a bridge to share our culture in an educational form, without losing our identity."
Special thanks and gratitude to all Filmmakers, Artists, Speakers, Volunteers and Collaborators who support Indigenous Cinema and make these events happen.