Description
Special guest panel with Director Red Haircrow and documentary team members: Natasha John Diné (Navajo), Johnny Clyde (Purepecha/Mezica), Viveka Frost (Teques/Caribe).

Flying With Red Haircrow Productions
Forget Winnetou! Loving in the Wrong Way 109'

Most films about Natives concentrate on European narratives or indigenous experience in North America but there are Natives abroad and being "loved in the wrong way" in "Indian crazy" Germany has many forms. Germany is a microcosm of struggles taking place across the world both against and for decolonization; for correcting white privilege and supremacy that's divided and helped destroy our world. We explore the roots of racism, colonialism, and appropriation in Germany from a rarely considered perspective: The Native American stereotype they adore.
While some may think this a niché topic or film, the same mindset and spirit that excuses or minimizes indigenous rights to self-representation are often those who also target and demean women, GLBTIIQ people, the disabled or economically challenged. It is a practice and viewpoint that also sees nature, our world and animal kingdom only as tools or things to exploit for self-gratification and profit. This is intersecting oppression.
Director, Editor & Producer Red Haircrow

Music Composer Johnny Clyde

Animation Natasha John

Unit Stills Jen Osborne, Bernd Sauer-Diete, Viveka Frost, Red Haircrow
Videographer Red Haircrow, Johnny Clyde, Viveka Frost, Mark D. Williams
Director bio Red Haircrow is an award-winning writer, educator, filmmaker and chef of Native (Chiricahua Apache/Cherokee) and African American heritage who holds a BSc in Psychology, counsels selectively and is a Master's student at Montana State University Bozeman, Native American Studies. Their research focus includes Native intergenerational historical trauma, native mental health, and suicide prevention. Member of NAISA, SIP, APA, & Secretary Elect 2017-2018 for the Native Research Network, Red remains active in Native American and intercultural education on culture, history, and current events on both sides of the Atlantic. Currently based in Berlin, Germany, through his multimedia consultation company, Flying With Red Haircrow Productions, Red explores and pursues opportunities for collaboration in education, film, art, music and more.
Reclamation
Dir. Viveka Frost | 2018 | Teques, Caribe | 4'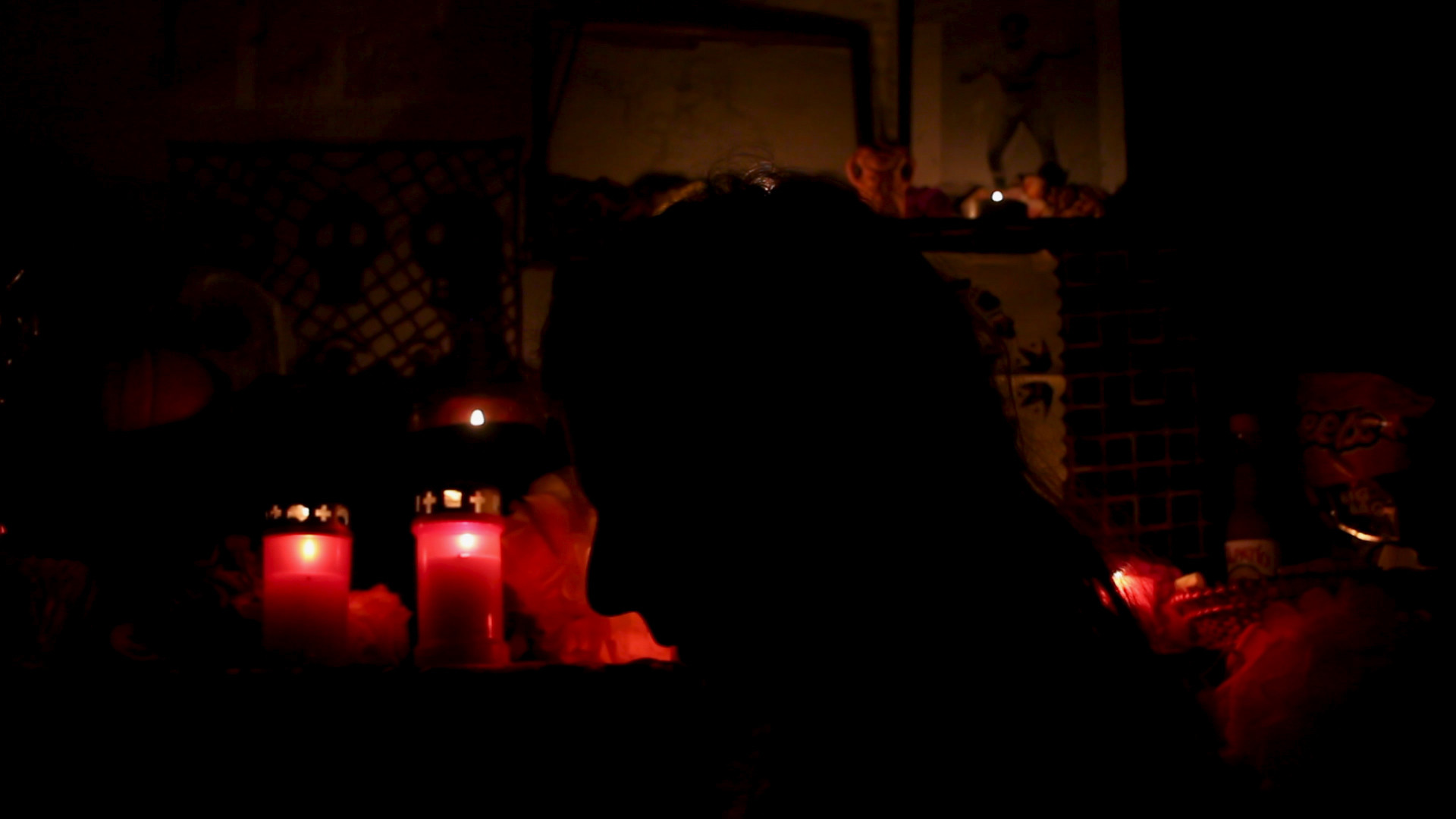 A short poetic documentary about Indigenous Identity
I AM SALMON

Dir.

Peter Mieras

| 2017 | Nuu Chah Nulth, Canada | 7min
The importance of wild Pacific salmon for

Tseshaht First Nation

on the Northwest Pacific coast.
TATANKA VS MONTANA

Dir. Claudio Duek | 2016 | USA | 28min
Almost hunted to extinction, the last herd of pure American Buffalo, now living in peace inside Yellowstone National Park, is once again in danger. In order to survive during the winter, buffalo eventually step across the park boundaries and enter into Montana, where they are welcomed with guns and bullets.
_______________________________________________________

We look forward to welcoming you!
Latest Programme updates

Special thanks to Human Rights Consortium SAS, SOAS, BIMI, Bloomsbury Festival, The Crypt Gallery and XXL gratitude to the Filmmakers, Artists, Speakers and all volunteers and supporters who help promote Indigenous Cinema and make this festival happen.
Organiser of 12th Native Spirit Indigenous Film Festival 2018 - FORGET WINNETOU guest Red Haircrow - ACTIVISTS & ARCHITECTS OF CHANGE
Native Spirit was established in 2005 and is the UK's first Independent organisation promoting contemporary Indigenous Cinema, Media & Artists with Year-round events, an annual Film Festival starting 12th October in London, and sister festival in Taiwan. We curate Indigenous Films - enquiries nativespiritfilms@gmail.com  
The founder of Native Spirit Foundation, Freddy Treuquil, Mapuche leader states: "All the [activists] have come to the conclusion that one objective of making video, radio and television is for the other culture to know us. It is necessary to create a bridge to share our culture in an educational form, without losing our identity."
Special thanks and gratitude to all Filmmakers, Artists, Speakers, Volunteers and Collaborators who support Indigenous Cinema and make these events happen.