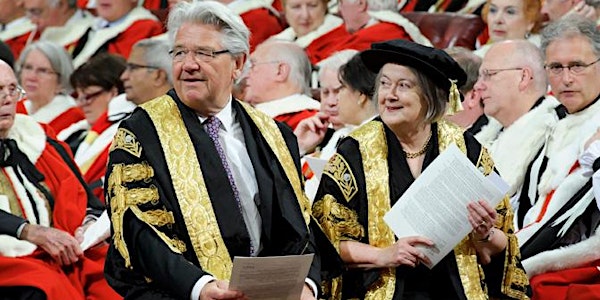 Виртуальная экскурсия "Все, что вы хотели знать о Британском парламенте".
Refund policy
Contact the organiser to request a refund.
Eventbrite's fee is nonrefundable.
Дорогие друзья! Я приглашаю вас на виртуальную экскурсию "Все, что вы хотели знать о Британском парламенте".
About this event
"Мать всех парламентов" - так называют так называют высший британский законодательный орган. Как работают и как выглядят Палата общин и Палата лордов? В чем заключается ежегодные церемонии открытия и закрытия Парламента? Почему королева неотемлемая часть работы Парламента? Что такое Пороховой заговор, законодательный "пинг-понг", как утверждается билль, какие зарплаты у члена парламента, лидера оппозиции, спикера и премьер министра? На эти и многие другие вопросы вы узнаете ответ во время нашей виртуальной экскурсии. Мне можно верить, я вожу группы по Британскому парламенту много лет!
Время проведения 19 января 2021 года:
18:00 по Лондону;
19:00 по Парижу
21:00 по Москве;
20:00 по Киеву и Тель Авиву;
13:00 по Нью-Йорку.
Экскурсия продлится примерно один час.
Вы можете посмотреть, как организован мой виртуальный тур, следуя по вот этой сноске:
https://www.youtube.com/watch?v=7MpZB5jvOXA
Присоединяйтесь!