Refund policy
Refunds up to 7 days before event
Eventbrite's fee is nonrefundable.
We are delighted to invite you to our webinar on Understanding The Polyvagal Theory: Managing Anxiety, Depression, Trauma & Autism Better
About this event
Understand The Power Of The Vagus Nerve: The Polyvagal Theory: Managing Anxiety, Depression, Trauma & Autism Better
Choose your preferred date and go ahead to get your ticket. A few days before the webinar date, we will send you a link via your email to join the webinar.
Certificate of attendance will be issued (up to 2 CPD hours). Everyone interested in the subject is welcome. 
 The learning outcomes include:
in-depth understanding of the Polyvagal theory and its applications in managing anxiety, depression, trauma and autism
the neurobiology of anxiety, depression, trauma and autism from the Polyvagal Theory perspective
how to repair the social engagement system necessary for managing anxiety, depression, trauma and autism effectively
hands-on techniques to strengthen the vagus in order to up-regulate the safety and healing pathways, and down-regulate the defence/shutdown pathways
several ways to daily stimulate the vagus nerve for wellness, relaxation, confidence and spontaneous social engagement
how to examine yourself or your clients for vagus nerve dysfunction and ways to correct it.
Q&A session on the vagus nerve, anxiety, depression, trauma and autism
Other focuses:
How to avoid the typical vagal mistakes made in managing anxiety, depression, trauma and autism
Connections between childhood trauma and vagal dysfunctions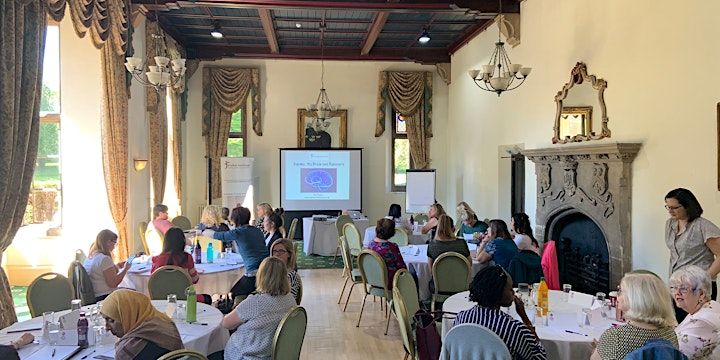 How Much Does a Ticket Cost?
Early bird registrations from £26+vat+fee. It will go up to £52+vat+fee if you book late.  Click the tickets button on the top right to see the prices.
For professionals as well as those interested in the subject...
This course attracts both professionals and interested individuals interested in mental health, continuing professional development, and in the polyvagal theory application and effective recovery techniques.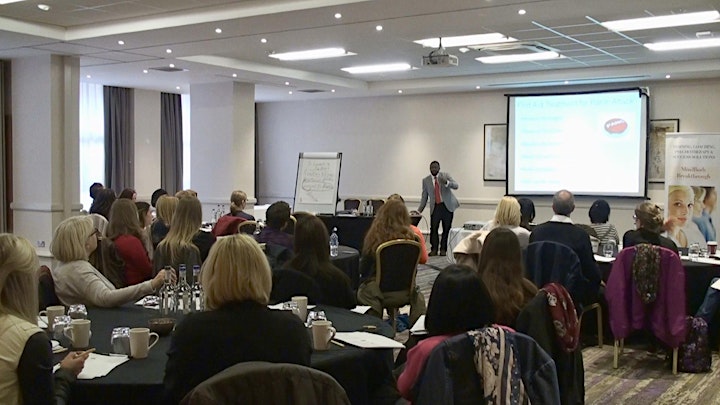 TESTIMONIALS: What Previous Attendees Are Saying:
Polyvagal theory is like the offside rule for me – I understand it when someone explains it to me but then forget. I loved the way you used 3 different diagrams to explain it – I think it will help me to remember. Sara S., CAMHS Psychotherapist
I have found it very informative and very interesting. Wale made the subject very easy to understand and I appreciated the way he explained the processes of the states. I do not have a scientific mind but could understand the scientific part of the course. Carole D., 6/3/21
This is the second training course that I have attended now and both have been excellent. The last one was Anxiety and the Brain and the two dovetail together so well....I will definitely be recommending you to other therapists. Allison C., Therapist, 6/3/21
Thank you so much, I have found the Polyvagal Theory training excellent, as are all of your courses, can't wait until we can attend in person. Lynn P., 6/3/21
Thanks so much for this, it is really helpful for my own healing and for my clients. The whole session as a really great introduction to the polyvagal theory. Juanita D., 6/3/21
Great session. I first learnt a little about polyvagal from a previous course you ran (2 years ago) and have been interested ever since. This course was succinct and super informative. Love some of the practical exercises to reset the vagus nerve. I will be using those. Hannah S., 6/3/21
I found this very useful and informative on both a professional and personal level. The course provided lots of 'confirmation' moments and new insights for me as a professional and a parent to an adopted child diagnosed with ASD and social anxiety disorder. I have attended quite a few of your courses and I always enjoy them and find that you explain things really clearly that are easy to understand and grasp. I also love how all of the courses interlink. Thank you for your sharing your knowledge it is greatly appreciated. Diane M., 6/3/21
I was blown away, and this was not only accessible, but thorough, calming , intelligent and not gimmicky. It was pitched perfectly for my needs. Dawn H. Carer / therapeutic parent of child with RAD, 25/2/21
This was very informative in a straight forward way, it was easy to follow for someone with not so much knowledge of the subject. Just the right amount of information leaving us wanting to learn more. Emily A. Therapist, 25/2/21
I really like how accessible your courses are, they are affordable and the 2 hour course is a great time for me to fit into my week. Heather D., Counsellor, 25/2/21
Golden information and techniques for coping with Autism and emotional regulation taught by the incredible Wale who teaches with clarity and groundedness. It was incredibly informative and explained neurological terms and processes in detail but without the technical terminology that I'm not yet familiar with.  Pippa-Michele L., Neurobiopsychology student, 25/2/21
Thank you so much for your knowledge & wisdom it made great sense & endorsed my yoga, meditation & faith practices. I'm a yoga teacher & learning assistant working with children in SEND so it has helped there too. I was buzzing afterwards – it's all so 'right' I don't understand why everyone doesn't learn this!  Liz W. 25/2/21
Thoroughly enjoyed tonight's workshop on the polyvagal theory. I really love how you explain the theory, it makes total sense. Sarah M. 25/2/21
The workshop was really interesting and I have looked at the vagal stimuli exercise already. I will use it alongside my birth trauma workshops. Andrea H., Midwife,(15.2.21)
I attended the course today and found it really interesting and well-presented. I've been on several of your courses now and have enjoyed all of them. I am definitely looking at booking some more in the future. Laura K. (15.2.21)
Thank you for a superb webinar, really enjoyed it. Jenny J. (15.2.21)
Very clear and well explained. Geraldine R., Mum of ADHD child, (15/2/21)
Excellent – lovely personality – keep up the humour! This all adds to me being able to help my clients. I can now have credible evidence to back up my words "this is your body, it's not your fault". Louise P., Counsellor (15/2/21)
Another great course by Wale! Tamar C., Counsellor (15/2/21)
Thanks for a great workshop/webinar. Thoroughly informative and enjoyable. Jo S., Counsellor (15/2/21)
Thank you for your very informative course today. It was extremely interesting and I can see how it relates to my own practise with students with mental health problems. Liz R., Counsellor (15/2/21)
I found your webinar so interesting and extremely helpful. I'm a fidget carer and child counsellor and your presentation has provided me with so much more insight into how trauma has a holistic effect in the mind and body. Sally B., Counsellor, (15/2/21)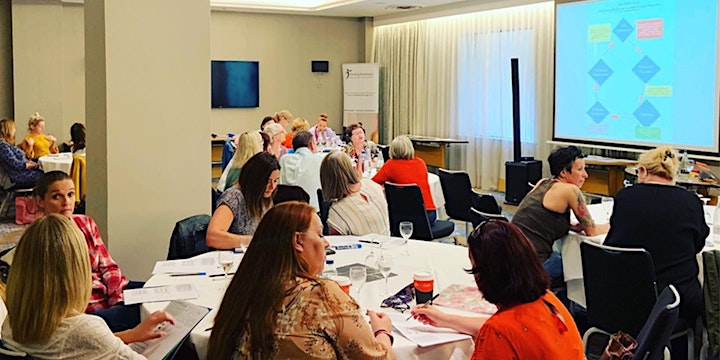 Terms and Conditions
Cancellation:
Cancellation charges are applied in all cases. We regret that this has to be done. All bookings involve administrative costs and it is difficult to fill vacant spaces as a result of late cancellations.
Cancellation charges are applied based on when the written cancellation notice is received. See the following refund rates:
Over 2 weeks' cancellation notice: Full refund

1-week cancellation notice: 50% refund

Less than 7 days cancellation notice: No refund unless in exceptional circumstances, for which a medical certificate may be requested.


Alternatively, a substitute delegate can be named at any time before the course. There will be no extra surcharge for making a substitution.
No refund will be payable for non-attendance or if no prior notice of cancellation is given.
The refund will be issued after the course.
Pictures/Videos [Live Events]:
Please be aware that from time to time the presentation may be photographed or filmed for educational, quality or promotional purpose (this happens occassionally). MindBody Breakthrough takes confidentiality very seriously and aims to use any films or photos that may be taken according to the strict terms and conditions on live and online events. For case study clips, permission will be sought from individuals involved before the clip of that matter is used for research, training or promotional purposes.