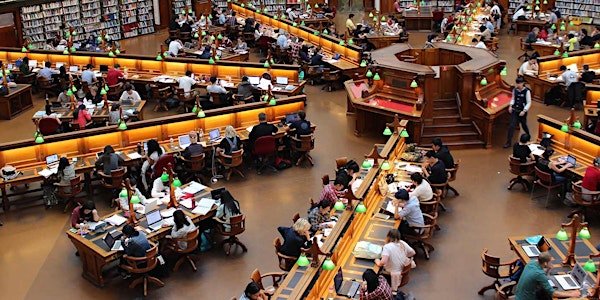 13th Annual Green Economics Institute, Green Economics Conference
Location
St Hugh's College
Saint Margaret's Road
Oxford
OX2 6LE
United Kingdom
Description

Call for Papers
Advances in Economics Thinking
Breaking Bread Together: The Company, The Corporation and Finance: Reworking the legal basics for new trends in the economy.
A 2 Tonnes of Carbon Economy: The beginning of civilisation or the End?
Companies, Corporations and Corruption?
Mental health, Fear of Change and Resilience
The 13th Annual Green Economics Institute's Conference
To be held on 16th 17th 18th June 2018: St Hugh's College, University of Oxford
Call for Papers
Speakers & participants Wanted, Conference Proceedings, Books, Reports, Journal Papers
The 2018 call for papers is now open. These options are available for submissions:
A) a short paper of 2000 words
B) a research paper of 3000 – 7000 words
We particularly favor and make space for non-standard writers and applicants
There is an additional research day on the 15th June, and a 3 day summer school just afterwards which are open to anyone who has booked for the main conference.
Conference Websites
www.geiconferences.org, www.greeneconomicsinstitutetrust.org, www.geiacademy.org, www.greeneconomicsinstitute.org.uk email info@geiconferences.org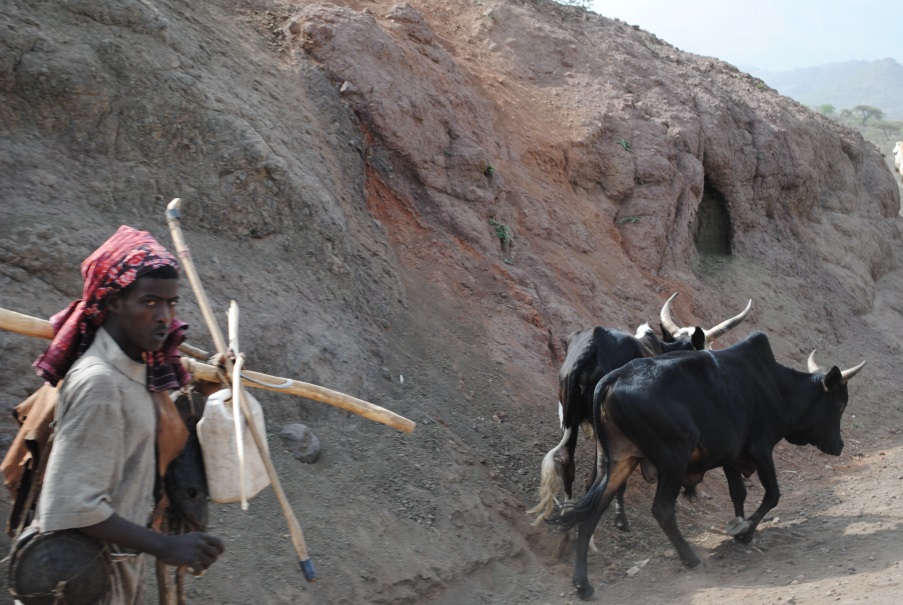 Conference Academic Journal
The International Journal of Green Economics Volume 12 issues 1-4 2018, And volume 13 issues 1 and 2 2019, www.inderscience.com/ijge, email: info@geibooks.org.uk
Conference Bookings
Applications to speak, participate, registration and send in conference papers: info@geiconferences.org www.geiconferences.org
Memberships
info@geimembership.org and www.geimembership.org
Sending in your papers
info@geibooks.org.uk and info@geiconferences.org
Latest news
www.geiconferences.org www.greeneconomicsinstitutetrust.org
General correspondence –Email us today
www.geiconferences.org GEI (2018) info@geiconferences.org
The Green Economics Institute is calling for papers with a view to producing:
a) Academic Proceedings for the Conference to be held at The University of Oxford
b) A special issue of the Academic Journal International Journal of Green Economics in 2018
c) A special issue of its Members Magazine -The Green Economist
d) A Project to create a renaissance in useful economics around the world
e) Sessions at its annual Conference June 16th 17th 18th 2018
f ) A special new series of Economics Books to mark launch of its Progressive Economics Renaissance Project and new website launch
.
Rationale for the Conference
We are living in a transition period. What lies ahead for energy, technology, finance and lifestyle?
The Thirteenth Annual Green Economics Institute Conference will focus on how modern economies can arrive at understanding of how achieving a low carbon economic to address climate change touches on global social, economic policy and scientific issues.
This conference calls for a deep reflection on how this new situation challenges all historic philosophical schools. This reflection requires interdisciplinary approaches to develop completely new thinking, philosophy and economic theory. Furthermore current investment patterns, human 'civilisation,' global sustainability, planetary survivability absolutely now must comprise an utterly new paradigm. In order to build the foundations of the resilient, economy which can cope with the challenge of threatened 6th ever mass extinction, our new must be inclusive, secure, and able to support all life on earth, all species and all nations and provide the necessary resources for social and environmental justice. It must be an economy of caring, sharing and supporting each other. It must also now respect planetary boundaries, carrying capacities, habitat requirements of species and need for planetary systems to survive in a format which can support humans and their economy.
Day 1 Focuses on Economics and the Economy.
Calculating the 2 tonnes of Carbon: Economy, Science and Lifestyle
The Reform of Economics: Theory, Methodology and Policy
Alternatives in Economics to mitigate Market Turmoil, People Displacement and Geo Political Instability.
Philosophies, Literatures and Methodologies of Change Making and Economics for success.
This will include discussions about economics, finance, climate finance, new kinds of networks including Platform Economics, labour economics, privatisation, nationalisation, FDI, Brexit, localisation, globalisation, Water and Utilities, the global commons.
The implications for us all if we adopt a 2 tonnes of carbon lifestyle within 4 years- how will this impact the economy?
Life cycles of economies and investment patterns:
Infant Economy: Rethinking the concept of infant economy.
Sustainable Infant industry needs supporting with policy measures in the more developed countries and developing countries and East and West North and South..
Infant species such as Humans (40,000 years) needs a natural economy which is more resilient and beneficial.
New business models, sectors, and patterns of consumption
Changes are key to implement new strategies in the context of the public and private dialogue. Shifts should include the design of coherent and targeted investment incentives such as taxes, tariffs and access to credit.
The Public Private Policy Dialogue
The broader policy environment for business development cannot work against climate action. Ending the mismatch between the governments, private sector decisions and the communities' needs.
Education Challenges
Overcoming the educational challenges both for young people and professionals in order to improve teaching practices in economics and also in facing an uncertain and insecure future with regard to resources, climate and the natural world as well the labour market.
Science supporting updating economic thinking
Sea Level rise and city inundation resulting from rapid global changes in precipitation are becoming the new normal. The economic and social impacts of Hurricanes, extreme weather events, severe droughts, unprecedented whole water course removal, and entire habitat destruction, deforestation. These important, devastating developments are not accounted for in today's economic teaching, paradigms, policies or planning.
Migration and demographic shift
Migration has always been a feature of the human experience for all of its 40,000 years. This will never change, however it will now gather pace due to the reduction in usable land areas as the climate flips suddenly. There are many benefits and challenges as the world struggles to cope with this new reality – but good economic thinking needs to build this into its foundations.
Divestment, Trends
Market deregulation, multi-national power and its regulation
Divestment from fossil fuels.
The role of disruptive technologies in sustainability
The internet of things, artificial intelligence, big data, blockchain and advanced materials. Bit coin and Uberisation of finance
Geo political shifts
The Pan Asian Renewable Supergrid.
The retreat of the United States from Global leadership.
The challenges to the Russian and Middle East Economies
Oil export dependent economies and their current shift
Nordic and arctic economies facing serious challenges in the face of climate change.
Carribean economies existential crisis and also their shift from air tourism and perverse incentives.
Renewables- progress?
We launch two fascinating new books on economics –
Understanding corruption by Dr Enrico Tezza (Italy ) and Dr Lavinia Tezza (Italy)
and
Sustainable Development for 2020 from a Heterodox perspective –by Dr Arturo Herman (Italy)
Heterodox Economics Panel Debate will feature
Dr Simon Mouatt and Dr Arturo Herman and others.
Economics Theories and Practice Reform and Renaissance
Solving the World's Crises
Advances in Economics Thinking: The Power of Good
The Green Economics Institute is calling for papers on the following subjects with a view to producing:
a) Academic Proceedings at its University of Oxford Conference
b) A special issue of the Academic Journal International Journal of Green Economics in 2018
c) A special issue of its Members Magazine -The Green Economist
d) A Project to create a renaissance in useful economics around the world
e) Sessions at its annual Conference June 16th 17th 18th 2018
f ) A special new series of Economics Books to mark launch of its Progressive Economics Renaissance Project and new website launch.
and Reworking Economic Theories by Koryo Suzuki (Japan)
The Greening of The Japanese Economy
The Indonesian Economy
Green Jobs in Africa
Suggested Topics may include:
Future of Europe
The European Union as a structure for global governance
Regional economic policies in Europe
International trade agreements – Europe's progressive role
Cooperation as an alternative to competition – Europe as a role model
Economic policies for cohesion – how to unite Europe in this spirit
European East West Dialogue
Europe and neighbouring regions (North Africa, Arabian countries)
Contrasting European to American economic policies – differences in economic styles and cultures
Europe's role in a new drive in Developing Economics (focus on the causes of migration)
The European Union as master plan for politically structuring other parts of the world – how to make this happen
Analysis of austerity policies versus alternative concepts – a country by country case study
Long term strategies in economics
350 years of Enlightenment – reconnecting Economics to its foundation as a social science
Progressive economics – an alternative to mainstream (neo-liberal) economics
Pluralism in Economics – long term development and current issues
Critique of the conservative bias in economics – opening economics for new ideas
Globalisation versus internationalisation – a long term perspective for the international economy
Economics and Culture – missing values in economic theory and practice
Economics and Reality – deficiencies and required changes in economic methodology
Economics and Political Theory – What is fact and what is normative in economic theories
International economics and trade
Innovative trade agreements as an alternative to simplistic 'deregulated and allegedly 'free'' trade
Trade theory – a critical assessment of the practical relevance of basic macro-economic models and concepts
Current developments in international trade – case studies on different parts of the world – Africa, South America, South-East Asia
The case of Brasil – The future of progressive economic policies
The case of Argentina – Options for innovative economic policies after the Kirchner era
Mercosur – Current developments with particular focus on establishing a political union
Refocus on international trade theories in the times of imbalances in trade
Progressive policies for the development of a trade focused development strategy for emerging countries
Political integration as a basis for economic advances or economic cooperation to enhance political cooperation
General macro-economics
Strategies for growth-independent development – What is development?
Stabilisation of the economy independent of growth
Economic efficiency beyond standard competitive environments – new alternatives based on co-operation
Economics and ideology – Conservative bias in economics and lack of pluralism
Reality and Methodology – What methodological changes are required to make economics more realistic

Developing economics
Case studies on emerging countries and what strategies they employ
Current trends in developing economics – reclaiming an original progressive part of economics
Alternatives to western-style consumption models
Developing economics and neo-liberal doctrine – Empirical evidence from different parts of the world
Competition
Competition and co-operation – how to find the right balance
Competition and economic cultures
Competitive environments, their structure and impact on the nature of economic thinking
International competition as a given? – Economic policies to regulate international competition
Employment
Decoupling employment from growth
Innovative concepts of employment to change the structure of the modern economy
Minimum wage and related issues
Reduction in working time and time accounts
Employment policies versus labour market policies – how ill defined terms prejudice the economic narrative
Public sector economics
Innovative taxation regimes – case studies per specific tax (empirical focus from around the world)
Taxation and justice
Detailed essays on individual taxes and their development
External effects and public goods – Concepts for a well substantiated public sector
Commons and their role for a different economics
Monetary economics
The Euro as a model for regional integration in different parts of the world
Speculation and financial markets – how to tame it and how to make the financial market work for society
Regulation of financial markets including banks – current issues
Hierarchy of markets – How to subordinate the financial markets to the real economy
Day 2 Environmental Justice: Climate Change and Cultural Shifts
A Health, psychology and cultural shifts
Pyschology with top pyschiatrists ( will be posted shortly)
B Climate Change and Culture
( hosted by our partner The Green European Foundation)More information will be posted here this week.
C Indigenous perspectives from Sami people in the Arctic Sweden
Agneta Granstroem
HEALTH : Technology and Climate Change
Longstanding evidence of the links between the environment and health has led to a recognition of the need for sustainable development. This is equally true in low, middle and high income countries. A healthy population is essential for economic development. The poorest people on the planet tend to suffer most from the health effects from exposures to environmental hazards like air pollution and impure Walter. In addition to its toll on human suffering, illness carries a significant financial burden in the form of healthcare expenditures and lost productivity.
One option is that Public health and business, referring to health services and information are delivered or enhanced through the Internet and related technologies.
In a broader sense, the term eHealth characterizes not only a technical development, but also a state-of-mind, a way of thinking, an attitude, and a commitment for networking, global thinking, to improve healthcare locally, regionally, and worldwide by using information and communication technology.
EU delfinen eHealth as : the use of modern information and communication technologies to meet needs of citizens, patients, healthcare professionals, healthcare providers, as well as policy makers."
Presently, despite the availability of e-Health systems and services, they are not yet widely used in real-life medical or health situations.
Since at least the 1990s, a movement quoted as the "health democracy," has set out to establish new rights for patients, and changes current professional practices. "Health democracy" intends to reduce the disproportionate distribution of power in healthcare professional /patient relationships. In parallel, different innovations related to the irruption of E-health (social networks, web applications, and other devices) are currently modifying the practices, and thereby reconstructing the relationships between patients and professionals. In order to optimize this new added-value offered by E-health on patient engagement, many consequences must be taken into account.
Imagine a smartphone app that can predict worsening heart failure simply from the sound of a voice. Or a device that warns a patient that blood pressure or glucose level is dangerously low whilst walking down the street. How about a computer that can help a physician diagnose a medical complaint by combing through more than a million textbooks, medical journals, and other data within seconds? It is not science fiction and it offers huge potential. From digital medical records to big data and self-monitoring on smartphones, laptops, and other devices, e-health is dramatically changing healthcare and how both health professional and their patients deal with all kinds of medical conditions. The focus has to shift from acute illness to managing chronic condisions to give patients greater tools for prevention and self-management. We need healthy people and the citizen are at the heart of how we redesign this.
Climate change is one of today's most pressing global issues. Policies to guide mitigation and adaptation are needed to avoid the devastating impacts of climate change.
The health sector is a significant contributor to greenhouse gas emissions in developed countries, and its climate impact in low-income countries is growing steadily. The promising role of eHealth as an adaptation strategy to reduce societal vulnerability to climate change, and the link's between mitigation and adaptation.The topic of environmental eHealth has gained little attention to date, despite its potential to contribute to more sustainable and green health care. A growing number of local and global initiatives on 'green information and communication technology (ICT)' are now mentioning eHealth as a promising technology with the potential to reduce emission rates from ICT use. However, the embracing of eHealth is slow because of limitations in technological infrastructure, capacity and political will.
E Calculating the 2 tonnes of Carbon: Economy, Science and Lifestyle
Theory, Methodology and Policy environmental justice, climate and climate science and prepares our delegation to the COP24 in Poland later in the year. Calculating the fast ratchet down of our carbon usage and the implications.
Planning all our events in Katowice, and also all the world's focal points will be invited to come and consider this new methodology for achieving the Paris climate goals. The Institute has published a range of books on climate change and energy issues which have been used at the highest level at the United Nations Conferences. These are available to purchase at
Our new theory and ideas will be explored. These can be found on www.geiclimate.org
F Cultural Shift
Call for Papers: Networks for a Sustainable world (session title) by Hans Kåre Flø
Open Call for Papers about new forms of Network
This stream will deal with new forms of network in the economy and in human activity.
This will include an examination of the Platform economies such as Facebook
and also how the network structure is replacing the pyramid structure in succesful organisations and institutions.
The importance of networks is growing and networks appear to be crucial for creating the global processes needed for moving the global human society towards a state of long term ecological, social and economic balance which means transforming it into a sustainable one.
To organise a group of people to solve a common task we may choose a number of different organisational forms, basically hierarchical systems, or pyramids, with a powerful person at the top, markets, where goods, services or other entities of value are exchanged, democratic systems (e.g. people, parliament, government, administration) within a never-ending circular process and last, but not least, networks. Real processes mostly apply all these organisational forms in a dynamic mixture.
Two reasons why we believe the importance of networks is growing is digital technology with the internet which very powerfully supports networks off all kinds and that processes within digitally supported networks can happen with extreme speed.
The GEI family is home to a very large international network of persons and potentially of institutions. Within this session we want to develop our own understanding of networks and explore how a targeted use of understanding and competence of networks may help GEI to achieve its fundamental goals in an even better way. We therefore invite papers on the following topics:
Fundamental aspects on networks and network organisation
Specific examples of successful (or not successful) networks and network processes from which we can learn
Ideas on how conscious use of network organisation may bring GEI forward.
Day 3 Focuses on social justice and migration
A Using Oxford as a model for the positive effects of inward migration – are there any learnings that other areas can use to ensure migration is a similarly positive experience for them too? The refugee experience over time and generations – we continue our conferences and outputs- now in its third year of books, academic proceedings, videos on this subject.
B Trade and Brexit and its effects and the need to renegotiate over 700 treaties.
C Mental health and the need for sustainability
We are very lucky to be joined by Top global psychiatrists in the quest to understand how and why we humans are continuing to behave like lemmings and ready to jump over the cliff and destroy our habitat? what is the psychological methodology that makes us do that and can we change our mindset in time to stop the destruction of our habitat and all the other life on earth? This continues our work in this area over the last two years- including advising even the Chinese top diplomats about how we run these services in the UK. We launch our new chapter in our book on social justice just out.
D Women, gender and discrimination and Harrassment
Womens unequal, pay, priviledge, power
We continue our award winning work in this field and we have run 5 conferences on this subject and our book is used by governments around the world. We have provided training and expertise or materials to governments as diverse as the Chinese Polit Buro, Gambia, Sweden and the UK.
We consider how this fits with the current MeToo and other campaigns and womens empowerment.
Open Calls For Economics Paper: Instructions for Authors
Theme 1 Economics
Calculating the 2 tonnes of Carbon: Economy, Science and Lifestyle
The Reform of Economics: Theory, Methodology and Policy
Alternatives in Economics to mitigate Market Turmoil, People Displacement and Geo Political Instability.
Philosophies, Literatures and Methodologies of Change Making and Economics for success
Theme 2 Environmental Justice
Climate Change: 2 Tonnes of Carbon Lifestyles, Economy and Science
Cultural and psychological shift to a change in life style. Psychiatry. Nudge factors, behaviour change
Theme 3
Social Justice
Psychiatry, psychology and philosophy of change
Economic Vibrancy: Changing the Narrative of Migration
Examples of Regions, economies and cities which depend on migration for their excellence and leadership- eg London and Oxford and the Thames Valley as models for other areas.
Labour Economics, Corruption, Uberisation, Gigg Economy, Privatisation , Globalisation, PFI, Zero Hours Contracts, Precariat.
Paper Submission Instructions and Details
Submissions for the Academic Streams
We are accepting submissions for the academic streams for individual papers and sessions.
These can be theoretical, methodological, historical, empirical and policy oriented. We welcome all papers related to the themes of the conference and also papers addressing the interests and concerns of the academic researchers academic community and other professionals.
Paper Presentation Format
Papers must be presented in the following manner or they will not be accepted.
Papers must be presented in Georgia 11 point with 22 point chapter or paper headings.
Heading in the chapter to be in 14 point bold.
Format must be .doc .docx or .odt. No other formats will be accepted. No Pdfs will be accepted.
No footnotes are allowed.
We will not accept any abstracts as a submission.
Papers must be between 2000 -10,000 words all with references in Harvard Style. in alphabetical author order.
We will not accept any papers where more than half the references are from the internet.
Stream Theme
Please indicate which stream they are intended to be for
Structure
Title of the Paper
Authors of the paper- with all authors contact emails and phone numbers (will not be displayed but must be provided in the text itself.)
The Institution of the Authors
Then a Biography section of each author -4 lines long.
Then a short abstract 5 lines long summarizing the paper
Then repeat the paper title and purpose
Introduction – aims of the paper
Body of the Paper
Conclusion
References
Further instructions
No photos must appear unless you have taken them yourself and no diagrams unless you have created them.
Any suspected plagiarisation will result in the immediate removal of the work without any recourse or refund.
All papers must be accompanied a completed signed copy of our

Copyright Agreement and Consent Form

(which we will be posting here shortly)

containing consent to allow us hold your details form. If not received at the time the paper will not be processed.
Presentation
All papers to be presented must be accompanied by a powerpoint presentation (which must be submitted
2 working weeks before the conference), which has photos and is relevant to the same paper.
All presenters must be willing to chair at least one session at the conference.
The Academic and Scientific Committee Submission deadline is June 6th 2018
Initial submissions can be in the form of
Posters
Papers
Session ideas
Milestone Dates
Discounted Early Bird Registration Deadline is end of May 2018
Academic Session Streams Deadline up to June 1st 2018
Speaker session applications can be made up to June 6th 2018 and must be accompanied by an accepted paper and a powerpoint presentation.
Papers submissions continue till June 10th 2018
Late Booking Fees apply after June 10th 2018
Session suggestions and applications accepted until June 10th 2018
Poster Presentations are accepted until June 6th 2018
Powerpoint presentations must be submitted by June 10th 2018
General Registration Deadline is June 14th 2018
Please email greeneconomicsinstitute@yahoo.com to find out more about the conference.
More information will be posted here shortly. Please save the dates.
Submission of your papers
When your paper is ready please email us with a copy to
Please pay your conference registration fees by emailing us at info@geiconferences.org and we will be happy to discuss the fees and send you an invoice or you can do it directly via paypal on website www.geiconferences.org under Tickets and Registration Three Day Conference Tickets.
Visa
Anyone needing a visa support letter must apply immediately in writing to ensure we can allocate enough time. No refunds will be given if a visa application fails. Each author is responsible for their own visa issues.
Associated Partner Events in the same week 1 Researchers Seminar
(Booking up very fast, please email now to reserve a place)
Day15th June 2018GEIAcademy
IJGE Academic Journal
The Green Economist Members Magazine
2. Main Conference 13th Annual Conference3 Days16th 17th 18th June 2018GEI
GEIConferences
GEI Charitable Trust
GEF Green European Foundation - (more being posted here shortly)

Heterodox Economics Association
Psychiatrists
Erasmus Law School Members
3The Power of Good1 Day16th June 2018GEI
GEIConferences
GEIT
IJGE Academic Journal
4GEF Climate Change Conference
(Working towards COP24 Katowice Poland)
1 Day17th June 2018The Green European Foundation (GEF) and GEI5GEF Migration
Economies boosted by Migration (Changing the Narrative of Migration)
including
Oxford, London City, The Thames Valley, Rotterdam, Abuja Nigeria, Oslo as models
1 Day18th June 2018 Migration Day Hosted by The Green European Foundation (GEF ) (and more being posted here shortly)


(click above for programme)
(booking up fast, please email to reserve a place and ask for more details: info@geiacademy.org
3 Days 20th 21st 22nd June 2018 GEIAcademy
Registration and Conference Tickets
All presenters must pay the conference registration fees at the time of submission or their papers will not be accepted. No refunds will be given under any circumstances for conference fees as we have to pay costs and we don't get any refunds for those costs.
13th Annual Green Economics Institute Conference Tickets

or
Or email info@geiconferences.org to ask us to send you an invoice or give you details for a bank transfer. (We will be able to take credit and debit cards shortly too and eventbrite bookings, please email for details.)
Please email us today to discuss any speeches or papers you might want to provide.
The Green Economics Institute GEI Conferences. A Not for Profit Company Limited by Guarantee Registration No. 5258112 at Companies House, UK.
Previous Green Economics Institute Events and Activities
Conference Speaker List
(We are still taking speakers, and we are delighted to welcome more participants but please email as soon as possible to request a place as it is getting busy and we need to advise subjects etc and how to apply. Please email info@geiconferences.org to request a speaker slot and to discuss with us what is possible. )
Accomodation information (will be posted shortly- meanwhile here is last years.)
Oxford Guest Houses (2017)
Any queries or information you need please do not hesitate to ask.
07990590463 or 00 44 7990 590463
Updated 23nd April 2018