Pedal 4 Parks are proud to present the premiere of their eco-adventure documentary, cycling through the UK over sea and land!
About this event
Event Schedule:
19:00 - Doors open
19:00-19:30 - Drinks and chat
19:30-20:10 - Documentary screening
20:10-20:40 - Q&A with the adventurers and film crew
20:40-22:30 - Celebratory drinks in reserved area at the Hotel bar
22:30-??? - Drinks in Covent Garden / SoHo
14 Days South: Over Sea and Land is a short 30-minute documentary about five eco-adventurers cycling across the UK, with a twist - they will also be using waterbikes to perform two sea crossings!
The purpose of their journey was to meet with and interview numerous experts in the environmental space, to help the viewer understand what scalable solutions there are for regenerating and restoring our green spaces.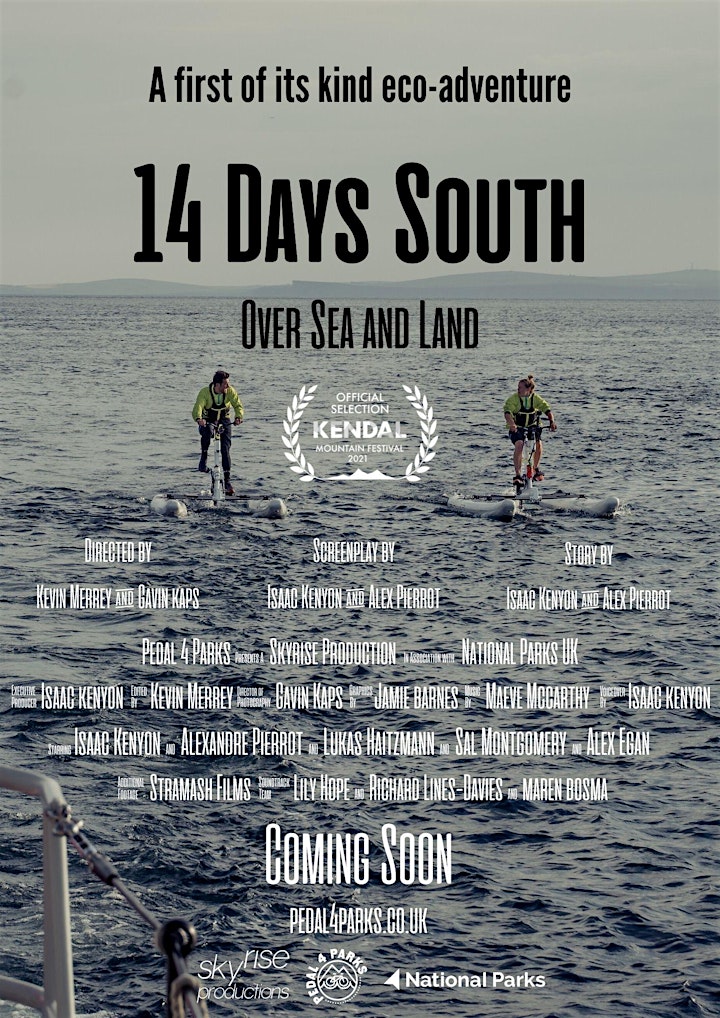 The event will be photographed and filmed. We'll be using these images in various forms of media including print and digital media formats such as on our social media accounts, website, posters, and marketing materials. If you don't want to be included, please email admin@pedal4parks.co.uk, or talk to Isaac Kenyon or Alex Pierrot at the event. We will then have a record of your decision and can ensure that you will not be included in any images.
*The tickets are non-refundable as they have been processed into the cost of the event. If you cannot make the premiere and someone can take your place please let us know as soon as possible...