Join us at the May Fair Hotel for the 14th Screen Nation Awards for what will be 'the Red Carpet Black British Showbiz event of the year!'
About this event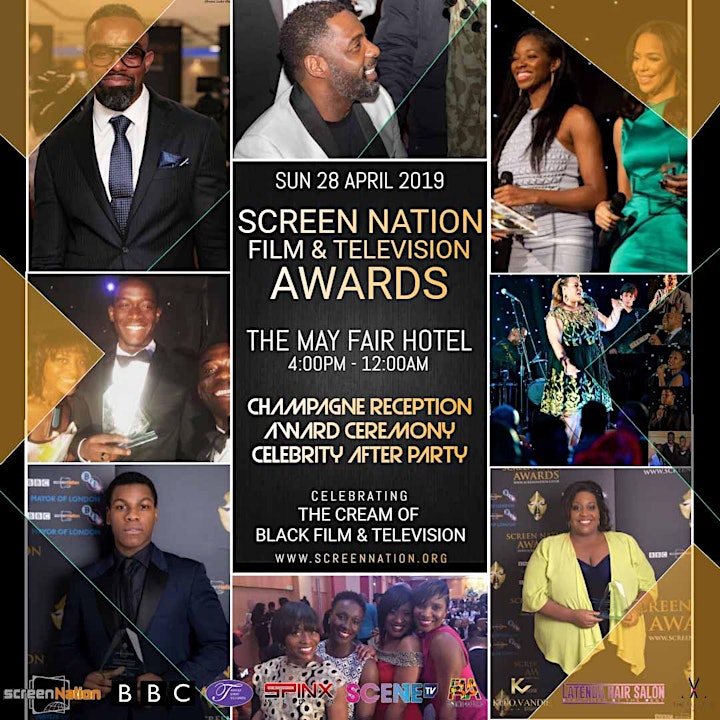 14TH SCREEN NATION FILM & TV AWARDS 2019
Taking place on Sunday 28th April with the Red Carpet set to be streamed on YouTube Live, the 14th annual Screen Nation Awards reception, ceremony and after show party will be held in the impressive Crystal Ballroom and Theatre of the world famous luxury hotel, The May Fair in central London's most high profile area.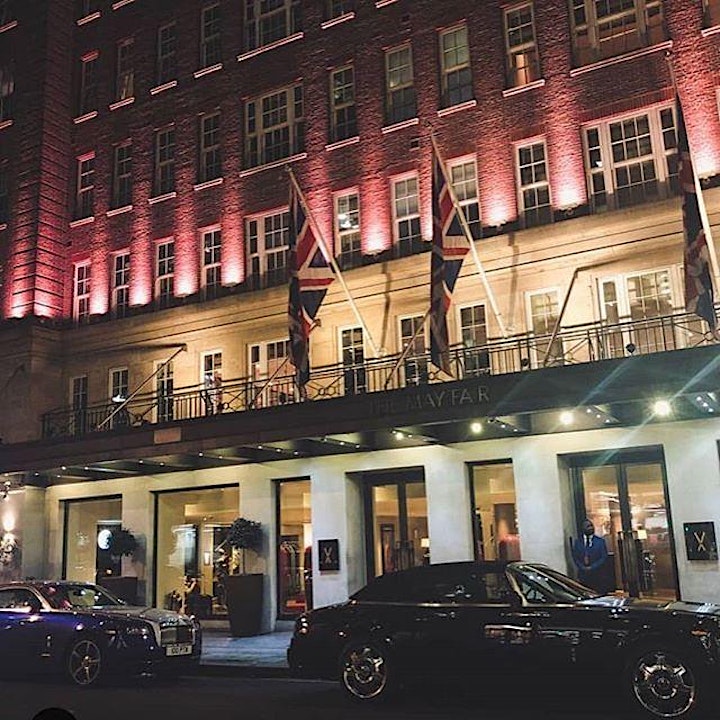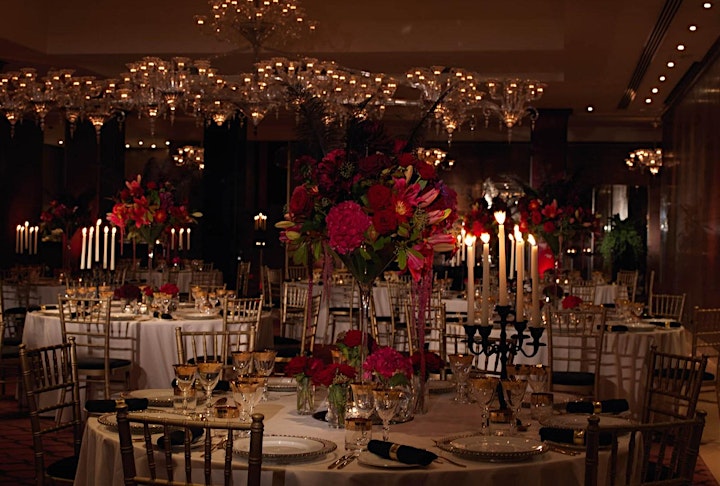 RED CARPET RECEPTION
Red Carpet Arrivals
Join us for an inspirational star-studded Reception and Art & Design Exhibition
Complimentary mouthwatering Canapes & Bowl Food | 4.00pm - 6.00pm
Complimentary welcome Prosecco / Lager / Soft Drinks | 4.00pm - 6.00pm
Chocolate Fountain - Frametastic Photobooth - Art & Design Exhibitors
++++++++++
CEREMONY
Glitzy Ceremony with entertainment from fresh new music artist
Awards Ceremony & Entertainment | 6.00pm - 8.00pm (VIP) Live in THEATRE
Awards Ceremony & Entertainment | 6.00-8.00pm (Classic) On Screen in BALLROOM
Full PAY Bar
++++++++++
AFTER PARTY
Screen Nation Awards After Party with live PA's
After Party - DJ Dave B + DJ China L'One + hot PA's | 8.00pm - 01.00am
Complimentary welcome Wine / Lager / Soft Drinks | 8.00pm - 10.30pm
Full PAY Bar
Chocolate Fountain - Photobooth - Art & Design Exhibitors
Music Policy: Soulful RnB, Afrobeat, Grime, Bashment, Rare Grooves, Classics
++++++++++
Join us for what will be 'the Red Carpet Black British Showbiz event of the year!'
Sizzle Reel https://www.youtube.com/watch?v=cXotUOuk07I&t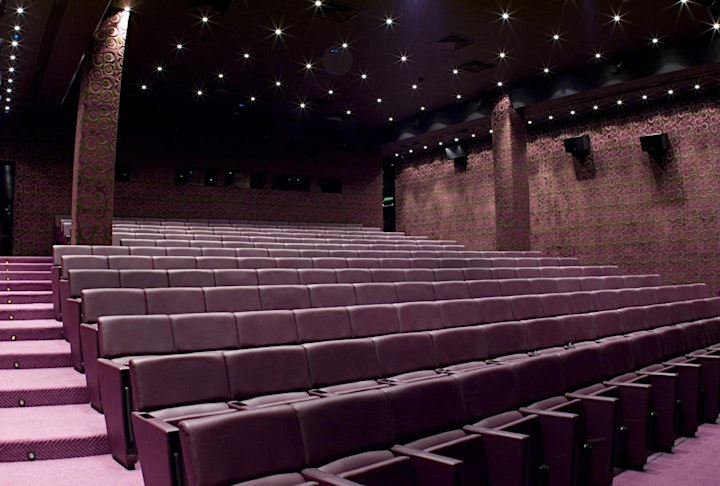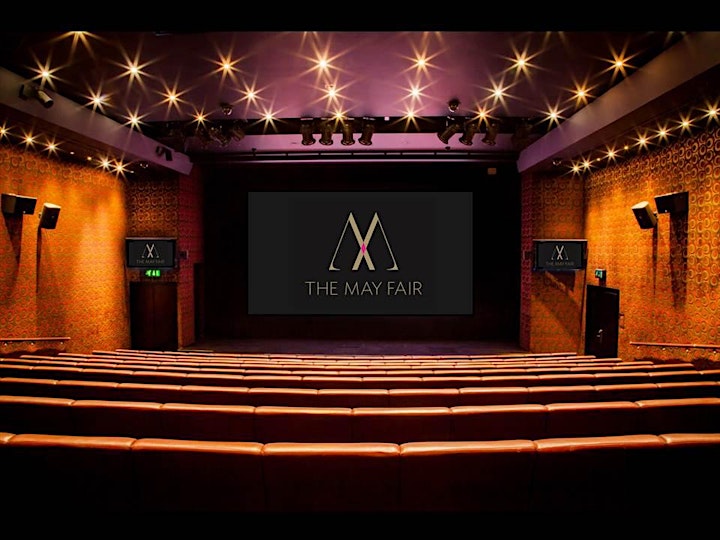 The dazzling show will be co-hosted by Kelechi Okafor the much in demand actor, director, dance innovator and social commentator and stunning curve model and presenter Aleesha Hansel who together will bring a fun energetic lighthearted touch to the nights proceedings.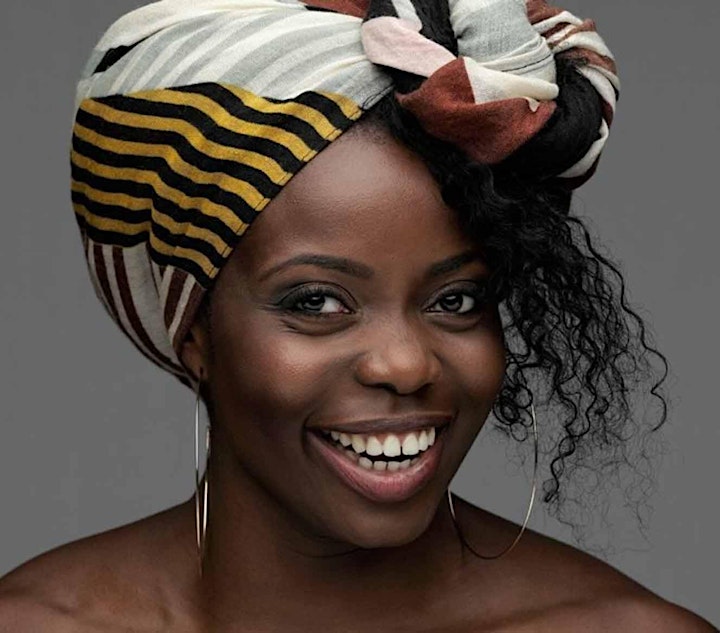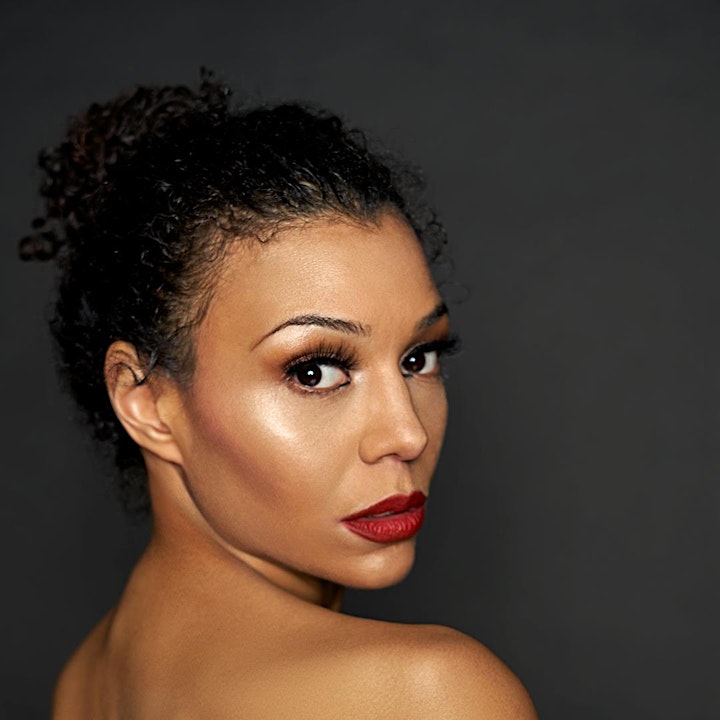 Our highest award honorees for 2019 are announced as Cleo Sylvestre, the veteran trailblazing star of TV , film and stage who is bestowed with the Edric Connor Trailblazer Award, with a posthumous Legacy Award honor to the great actor & opera singer Thomas Baptiste and a Classic TV Award presented to Empire Road, the first all black soap in its 40th anniversary year since it was last broadcast.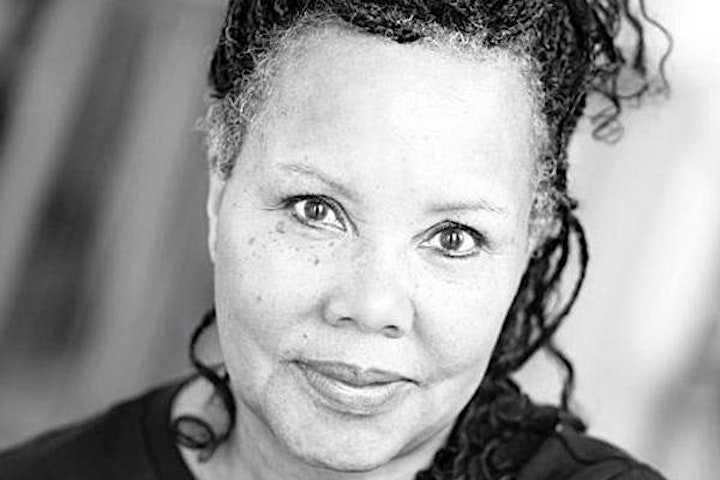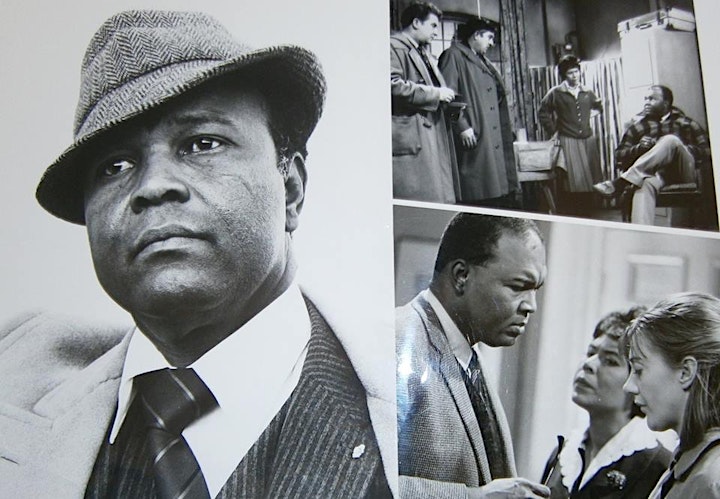 In the last year since the release of the groundbreaking Black Panther movie and the rise of young movie stars Daniel Kaluuya and Letitia Wright there is now a new found confidence in the black British film & TV sector. With more and more young talent featuring in high profile TV series and movies, the 2019 ceremony is once again guaranteed to feature the cream of the black British film & TV scene alongside established stars from the worlds of sport, music, fashion media and entertainment.
As usual sporting champions, music icons, top models, business leaders, entrepreneurs and a host of screen stars from home and abroad and internationally recognized star names will be among the many surprise guest presenters bringing added black glamour to the night.
- Come Join us and Celebrate with the Stars -
-----------------------------
DRESS CODE
Black Tie, Ballgowns, African Royalty Swagger
Glamorous / Funky / Stylish Evening Wear, Red Carpet Swagger Style
------------------------------
SOCIAL ACTION CAUSES
Black Cultural Archives #BackBCA https://www.bcadonate.org
Grenfell Tower Media Watch
Screen Nation Foundation
--------------------------------
INFO & UPDATES
www.screennation.org / 07741 281 650 (text only)
--------------------------------
PRESS ACCREDITATION
www.screennnation.org/press from April 1st
--------------------------------
PARTNERS
BBC | Tama Ra Event Designers | Spinx Media | Prussia Lane Prod | Scene TV | U Create PR & Events | Latenda Hair | Miss Caribbean UK | Fashion 4 Africa | Kojo Vandie | Massassi Boutique | Ferdosia | DJ Dave B | DJ China L'One | DJ Piper | The May Fair Hotel | Frametastic | Candy Candles Ltd | Global Style Services | FunDonor | Themis Creative | Trimmz | Mywhip (tbc) | and more
Child Friendly (minimum age 10 with guardian)