Elevating the Archive as a site of activism, resistance and decolonisation, we reflect on the 2020 vision and innovations of Walter Rodney.
About this Event
Using the notion of the archive as a resource to uncover and motivate activism, resistance, and as one of the tools to decolonise our shared heritage, our 2020 conference invites a range of voices, from across generations and disciplines. The conference day provides the chance for a mix of people to share ideas and identify the key facets for creating a vision and driving innovative thinking to shift the story of neo-colonisation, and to disrupt the traditional sites of power and heritage convention.
An Influencers' Keynote: Professor Patricia Daley
At the heart of the conference, Professor Patricia Daley, Professor of the Human Geography of Africa, Helen Morag Fellow and Tutor at Jesus College, Oxford will mark the occasion in her keynote presentation during which she will reflect on and relate the profoundly political and historical intersectionality of Africa's underdevelopment raised by Dr Walter Rodney.
A luminary and visionary figure, closely associated with the Huntleys, Rodney inspired radical thinking and political activism at grassroots; and whose works continues to challenge oppressive structures and elevates Black struggles across equitable platforms. Rodney's opening up on the theories about perceptions of Africa in his seminal academic work: How Europe Underdeveloped Africa (1972), proved to be groundbreaking in its depth and expanse in examining the complex patterns of subordination and impact that 500 years of eurocentric domination had on African nations and its peoples.
Doors open at 10am.
We are thankful for the generous support we have received from City of London/LMA, Museum of London, The Eccles Centre for American Studies at the British Library, Gunnersbury Park & Museum and comrades at the MayDay Rooms. We could not have staged the conference and event without the financial and in-kind support, the skills and help from the amazing team of FHALMA volunteers and the generosity of the speakers and contributors. Huge Appreciation and thanks.
Scroll down for more information and the programme schedule.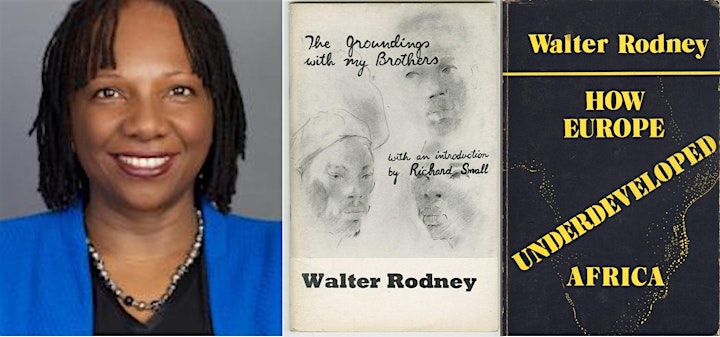 Conference agenda
10.00 Doors open
Registration, Sign up for Archive tours, Browse bookstalls, Networking
Morning session 10.30 – 12.15
10.30 Welcome and Introductions Chair, Juliet Alexander
FHALMA Partnerships & Projects
10.40 The Mollie Hunte Archive: Rebecca Adams, LMA
10.55 Dub London: Cedar Lewisohn, Museum of London
11.15 Intergenerational Oral History: Gunnersbury Youth Forum, Sharon Walters, Gunnersbury Park & Museum
11.35 Introducing Walter Rodney
FILM SCREENING | In the Sky's Wild Noise, a film by Lewanne Jones, Autonomedia
Break 12.15 pm – 13.50
Lunchtime Activities: Archive Tours, Films, Book Fair, Interviews
Delicious Caribbean buffet lunch is served
Please note that the 20 minute Archive Tours at repeat at 12.15 , 12.45 and 13.15
Afternoon session 13.50 – 16.45
14.00 Keynote Talk. Professor Patricia Daley, Jesus College, Oxford
15.00 Groundings: live archives and roundtable discussions
16.00 Perspectives Today: Guest speaker Lowkey
16.30 Closing Remarks, Eric Huntley, Bogle-L'Ouverture Publications co- founder and activist; Beverley Mason, Chief Executive, FHALMA
16.45 Conference Ends
Radical voices of new generations:
2020 marks 40 years since Dr Walter Rodney, a renowned Guyanese scholar activist, was brutally assassinated for his political views (1980). Our intergenerational, collaborative Groundings sessions and Roundtables offer access to several key texts, papers and records, from the Huntley archives at London Metropolitan Archives, serving up rich content, and stimulating conversations to add to an increasing knowledge, and an understanding of the important work of decolonisation and the struggle to make significant progress in these realms.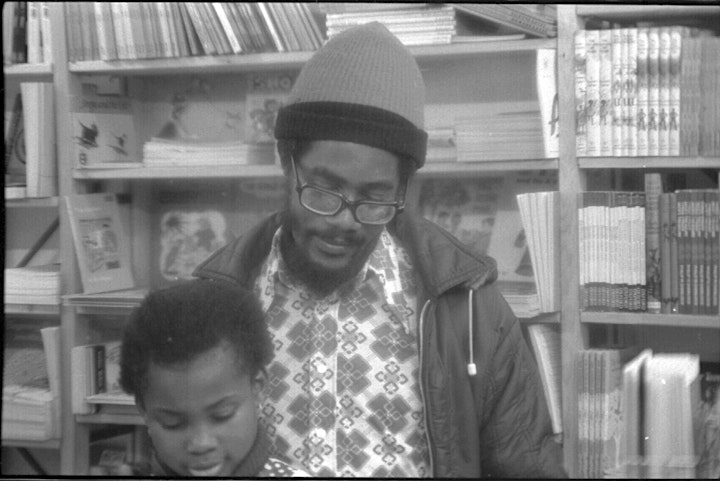 This year's annual conference is the culmination of a year-long series of 50th anniversary celebrations, that marked the founding of Bogle-L'Ouverture Publications in 1969: please email us here for further announcements about contributors and the programme line up.
During the conference, FHALMA will talk about the Jessica Huntley Memorial Fund, established to support young people's educational progression. There will be the chance to get behind the scenes at LMA and view seminal archive documents in the Archive Tours which take place in the morning.
All images from the Huntley Archives at London Metropolitan Archives: Ref: LMA 4463 series.
Walter Rodney Archive Tour
Sign up for a 20-25 minute Archive Tour which will give you a behind the scenes look and a small display of original rare archive materials, books that pertain to Walter Rodney's campaigns and Bogle-L'Ouverture Publications. This is held in the Conservation Dept. The tour runs three times over the lunch break 12.15, 12.45 and 13.15, but spaces are limited. Book your free ticket at the 1st floor desk from 10am onwards.