Description
Are you 16-24, not in employment, education or training? Want to improve your skills?

If the answer is yes, then our free Job Shop programme is perfect for you!
In just 3 weeks you will earn an Employability qualification, develop a professional CV, prepare for interviews, participate in employer workshops and apply for live job vacancies.

You even earn £60 for 100% attendance*

On completion, CT Skills can support you with Apprenticeships, further education, employment or Traineeships.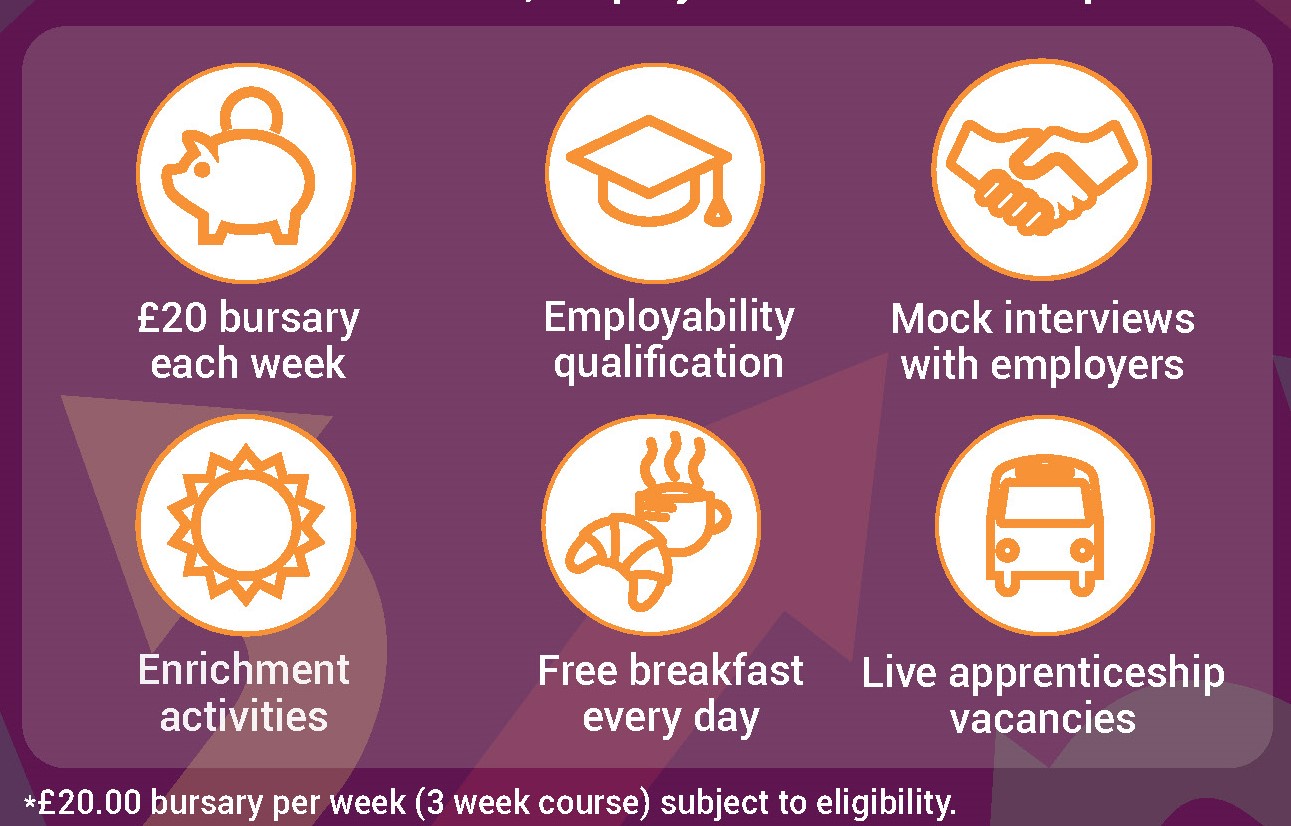 There are a number of benefits included in this three-week employability course:
£60 bursary per learner

Funded Employability qualification

Mock interviews with real employers

Enrichment activities

Free breakfast every day

Meet our expert career advisors to discuss live apprenticeship vacancies


If you are interested in the above opportunity- attend our Open Day on Monday 30th October.
*£20 given at the end of each week for duration of the 3 week training programme. Subject to 100% attendance on a weekly basis.