Description
Naomi Smith is a fourth year student of Textiles at Edinburgh College of Art and has come forward to host a Textile based workshop and exhibition at the Edinburgh College of Art as part of the 16 Days of Action against Gender-based Violence campaign (Edinburgh Chapter).
The workshop will involve open discussion about gender-based violence and the celebration of womanhood. Naomi will be demonstrating collage and basic hand embroidery on printed fabrics with an aim to get everyone involved in the process. There will also be other students displaying work from other disciplines around the art school.
Address:
Textiles Studio, ECA Hunter Building,
74 Lauriston Place, Edinburgh EH3 9DF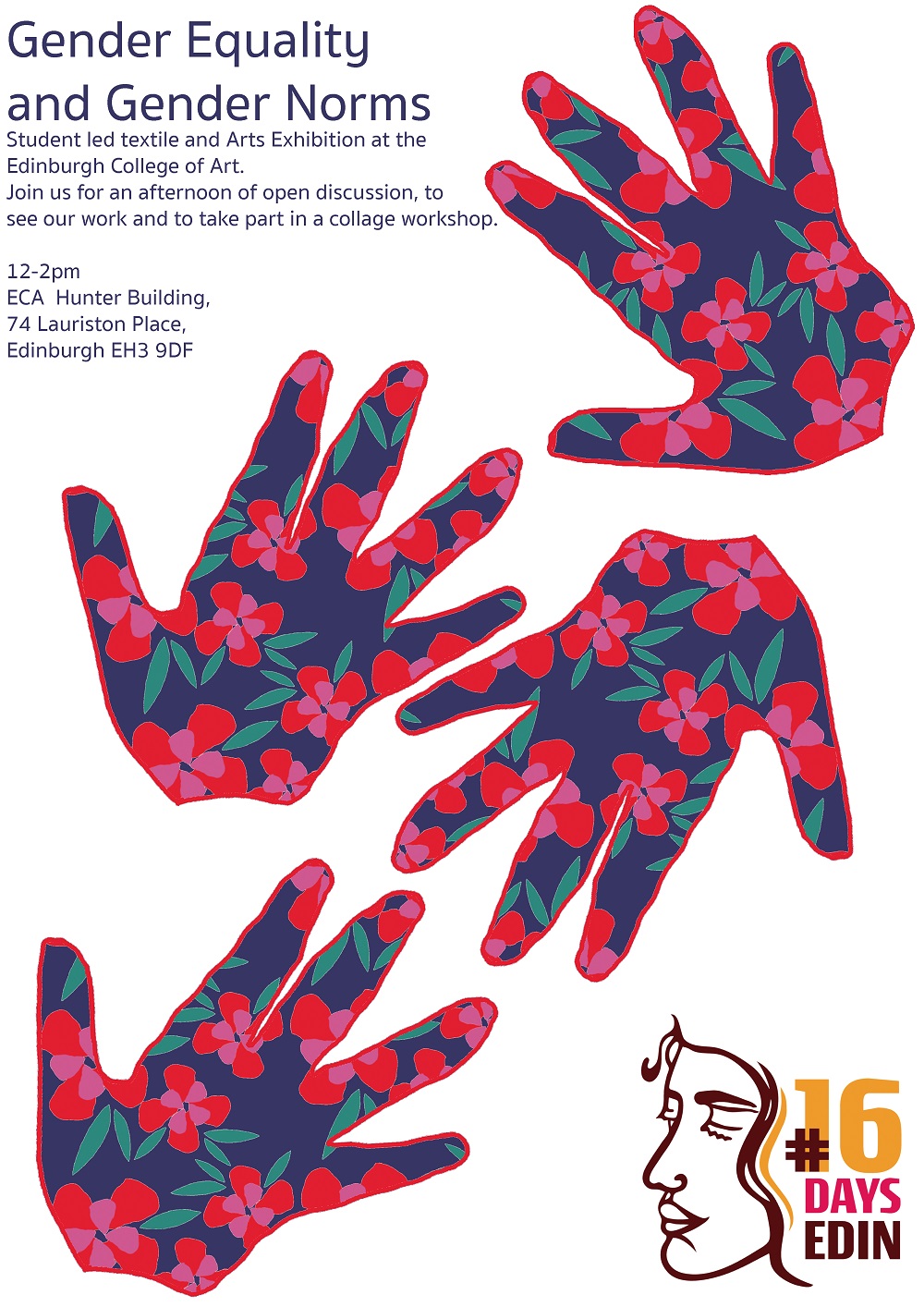 -----------------------------------------------------------------------
We are the Edinburgh chapter of the United Nation's annual 16 days of action against gender-based violence (November 25 - December 10). But more than that, this is where women from around the world share their experiences, opinions, talent, and knowledge.
Importantly, not only women's voices will be featured. Also spotlighted are the voices of men and organisations that ally with women in the fight against gender inequality and gender-based violence.

To learn more about and engage with these women and allies, please explore our website at http://16days.org.uk/