Event Information
Location
The Gherkin
312 Slade Lane
Levenshulme
M19 2BY
United Kingdom
Refund policy
Contact the organiser to request a refund.
Eventbrite's fee is nonrefundable.
Gherkin Cinema night's presents 'Drive my Car'
About this event
Gherkin cinema nights is back and for this month we'll be playing the critically acclaimed 'Drive my Car.'
As always, I'll be playing two short films beforehand, plus this time, I'll play a music video by local artist 'Werkha' that I shot and edited.
Trailers below.
DRIVE MY CAR:
Directed by Ryûsuke Hamaguchi
Two years after his wife's unexpected death, Yusuke Kafuku, a renowned stage actor and director, receives an offer to direct a production of Uncle Vanya at a theater festival in Hiroshima. There, he meets Misaki Watari, a taciturn young woman assigned by the festival to chauffeur him in his beloved red Saab 900.
As the production's premiere approaches, tensions mount amongst the cast and crew, not least between Yusuke and Koji Takatsuki, a handsome TV star who shares an unwelcome connection to Yusuke's late wife. Forced to confront painful truths raised from his past, Yusuke begins -- with the help of his driver -- to face the haunting mysteries his wife left behind.
Adapted from Haruki Murakami's short story, Ryusuke Hamaguchi's Drive My Car is a haunting road movie traveling a path of love, loss, acceptance, and peace. Winner of three prizes at the 2021 Cannes Film Festival, including Best Screenplay.
We will then show two short films
'LOST CONNECTIONS'.
Director by ANDY BURNS
An echo of our own contemporary experiences, Lost Connections is a new archive-based film which gives us hope for the future by connecting with the past.
Comprising over a century of remarkable footage and voices, the film responds to the last 18 months when many of us were forced to stop, to reflect, to question and to re-assess what is most important.
The next is
'MISTER SUNSHINE'.
Director: Eldon Booth
Never in a thousand years did Larry Woods believe he'd become a shoeshine man. In the 1980s, the flamboyant businessman was "made", a chauffeur-driven millionaire whose extravagant exploits even made tabloid fodder. A chance encounter with a shopkeeper would become the pivotal moment which led Larry from a lifestyle of wealthy self-indulgence to becoming an ambassador of goodwill and cheer.
And an added bonus this time.
Music video by local artist 'WERKHA', filmed and edit by myself.
'BEAUTY AND THE BLOC'
'Cross Fell… was formerly called Fiend's Fell, from evil Spirits which are said in former times to have haunted the Top of this Mountain; and continued their Haunts and Nocturnal Vagaries upon it, until St. Austin, as is said, erected a Cross and built an Altar upon it, whereon he offered the Holy Eucharist, by which he countercharm'd those Hellish Fiends, and broke their Haunts'
All money raised will be split between 'Andy's Men Club' & 'Diabetes UK'
https://andysmanclub.co.uk/
https://www.diabetes.org.uk/
There will be food & snacks on sale.
I'm really looking forward to the evening and I hope to see you down there.
Ryan x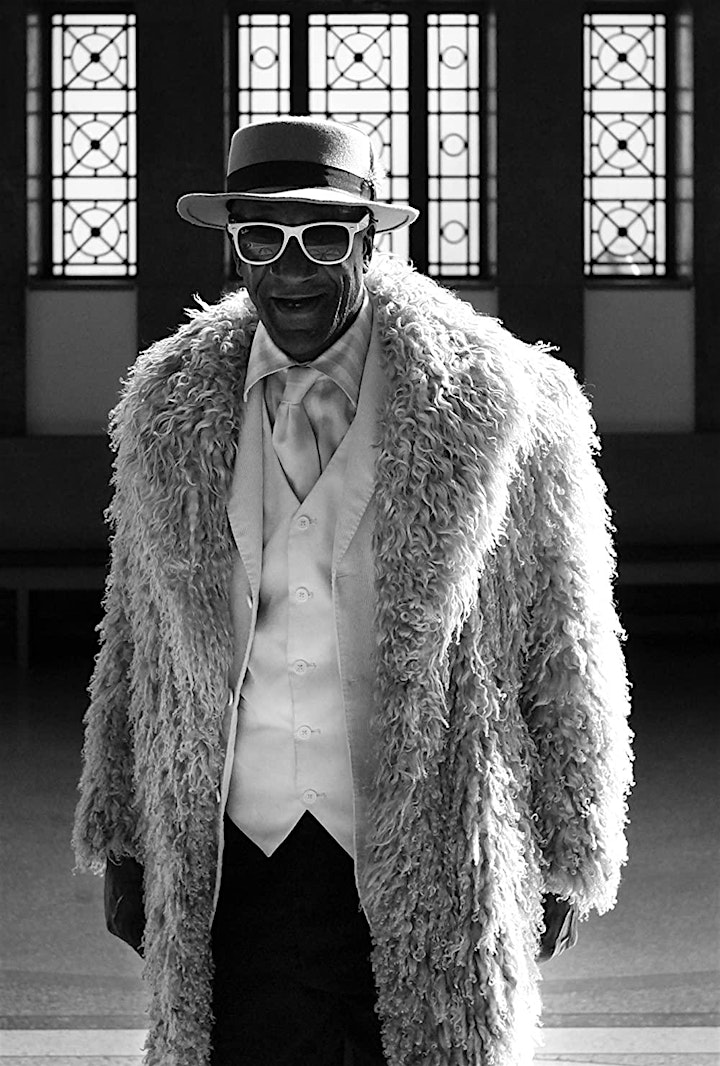 Location
The Gherkin
312 Slade Lane
Levenshulme
M19 2BY
United Kingdom
Refund policy
Contact the organiser to request a refund.
Eventbrite's fee is nonrefundable.