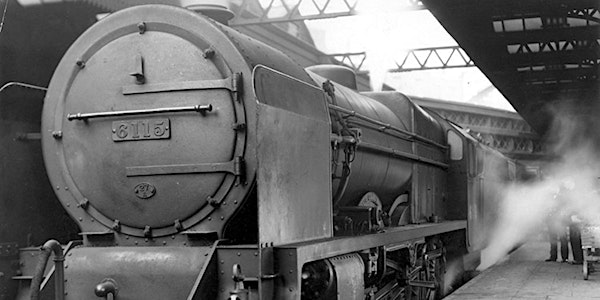 16mm Film Screening and Discussion: 80 Years of Night Mail and The Way to t...
Location
International Anthony Burgess Foundation
3 Cambridge Street
Manchester
M1 5BY
United Kingdom
Description
'This is the night mail crossing the border / Bringing the cheque and the postal order ...'
A double feature of avant-garde modernist documentary cinema.
Produced by the GPO Film Unit and released in 1936, Night Mail (25 mins) is one of the finest examples of early British documentary cinema. Using experimental sound, visuals and narrative, it documents the nightly journey of the postal steam train which ran between London and Glasgow during the early twentieth century. Featuring poetry by W.H. Auden and music by Benjamin Britten, the film explores ideas of work, communication, regional identity and the role of the train as an icon of modernity.
The Way to the Sea (9 mins) was released in the same year, by the Strand Film Company. Another collaboration between Auden and Britten, the film invites viewers on a journey along the London to Portsmouth railway, and tells the story of its recent electrification. Through juxtaposition and montage, it explores our relationship with the English coast, a place that is both the quintessential carefree holiday destination, and a site for war and invasion. The film celebrates modernity in British design and technological innovation.
To celebrate the 80th anniversary of Night Mail and The Way to the Sea, join us for a rare screening of both films in their entirety on 16mm film, accompanied by a talk and Q&A with Dr Scott Anthony, author of the definitive BFI Modern Classics book on Night Mail.