Service Design Scotland's regular Distanced Gatherings, held every third Thursday of the month.
About this event
A people centred NHS?
How do we design a better experience of healthcare?
This special Gathering is being curated by Rod Mountain - an ear, nose and throat surgeon who operates at Ninewells Hospital in Dundee. Rod was made a V&A Dundee Design Champion for his energetic role in furthering design in healthcare and he is an Associate of Open Change.
Rod retires from his NHS practice this summer (although not from his activities as a design champion!) and as a celebration of his work, we invited him to set the theme and discussion questions, together with bringing along his own guests who represent the next generation of NHS design champions.
As part of this Gathering, Rod will be in conversation with Dr Alyson Walker, consultant paediatric anaesthetist at Glasgow's Royal Hospital for Children, and service design evangelist in the NHS.
You don't have to work in service design and living in Scotland is optional.
This is open to anyone. Participants come from all sectors - local government, business, the third sector, consultancy, education, NHS, housing, Scottish Government, finance and others. Many are from Scotland, but we have others joining us from Europe, Asia and The Americas.
If you've attended before you'll know our one hour event is fast paced, with one-to-one and small group discussions, plus a guest slot and an opportunity to 'shout out' events you're holding, help you need or opportunities you can offer.
You can find outputs from all previous sessions here.
Join facilitators Lorri Smyth, Barbara Mertlova and Mike Press.
Check out #SDSGather on Twitter to find out more or visit https://www.openchange.co.uk/sdsgather/
About Rod Mountain
Photograph: The Times newspaper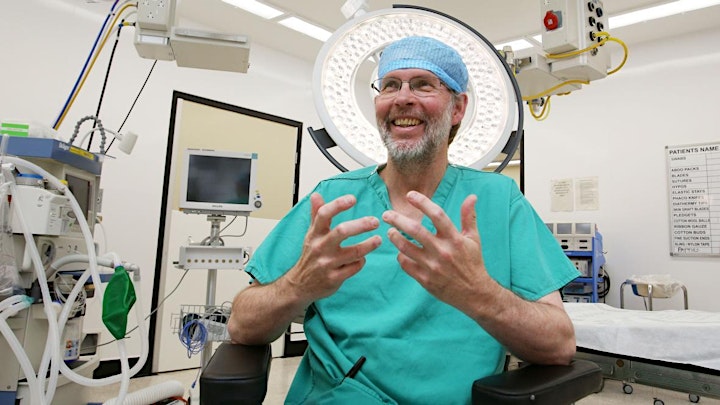 Organiser of 17 June Distanced Gathering (vol 29)