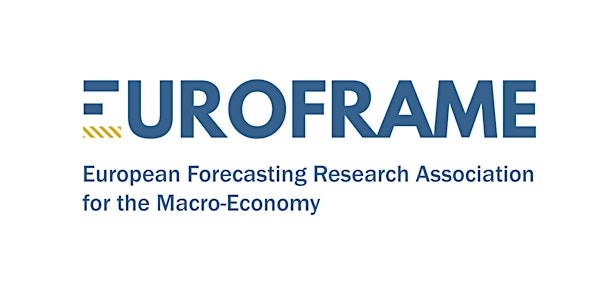 17th EUROFRAME conference on economic policy issues in the European Union
Climate change: economic implications, tools and challenges for policy-makers in Europe
About this event
The EUROFRAME group of research institutes (CASE, CPB, DIW, ESRI, ETLA, IfW, NIESR, OFCE, PROMETEIA, WIFO) will hold its seventeenth annual Conference on Economic Policy Issues in the European Union online on 17-18 June 2021. The aim of this conference is to bring together academics, and policy-oriented economists by providing a forum for debate on economic policy issues relevant in the European context.
The 17th Conference will focus on the challenges posed by climate change. Public opinion has changed and European policy-makers, businesses and the financial sector have started to recognise the importance of climate change and biodiversity on the lives of people and the economy. Climate action must stand at the core of long-term growth and infrastructure planning. How do policy-makers ensure that the costs and benefits of climate action are shared equitably at a time when multilateral frameworks have come under threat? Will strains posed by the Covid-19 crisis interrupt progress on climate action?
Keynote Speakers
Professor Sir Partha Dasgupta, Faculty of Economics, University of Cambridge
Professor Rick van der Ploeg, Department of Economics, University of Oxford
The full programme can be viewed here.
If you have any queries, please email events@niesr.ac.uk
NIESR acknowledges support from MMF in the organization of this event.