Join us as we hear from Martin Murphy on the Power of Collaboration
About this event
The BEC 1883 Club invites you to it's monthly1883 Club event where this month's guest is Leadership & Team Performance Coach Martin Murphy.
For decades, business strategists have defined their fundamental challenge as finding and maintaining a competitive advantage that will secure its market share.
But in the fast-paced world we live in now, competitive advantage in the traditional sense is transient at best.
Having and maintaining great relationships with good people is considered to be key to success. In this new business environment, relationships are critical both between people and between organisations. Entrepreneurs that develop the best connections and are skilled at collaborating effectively, may be more likely to succeed.
Leadership and team performance coach, Martin Murphy explains why collaboration is our evolutionary advantage and looks at examples of how this is playing out in the world of business today.
The live steam of the first part of this event will be free to access for anyone that signs up for this event. However, the Q&A section and networking will only be available to 1883 Club members.
To access the member only part of this event and all the other benefits of the 1883 Club - check out 1883 Club today here.
BEC 1883 Club
Birmingham Enterprise Community is proud to present the 1883 Club. This is your opportunity to officially become a part of our community of entrepreneurs and changemakers and by doing so unlock some fantastic opportunities that will support both your personal development and the growth of your business. 1883 Club membership is full of a whole range of benefits including a packed calendar of regular events to help you develop as a entrepreneur, build your network and access a great range of opportunities. Check out 1883 Club today here.
About Martin Murphy
Martin, a former Special Forces soldier, has a rich reservoir of experiences to draw upon and is skilled in training design, facilitation and coaching across diverse sectors including digital, healthcare, educational, financial, security, military intelligence, national and international governments.
These days Martin focuses his skills on helping entrepreneurs, executives and managers evolve into effective leaders and groups into agile, creative and enterprising teams. He designs and facilitates retreats in the countryside, coaches internationally and designs bespoke in-house and outdoor learning experiences for clients. Martin is currently working on his next book. When he's not working, he can usually be found in the hills and countryside often surrounded by horses with his family and Labrador Mac.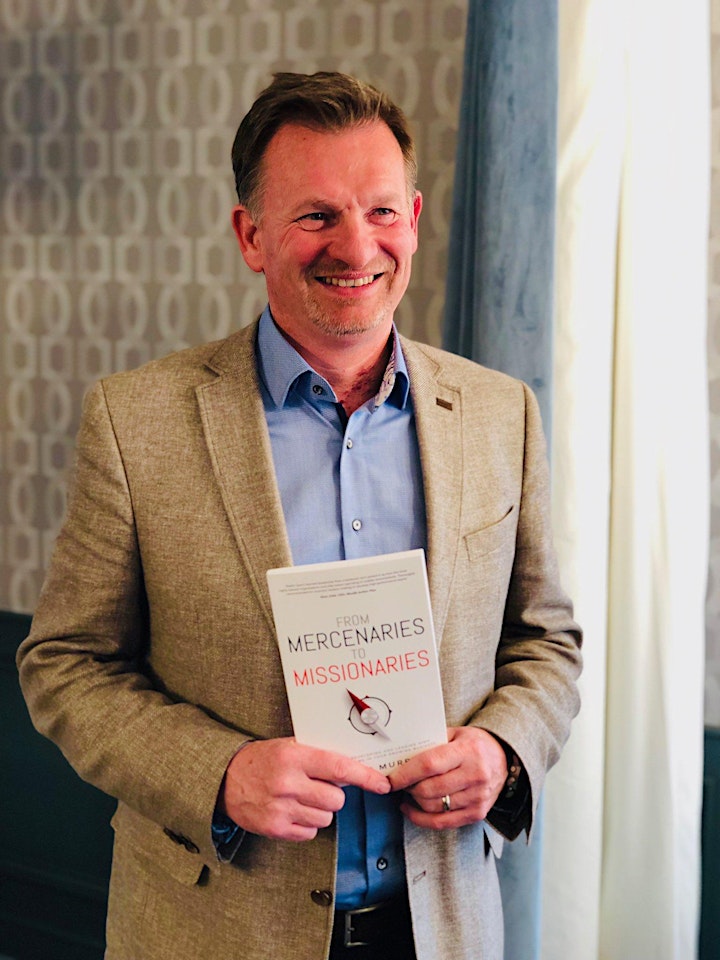 Organiser of 1883 Club Meets Martin Murphy: The Power of Collaboration
Birmingham Enterprise Community (BEC) is an emerging entrepreneur centred revolution creating a community of change-makers right across the Midlands by bring people from different backgrounds and experiences together to work on innovative ideas and build things that can change the world.
BEC is the home of the Midlands based accelerator 'FORWARD', a 6 month comprehensive programme of support for early stage ventures designed to help them develop the resources, skills and mindset to move towards rapid growth.