Learn how to make a 18th century Corset for Film/Stage or high Fashion
About this event
This Introduction into corsetry masterclass will show you step by step how to create a stunning 18th century corset in your size . This unique corset making skill can be used for the Stage /Film or for Evening & Bridal Wear.
Join this intensive 2day corsetry masterclass to make 18th century stays
You will learn how to create a corset , using the provided patterns and adapt to your own measurements. Get sewing advice and help from one of the leading corset experts for Film & High-Fashion.
OUTLINE:
- get expert advice how to sew 18th century stays
-what fabrics to choose for professional corset making
-what boning works best
-what extra tools will be needed
-what eyelets to use & how to insert
-what stitches to use
-how to insert the boning into corset
-binding the tabs
- how to lace your stays
+so much more
the Lmc masterclasses are run in very small groups to give full attention to each student and all specialist materials , sewing machines and tools will be provided in the classroom.
What you will need to join :
* you need to have previous sewing experience to get most out of this workshop *
Outline of this Masterclass:
SATURDAY
-Introduction :
explore how corsets were made in the past with a rare collection of antique foundation garments in the classroom
- overview of materials that will work best for professional corsetry results
-choose from a variety of specialist corset fabrics and materials to cut your own unique corset
-start sewing your corset
SUNDAY
- continue sewing your corset
-learn how attach corset boning : learn about different types of corset boning & what type will work best for Fashion or Stage
-how to finish the tabs on your stays
-how to add eyelets or hook & eyes to your corset/bodice
-how to lace your corset
-how to wear your corset
-adding decorations to your corset
-finish your corset
-Students will receive hand outs throughout this workshop and keep the pattern to create more stays in their own time.
Got any questions & like to find out more? Then please get in touch @Lmclasses
PLEASE NOTE:
* you need to have previous sewing experience to get most out of this workshop *
We are sure you will love this workshop and to keep everyone happy and safe we are following government guidelines and all students will be requested to wear a mask in the classroom, each student will receive their own mask , hand sanitizers etc and there will be plenty of space within the classroom for each student to keep distance . All classes are deliberately small with a maximum of 5 students only.
REFUNDS:
Classes are non refundable.
However , if you can not attend a class - let us know asap in advance and we will do our very best to transfer you to the next available session instead.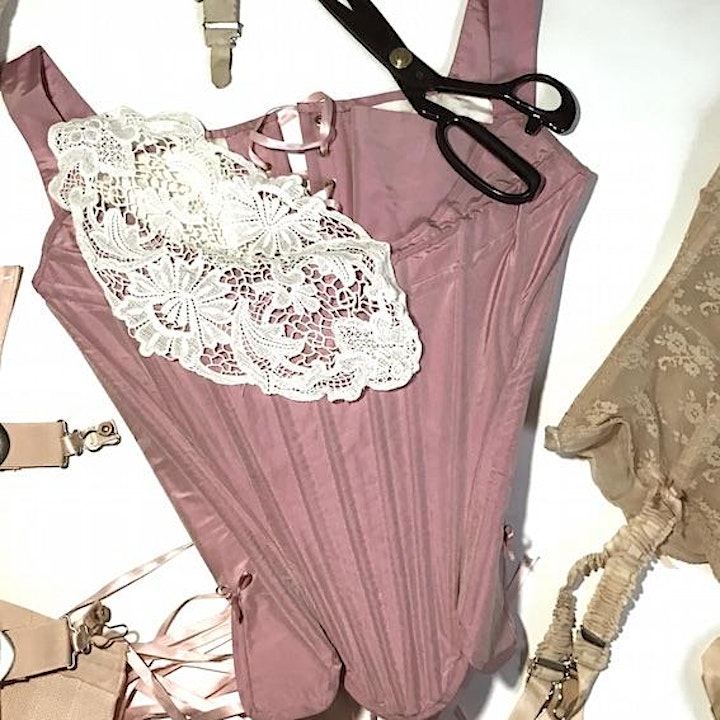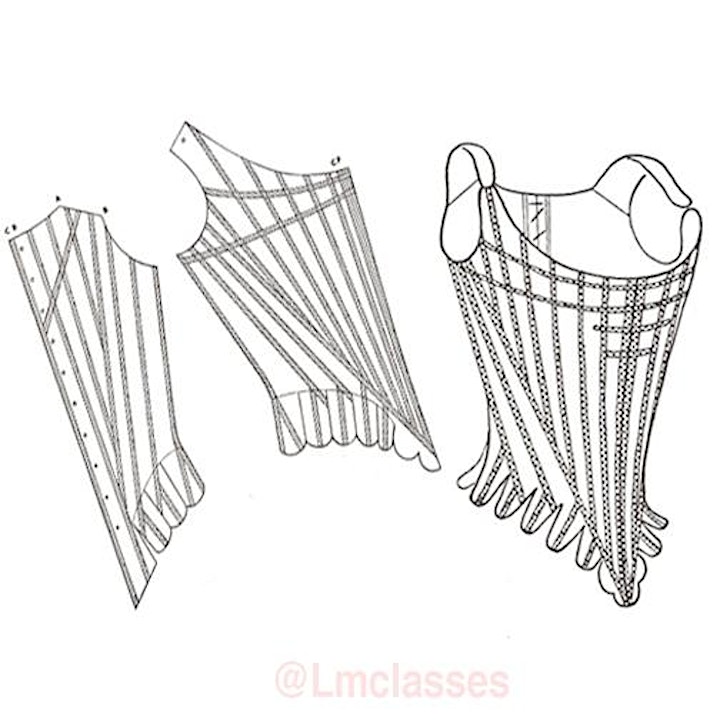 Organiser of 18th Century Corset Sewing Masterclass-London Studio-