Description
OFFSHORE CHINA 2019
OC2019 continually served as an unparalleled platform to connect global offshore E&P decision makers and leaders under one roof to explore the cooperation opportunities in China, Southeast Asia and key regions in Brazil, West Africa, Mexico Gulf, etc under the theme of "Boosting E&P via Technical Innovation and Operation Optimization".
During two days, Comprising of top-level conference plus boutique exhibition in most advance tech City- Shenzhen, OC2019 is an ideal place for global oil and gas players to share insights, do business development as well as showcasing latest technologies.
The organizing committee committed to bring global energy governmental bodies, IOCs, NOCs, Engineering EPCs, Shipyards & Fabricators, Advanced offshore tech solution providers, banks and financial leasing companies, law firms and consultancies.
Boosting E&P via Technical Innovation and Operation Optimization
Share insights, do business and showcase latest technologies

Updating Projects in South China Sea: Liu Hua and Lingshui Oilfields
Marginal Oilfields Development: Selecting the Best Offshore EOR Method
Unmanned Platforms R&D + Application
Digitalization - Smart Yards and Platforms
Gas Hydrate: The Way to Commercialization HPHT Drilling
Subsea Production Tech Evolution
Upcoming Floating Production Projects in China, Brazil & ASEAN
Vital Figures of OC2019
880+ Oil and Gas Attendees
70 Exhibitors
35 Presenters
12 Technical Sessions
11 IOCs & NOCs & Global Oil and Gas Regulators
8 Sessions for Networking
1 Grand Awards Ceremony
1 VIP Gala Dinner + Cocktail Reception Party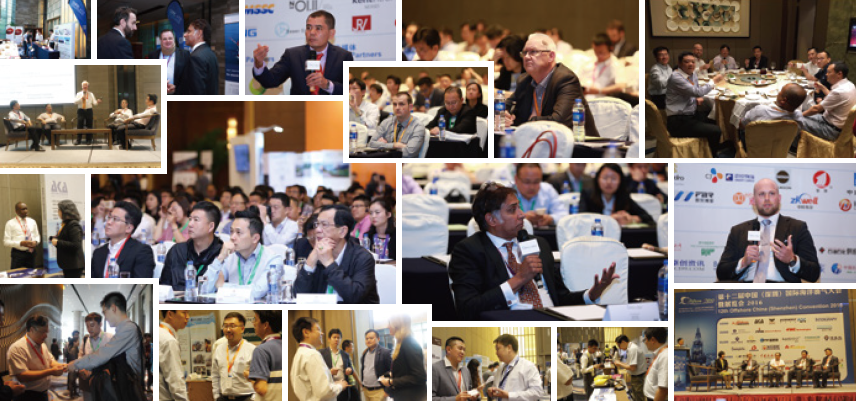 May 23rd, 2019 Day One - Main Stream
Morning
Upstream Oil and Gas Exploration and Production Trends in the South
China Sea and APAC
Technology Breakthrough and Commercial Application Prospects of
Natural Gas Hydrate
Boost Offshore E&P: Good News for International Contractors and
Equipment?
Digitalization Transformation
Afternoon
National Block Exploration and Development- Country Session - China, Malaysia, Thailand, Angola, Brazil, Nigeria, Mozambique and etc.
Marginal Oil Fields: Selected BEST EOR
Unmanned Platform: Key to Ensure Operational and Energy Security
Decommissioning and HSE: Projects Demands and Advanced
Technology Application
May 24th, 2019 Day Two - Sub-forum
Drilling + Subsea Technology + Decommissioning Sub-forum
Drilling & Rigs Development: The Latest Drilling & Rigs & Well Control
Technology & Demand Forecast & Advanced Technology Application
(High Temperature & High-Pressure Oil Field)
Subsea Production System: Advanced Subsea Technology Showcase + ROVs
Commercialization Of Natural Gas Hydrate: China's Deepwater Technology And Global Industry Chain Collaboration Technology
FPSO&FLNG&FSRU Sub-forum
FPSO Asia Pacific and Emerging Market Demand and Outlook + Latest Mooring Technology, FLNG & FSRU Future Application Outlook.
China Offshore Industry Goes for Outbound Investment: Prospects for Emerging Markets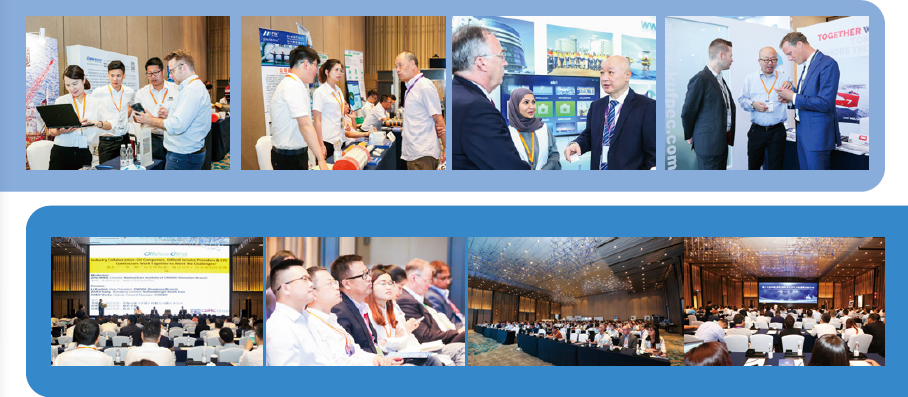 Previous Reviews
This event was a very good platform to exchange ideas within the E&P industry.We especially focused on cooperation with leading international players and advanced technological vendors. Wish to attend the event next year! ------- Pertamina
It was a great platform for exchanging fresh ideas and keep up with the most advanced industry technologies ------Aker Solutions
This year's event contents were rich and useful for us to learn more about offshore E&P activities in China. The well-organized networking session enables us to fully interact with IOCs and NOCs. ------Schlumberger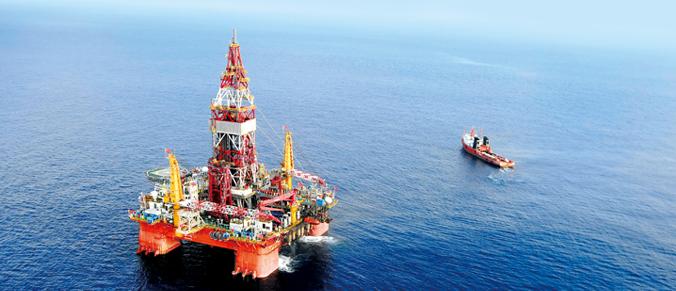 Welcome to Offshore China (Shenzhen) Convention & Exhibition 2019!
Official website: http://www.cdmc.org.cn/2019/oc/indexen.html
For more Information please contact:
Sabrina
+86 21 6840 7631*8131
+86 166 2115 4812
sabrinach@cdmc.org.cn