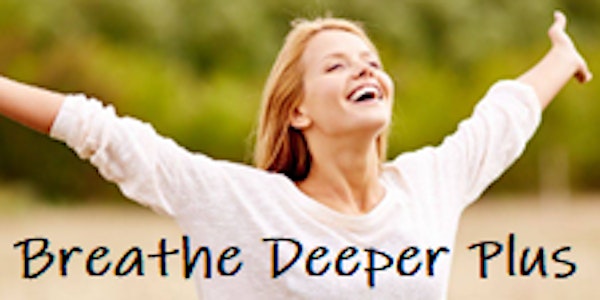 Breathe Deeper Plus Online & In Person - Breathe for healing & empowerment
Event Information
Location
BA3 3JW
Lower Whitelands
Radstock
BA3 3JW
United Kingdom
We will use the Conscious Connected Breath for an extended period, as a powerful healing modality to build energy & integrate the past.
About this event
❤ Deborah will facilitate and guide you on a Breathwork journey using the Conscious Connected Breath to gently, yet powerfully build creative energy and inhabit yourself more deeply. Build creative energy in the body, surrender to what is, and meet and integrate old held patterns and beliefs. The Breathe Deeper sessions Plus are an intimate gathering with approx 8-12 participants max.
This is a long sustained "Breathe" for a deep dive into beingness.
These sessions are part of the breath equation that can support you to come back to the natural breath, breath by breath by breath as you learn to let go of old patterns held in the body and breath. In these current times of great uncertainty we have never needed this more.
The Plus element will be different each time - often we will work with other kinds of breath, embodiment and neural exercises to grow safety and connection in the body. Sometimes there will be a forgiveness practice or working with limiting believes and Sacred Truths. Deborah normally feels into what life is calling for in the run up to the session and the theme is normally announced in the Newsletter.
The sessions will involve an introduction to the breathing practice for those who haven't experienced it before, you will then lie down in a relaxed position (although the breathwork can be experienced sitting for those who prefer).
There will be a chance to share any intentions or personal reflections at the beginning, either with the whole group or in smaller break out groups (depending on the size of the whole group).
You will then enjoy up to an hour of conscious connected breathing, to gently build energy, meet and integrate old patterns, and to simply receive the nourishment of breath. The breathwork journey using the Conscious Connected Breath for healing and empowerment, to allow the body/mind to build energy, and integrate old materials, so that our breathing apparatus frees up from old held patterns. This practice can be profoundly spiritual for many, and it takes on a journey to meet ourselves, whether it be the inner child who needs support, or our higher self. It can allow us to feel surging energy in our bodies, that can been deeply nourishing
At the end of the Breath journey, there will be a rest period to integrate and restore, after which you are also welcome to share anything about your breath journey that feels important to mark.
In all her sessions Deborah guides participants to find the right choice of breath to support the experience they wish for. Nose vs mouth breathing, longer exhalation, for example can affect the intensity of the experience, and we can work to create a more relaxing or a more energising "breathe".
"I laid down and made myself comfortable. Deborah guided us on how to breathe. Music was playing in the background and soon enough I found myself on a wave of energy and tingling sensations in my hands and lower arms. When it was time to stop the Breathwork, I didn't want the sensations to go. Afterwards I felt relaxed, calm and energised. Who would of thought breathing can make you feel so good!" Teresa
"I wanted to say thank you, every time I have a Breathwork session with you I seem to break through a bad pattern, I felt so much more at peace with myself and I am a more loving mum, not an irritable person" M.E. Bristol
Every journey with the breath is different, it's about you meeting you, and for many it's also about connecting with the divine, life, the unified field, creativity, God, Allah (whatever your personal choice of words might be). It's about taking deep personal responsibility to be the creator in your own life, in flow with life. Every breathe opens up your potential for healing and empowerment and supports you to inhabit yourself more fully, and to meet and integrate (welcome into wholeness) ❤
This is a hybrid event with both Zoom and In Person attendees so you can choose the VENUE, which is either:
- on line via ZOOM
OR
- In Person at Deborah's Radstock Studio (BA3 3JW - Near Bath, UK). The Studio has space inside and outside on a deck - which can be covered if it's raining or very hot , also there's some space on the lawn by the pond. In person attendees are welcome to stay on for 30 mins for tea and snacks (including raw chocolates). Contact Deborah for up to date Covid requirements, (these will be sent in your booking confirmation)
PAYMENT IS BY DONATION, to make this work accessible to all who wish to access it. It's a beautiful thing that those who can afford to pay are supporting those who currently don't have the resources. Suggested donation for a 2 1/2 hour session is up to £30 in person, and up to £25 on Zoom(cancellations can be made and refunded in full up to 48 hours before the session, please contact Deborah at deborahjmaddison@gmail.com to request your refund.
ATTENDANCE INFORMATION
Zoom - Your Zoom link will be sent in your confirmation e-mail
BRING
Water bottle, mat, blanket, pillow and if you like more cushioning than a yoga mat, a thick blanket/sheepskin/sleeping bag to lie on, or you can sit in a relaxed position in a chair. If you have asthma welcome to attend but have your inhaler handy.
In Person - The studio has mats, blankets and pillows, however you are also welcome to bring your own. Those attending in person may wish to read the "Health, Care, Safety & Covid" guidelines for the Healing Space Studio.
* IMPORTANT - WORKING WITH THE CONSCIOUS CONNECTED BREATH for Extended Periods of time IS NOT APPROPRIATE FOR EVERYONE in a group setting, PLEASE READ BEFORE BOOKING :
The online event page has a link "IMPORTANT INFORMATION TO READ - Precautions & What to Expect" you can also read this HERE, please do so before booking onto this session. Please contact Deborah if you have any concerns. Deborah, will be sending you a disclaimer prior to attending to make sure that you have read and understood this information (this only needs to be completed once, not for any future sessions you attend). Those working with this kind of the breath with Deborah for the first time will not be able to enter the Zoom session without having returned the disclaimer . Booking onto this session, means that you agree to the following:
I am aware that the Conscious Connected Breath is a powerful healing modality. I am aware this it is my responsibility to look after my own physical, emotional and mental wellbeing and that Deborah Maddison takes no responsibility for injury I may sustain as a result of participating in this session. I take full responsibility for my processing after the session and will communicate with Deborah if anything should arise that I don't feel comfortable with so that she can support and advise me.
One to one sessions may be recommended for those needing more support than is possible in group settings.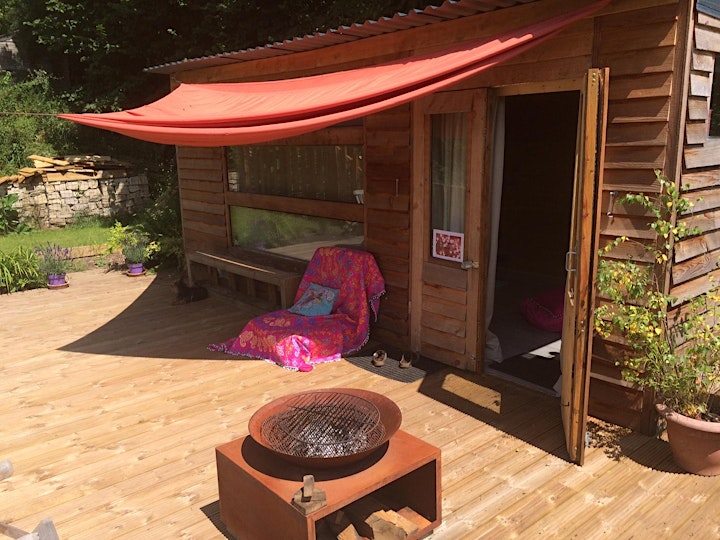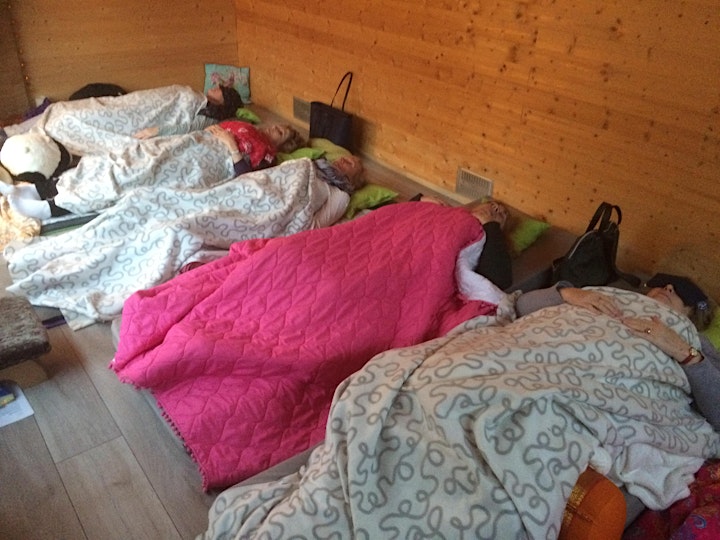 Location
BA3 3JW
Lower Whitelands
Radstock
BA3 3JW
United Kingdom