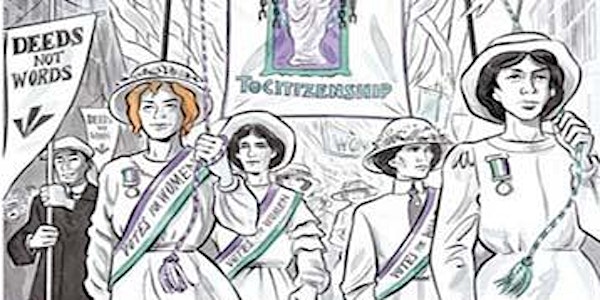 1918-2018: 100 Years of the Women's Vote in Britain: How Far Have We Come?
Location
London South Bank University
100-116 London Road
London
SE1 6LN
United Kingdom
Refund policy
Refunds up to 7 days before event
Description
2018 marks the centenary of the women's vote in Britain. In contrast to the many historical events taking place around the country to celebrate 100 years of the women's vote, this event will take a more contemporary approach reflecting back on how winning political citizenship has impacted on women's lives in a number of key areas namely: work, politics & activism, criminal justice, STEM, migration & agency and academia.
The conference will feature six panels on these themes with a range of speakers including academics, activists and professional experts. Our invited speakers include: Baljit Ubhey, Director of Prosecution Policy and Inclusion, Crown Prosecution Service, Professor Sarah Childs, Birkbeck, UCL, Gita Saghal, executive director of the Centre for Secular Space, an honorary associate of the National Secular Society, Southhall Black Sisters, Professor Ann Phoenix, UCL and Barbara Lindsay, Advisor on Career Development, Race, Equality and Diversity.
Our keynote speaker is Sam Smethers, CEO of The Fawcett Society, the UK's leading charity campaigning for gender equality. Our conference ends with a Roundtable Session featuring a number of guests, including Professor Louise Ryan, University of Sheffield and Professor Shan Wareing, Pro-VC, LSBU, offering a personal reflection on how far women have come since winning the vote in 1918. The day's events include lunch and an evening reception along with a performance by Dr Naomi Paxton, Vote100, and short film screenings.
We will be providing a free fully staffed crèche (depending on demand) for attendees with childcare responsibilities. This will be hosted by The Relief Group on the day. If you will be bringing your children, fill in the questions when you are purchasing your ticket so The Relief Group can send the appropriate amount few staff.
This event will appeal to academics, students and the general public who want to spend the day exploring how political citizenship matters to women, who are curious to find out more about gender equality issues over the past one hundred years and who would like the opportunity to engage in discussion and debate around female activism and female experiences in a friendly and informal environment.

For all students and guests unwaged, please contact us and we will supply you with promo code.

Organised by Caitríona Beaumont/Clara Eroukhmanoff/Shaminder Takhar|LSBU School of Law and Social Sciences Gender and Sexualities Research Group|Centre for Social Justice and Global Responsibility.
Please see the programme for the 1918-2018 100 Years of the Women's Vote in Britain by clicking the link.