Welcome to the launch of the 19th Oxford Human Rights Festival
About this event
Join us for a celebratory evening as we launch our online exhibition and interactive tours around Oxford that include a walking tour, 'Memory Lab' and the 'Sorry Tree'. Meet the team that bought the festival together and find out how to use our interactive tools. We also have a talk/Q & A about the Rohingya refugees photography competition 2020 by founder of the competition Shafiur Rahman, Journalist and Documentary Maker. The winning photos will be part of our online exhibition. Shafiur takes us on a journey through photographs to help us understand the challenges and inspirations of everyday life during the pandemic.
6.30pm - Welcome from the Director of the Centre of Development and Emergency Practice(CENDEP) followed by short presentations on the curation of the exhibition and festival events. This will be varied and inspiring.
7.00pm - Talk and Q & A by founder of the Rohingya refugees photography competition, Shafiur Rahman, Journalist and Documentary Maker.
Shafiur Rahman is based in the UK and is an award-winning documentary maker. His interests are human rights, labour rights, trafficking and the environment. His Rohingya films have been featured on CNN and BBC. In the last four years, he has been working on Myanmar and Rohingya related journalism.
Instagram: https://instagram.com/RohingyaPhotography
Facebook: https://facebook.com/RohingyaPhoto
Zine: https://zine.doshsabba.com
Twitter: https://twitter.com/shafiur
7.45pm - Close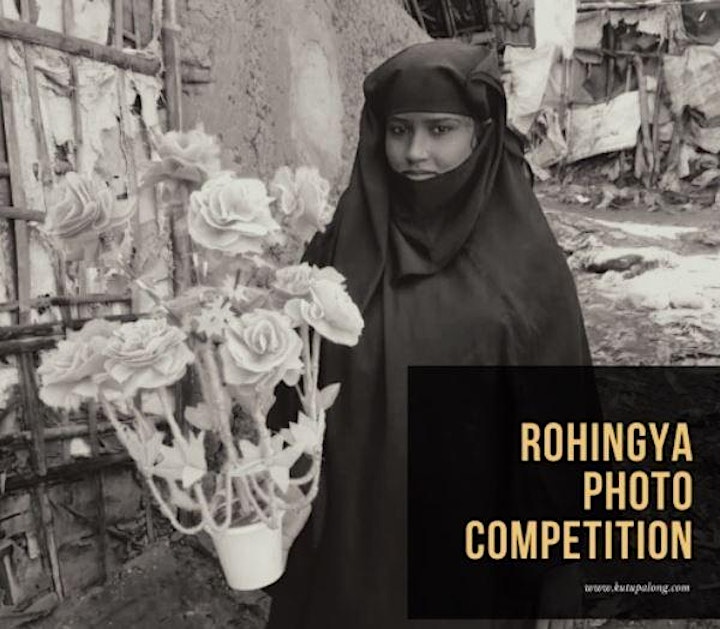 Event Notice: This event will be recorded on Zoom and published on our social media and YouTube channel after the event. If you attend you have the option of turning off your camera.
Event organiser: This event has been organised by the Oxford Human Rights Festival; Planning Committee; Centre of Development and Emergency Practice (CENDEP) at Oxford Brookes University.
When you sign up: When registering with Eventbrite to book tickets please read Eventbrite's T&Cs and privacy policy carefully about whether or not to subscribe to any additional Eventbrite marketing, please be aware that they are an external company and their privacy policy will be different to the one of Oxford Brookes University.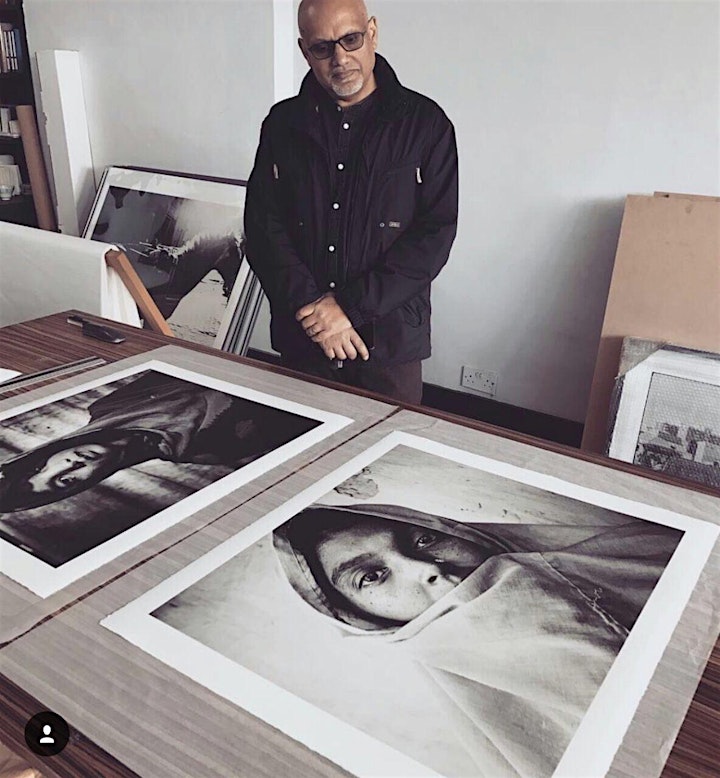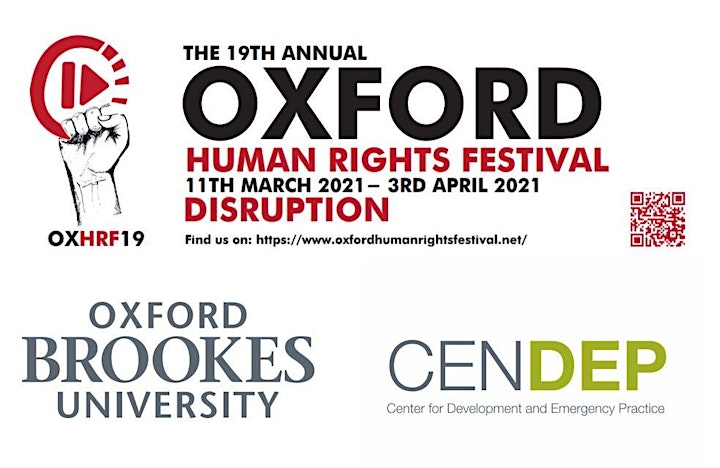 Organiser of 19th Oxford Human Rights Festival Exhibition & Festival Launch
Raising Awareness of Human Rights through the Arts
FOUNDED in 2003 by MA students on the Development and Emergency Practice programme
which is run by the Centre of Development and Emergency Practice (CENDEP) based within
the school of Architecture.  
OUR AIM is to raise awareness of human rights issues through informative films,
performances, talks, workshops, and exhibitions.
THE FESTIVAL IS CURATED AND LED by students and the organising committee
which is open to all undergraduates and postgraduates across the university including
Film Studies, Business & Marketing and International Relations.
FESTIVAL THEMES have included IDENTITY, HOME and ACTIVISM and we have
explored what these mean in terms of gender, sexuality, race, ability, class, wealth,
religious beliefs, forced migration, homelessness, nationality and much more. 
PAST EVENTS  2017 Ken Loach opened the OXHRF with a screening of his highly
acclaimed film I, Daniel Blake. 2016 Ziauddin Yousafzai, father of equal education
activist Malala Yousafzai, spoke at our screening of their film He Named Me Malala.
WE WELCOME sponsorship and collaborations.
Film, music, performance and arts are all part of our expressions.