1st Cambridge Information and Intellectual Property Meeting
Description
With its focus on 'end-to-end technology innovation' the 1st Cambridge Information & Intellectual Property Meeting offers delegates the opportunity to learn and to discuss the various elements of using information to build successful IP strategies.

---
Programme includes;
Frugal Innovation - Jaideep Prabhu - Cambridge University, Judge Business School
IP for Technology start ups - Stuart Raynor, J A Kemp
Keeping the Commercialisation Window Open - Jane List, Extract Information
Patent Box Uncovered - Rachel Hodge, (HMRC, Leicester Incentives & Reliefs Unit)
Establishing Freedom to Operate - Stuart Newbold, Patent Search & Information Management Ltd (PSIM)
Common Misconceptions of Interpreting Patent Data - Peter Evans, GB IPO
Collaboration Dos and Don'ts from the Perspective of MRC Technology - Pauline Stasiak, MRC Technology
IP Analytics: Prepare for Collaborative Opportunities - Nigel Swycher, Aistemos
Full programme to download and print here;
http://www.extractinfo.info/events/c-i-i-p-mhttp://www.extractinfo.info/c-i-i-p-m/-2016/programme
---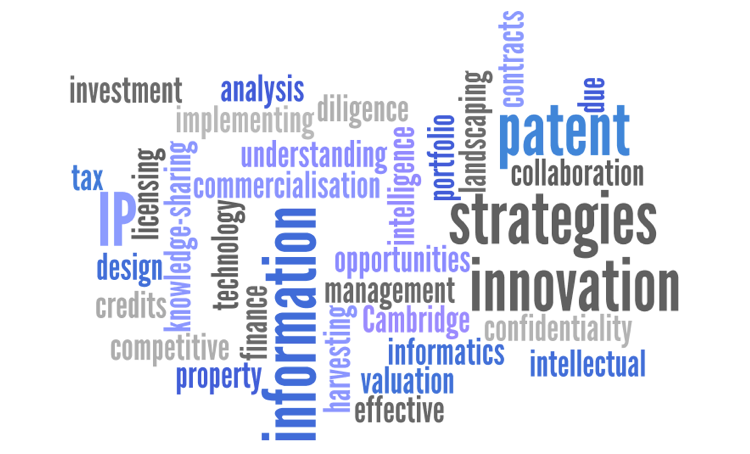 ---
Knowledge-sharing .....
This meeting offers an opportunity to learn through case study examples and input from experts who are rarely together in one place. The event should be of interest to new CEOs, and R&D management of technology companies, IP managers, investors, university technology transfer groups, IP analysts, patent agents, technology scouts, and all those with an interest in technology commercialisation in its broadest sense.

---
Exhibits;

J A KEMP
AISTEMOS
MINESOFT / PATBASE
EXTRACT INFORMATION
UK INTELLECTUAL PROPERTY OFFICE
CHEMICAL ABSTRACTS SERVICE - (CAS) / STN
PATENT SEARCH & INFORMATION MANAGEMENT - (PSIM)

---
Join us .....
for an afternoon of talks and discussions, with plenty of time for networking, and refreshments through out and at the end. Also featuring a select exhibition where you can meet IP practitioners and information service providers.



Further details can be found here;
http://www.extractinfo.info/events/c-i-i-p-m-2016/

---
---
To Book your place press REGISTER at the top of this page.
(Cost includes VAT @ 20%)
---
---



Driving ? - Parking information can be found here;

http://www.extractinfo.info/events/c-i-i-p-m-2016/location/