Description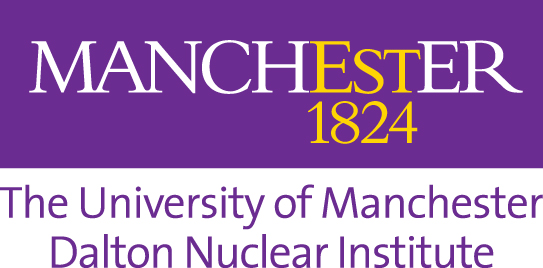 DCF has begun to form a series of communities aiming to develop a conversation about how we can best serve all of our users and stakeholders. Although our model is flexible, there are currently 4 broad themes – Materials, Chemistry, Health/Bio and Environment – each acting as a focus for a community group.
We will be hosting our first annual stakeholder meeting on Tuesday 11 June at Westlakes Science Park. Working with our champions, we are planning 4 plenary talks followed by 4 parallel sessions/workshops, one for each community (Chemistry, Environment, Health/Bio, Materials). We encourage all of our past, present and future users and stakeholders to attend to find out what DCF can do for you.
09:00-10:00 Minibus transport from Penrith station
09:30-10:15 Arrival, registration & networking - Samuel Lindow Building
10:15-10:30 Intro from Fred Currell, DCF Director - Samuel Lindow Building
10:30-11:00 Health Talk - Fred Currell, University of Manchester - Samuel Lindow Building
11:00-11:30 Chemistry Talk - Helen Steele, Sellafield Ltd - Samuel Lindow Building
11:30-11:45 Refreshments & networking
11:45-12:15 Environment Talk, Simon Norris, Radioactive Waste Management (RWM) - Samuel Lindow Building
12:15-12:45 Materials Talk, Aidan Cole-Baker, Wood plc - Samuel Lindow Building
12:45-13:15 Lunch break - Samuel Lindow Building
13:15-13:30 Time available to walk to next session
13:30-15:45 Chemistry and Health/Bio Workshop - Dalton Cumbrian Facility
13:30-15:45 Materials and Environment Workshop - Samuel Lindow Building Room 106
15:45-17:00 Minibus transport to Penrith station
FAQs
What are my transport/parking options for getting to and from the event?
We are planning to arrange a minibus from Penrith railway station to Westlakes Science Park for people travelling by train. The minibus will leave Penrith railway station at 9.00am. Please indicate during your Eventbrite registration if you require the minibus service. Our recommendation is to take the 07:26 train from Manchester Piccadilly (or 07:30 from Manchester Oxford Road) which arrives into Penrith at 08:54, leaving a few minutes to get off the train and locate the minibus.
If you intend to drive to Westlakes Science Park, use post code CA24 3JZ. The map below indicates where each building is located.
All parking at Westlakes Science Park is free and each building has its own car park - see the map of the Park below (open in new tab for greater detail) or visit https://discoverbec.com/westlakes/: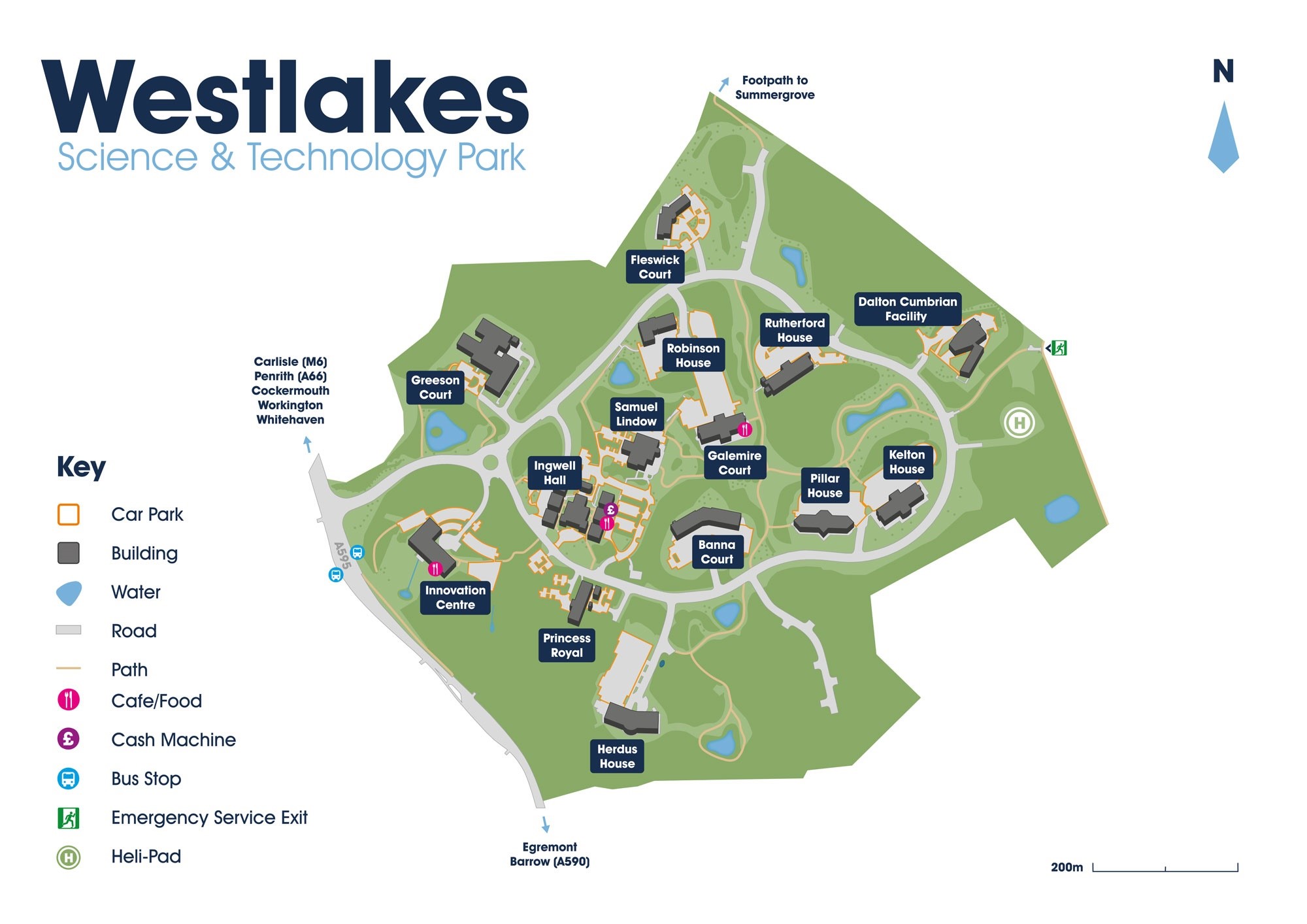 Accommodation Options
Summergrove Halls is within walking distance of Westlakes Science Park: https://www.summergrovehalls.co.uk/
Other nearby hotels include:
The Chase Hotel in Whitehaven https://www.chasewhitehaven.co.uk/
Ennerdale Country House Hotel in Cleator http://www.bespokehotels.com/ennerdalehotel
Georgian House Hotel in Whitehaven http://www.georgianhousewhitehaven.co.uk/
Budget hotels locally include Premier Inns in Whitehaven and Cockermouth, and a Travelodge in Cockermouth.