Description
Pioneering organisations are re-inventing their operating systems. Disruptive innovators are overtaking established corporations. A new entrepreneurial society is emerging and challenging the foundations of traditional management.
Do you want to be part of the economical paradigm shift we are witnessing around the globe? Join us for our first European unconference on the future of work and modern leadership right in the heart of Europe.
Who we are
intrinsify.me is the leading Think Tank and largest German speaking network (800+ members) for the future of work and modern leadership. We explore the emerging entrepreneurial economy in all facets and initiated countless new businesses and projects (like the AUGENHÖHE film).
After six years and 29 unconferences in Germany, we are excited to invite you to our first European "Wevent" in March 2017 in the centre of Brussels. We want to expand beyond the German speaking countries and are eager to learn about European perspectives, initiatives and networks related to the future of work and modern leadership.
What is a Wevent?
Wevents are our community events. Since 2011, we host unconferences every 2-3 months with 80 – 140 participants in order to
exchange thoughts

and experiences

about the changes our

work places and

economy are seeing in recent years

support one another in the challenges we face in our daily work as managers, entrepreneurs or consultants

harvest the

opportunities

that are appearing in this rapidly changing economy by initiating joint projects or businesses and thereby shaping the future we all envision
---

»Intrinsify.me Wevents belong on the agenda of every manager who is seriously interested in improving his organisation. I came home with countless valuable impulses, especially for my own role in a large corporation.«
Andreas Witt, Head of Software Development HMI, TRUMPF Werkzeugmaschinen GmbH + Co. KG
---
Who takes part at our Wevents?
Although the past is rarely an indicator to predict the future, we have a pretty good idea of who is attending our Wevents
entrepreneurs who want to prepare their business for a highly dynamic future

thought leaders and doers who want to shape the future of work and initiate new projects

managers who want to learn more about modern leadership

students who want to gain a better understanding of the new world of work right from the start

consultants & coaches who want to better their skills and network with peers

employees who are seeking orientation and inspiration

and inspiring mavericks who don't fit into any boxes and never will do
We typically see about 60% recurring participants and 40% first-timers. Most participants return home inspired by many new ideas, valuable contacts, useful tools and more often than not a new project they want to engage in.

---

»For me as an entrepreneur, Wevents are an unique opportunity to share my experience and learn from peers – very different to many conferences where consultants lecture us on how to run our business.«
Albrecht Günther, Owner und Director at Mayflower GmbH
---
How does a Wevent work?
Wevents are different. We don't like rigid agendas and monotonous talks which often only presume authority and undermine real conversations and networking. Instead we use the principles of self-organisation and invite all participants to contribute as much as they would like to.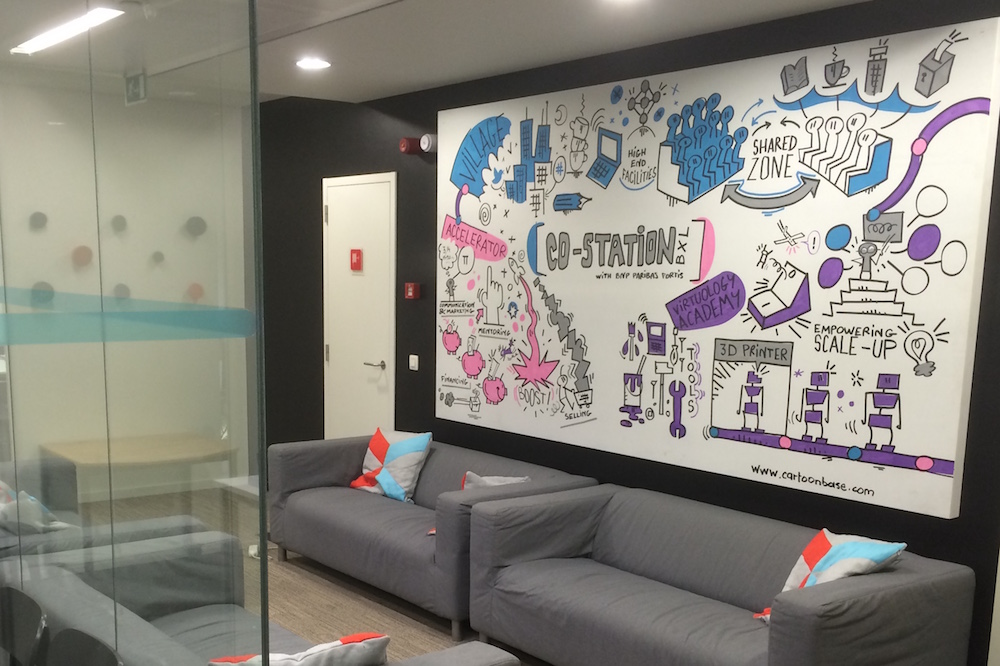 Our Wevents therefore follow the Open Space concept which we slightly adapt to our needs. A typical Wevent covers about 50-70 sessions over the course of the two days – often with 5-7 sessions running in parallel.
Sessions usually cover a broad range of topics related to the Entrepreneurial Economy and the Future of Work. We have seen deep conversations, intense debates, inspirational talks and the birth of new projects and businesses which were put into practice after the Wevent. But we also had sessions on entirely different topics and welcome it - it's an unconference after all.
We will use English as our main language during our first European Wevent, but do not want to impose it and therefore welcome sessions in German, French, Dutch or other languages.
---

»Without intrinsify.me I would be less knowledgeable, would work in a dull job waiting for the days to go by and would have met less incredibly inspiring people. Thank you to the entire network.«
Bastian Wilkat, Founder & Podcaster
---
Schedule
Friday, 10th March 2017, 7pm
Following a long Wevent tradition, we will start on Friday evening with an optional warm-up in a comfy bar. This is a great opportunity to meet other participants and getting to know each other. We often heard from participants that they got more out of our warm-up alone than out of most other conferences altogether.
Saturday, 11th March 2017, 9am – 6pm
Doors will open at 9am on Saturday. After check-in you can gear up on coffee, fruits and snacks and get to know other participants. We officially start the Wevent at 10am. After a short welcome participants can pitch their session topics for the first day. All topics will be posted on a big board which functions as the agenda for the rest of the day.
Afterwards you are free to attend your preferred sessions and switch between them at any time. We generally promote the law of two feet which means, everyone is invited to switch sessions or do something else if they feel that they can no longer contribute or benefit from their current activity.
For first timers this format may sound a little strange and even chaotic. But we have done this many times before and cannot think of a better way to engage everyone and provide maximum benefit for all participants.

Saturday evening, from 7pm
Following another Wevent tradition, we will meet again for an optional dinner on Saturday evening. This is a time to deepen conversations and relationships and to further build ideas for the next day (and beyond). And if that is not enough, there will be plenty of opportunities in walking distance to end the day with a (or more) glass(es) of Belgian beer.
Sunday, 12th March 2017, 9am
The Wevent continues on Sunday at 10am and will follow the same format as the previous day. The door will open again at 9am and we will finish at 4pm sharp in the afternoon.
---

»We were very impressed by the variety of topics and the openness of the participants. We took away many valuable insights for our daily work. The exchange helped us to understand how important it is to take a close look at the ideas around New Work and to identify, what really contributes to value creation and what suits our culture.«
Alexandra Büßer & Anke Kann, HR Director Go to Market Unilever (Jobshare)
---
How high is the participation fee?
There is no fixed participation fee. We follow a »pay-what-you-think-is-right-approach« which works as follows. We will publish a detailed cost breakdown during the Wevent and communicate the average costs per participant as a guideline. For our first European Wevent, we currently estimate average costs of around € 290 per participant. The final number may differ depending on the actual number of participants and some remaining quotations.
We generally expect you to make a payment decision based on your own personal perception of value. Students on a tight budget might only afford to pay € 50 whereas managers who are used to 4-figure conference fees are happy to pay € 500 or more.
During or at the end of the Wevent you approach the check-in desk, make your payment by cash or credit card and receive a formal invoice via email. We generally try to be as transparent as possible and will keep track of the revenue in a live chart.
There is a € 30 non-refundable reservation fee which is paid at sign up but that you can deduct from your total participation fee paid during the event.

---

»An extremely successful event that puts the future of work into perspective and looks at it from every possible angle. It's a great opportunity to reflect on your own company's situation and gather valuable ideas. My personal highlight was the realisation that just because a new concept or tool carries a popular label it doesn't mean that it is necessarily beneficial for your company's success. Sometimes it can be more helpful to get rid of existing concepts and tools.«
Dan Schwarzlmüller, Managing Director whatever mobile GmbH
---
Practicalities
Further information on practical aspects like location, travel instructions and accommodation in Brussels can be found here.
We have reserved 40 rooms at the Ibis Brussels off Grande Place (less than 5 minutes from the event location) at the following special rates
double room (single use): € 64,75 per night incl. breakfast, wifi and all taxes

double or twin room: € 79,75 per night incl. breakfast, wifi and all taxes
Details on this offer will be sent to you after your registration.