2-Day CFT Made Simple: A Layered-Process-and-Practice Approach to Understan...
Description
2-Day CFT Made Simple: A Layered-Process-and-Practice Approach to Understanding and Practicing Compassion-Focused Therapy with Leading US Trainer and International Author Dr Russell Kolts
Workshop Description:
Compassion-Focused Therapy (CFT) is a form of therapy that draws upon evolution science, affective neuroscience, attachment therapy, and contextual behavioral science in assisting individuals who suffer with emotional difficulties. Utilizing mindfulness, the purposeful cultivation of compassion, and a host of treatment strategies such as imagery, chair-work, breath-body work, and behavioral and thought experiments, CFT was developed to assist clients who struggle with issues of shame and self-criticism. Because it's theoretical basis draws from multiple bodies of science, CFT can sometimes be challenging to grasp initially. In this two-day training, participants will learn a way to organize CFT into a set of layered processes and practices that will allow them to systematically understand, train, and begin to implement the practices of CFT. Additionally, participants will gain exposure to a number of core CFT techniques and will explore how to implement them through experiential practice.
Who the Workshop is for:
This workshop is appropriate for mental health professionals, including Psychologists, Licensed Mental Health Counsellors, Psychiatrists, Social Workers, and Psychiatric Nurse-Practitioners.
Learning Objectives:
Describe the roles of the therapist in Compassion-Focused Therapy.

Describe the three-circles model of emotion.

Apply the evolutionary model in setting a context for self-compassion.

Apply Soothing-Rhythm Breathing to help clients work with emotions.

Teach clients basic skills for improving mindfulness.

Articulate how compassion can be applied in working with challenging emotions.

Introduce and facilitate compassionate-self work.

Describe and use the multiple-selves exercise.
Instructor:
Russell Kolts, Ph.D., is a clinical psychologist and Professor of Psychology at Eastern Washington University, where he has taught for over 17 years. An internationally-recognized trainer in Compassion-Focused Therapy (CFT) who regularly conducts CFT trainings around the world, Dr. Kolts has pioneered the use of CFT in the treatment of problematic anger. He is the author of a number of books applying CFT, including The Compassionate Mind Guide to Managing Your Anger, An Open-Hearted Life: Transformative Lessons on Compassionate Living from a Clinical Psychologist and a Buddhist Nun (with Thubten Chodron), and CFT Made Simple. ( - Photo courtesy of TEDxOlympia - )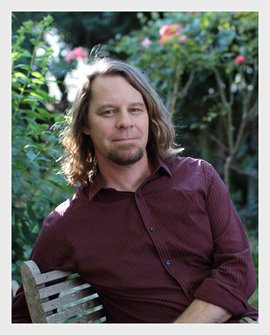 Location and Date:
Thursday 18th & Friday 19th May, 9:30am - 5:15pm, at the Psychological Society of Ireland HQ, Grantham House, Grantham St., Dublin 8.
Other Details:
We will provide complimentary tea/herbal teas/coffee and some nibbly fruit on the day! Lunch can be brought or bought at the many cafes/shops/restaurants nearby.
CPD Hours:
15 CPD hours available for this workshop.