About this Event
2020 has brought significant change to all our lives. The Garden Gate Program provides a structured framework to take stock, examine previous and existing dynamics, define current options and priorities and create a detailed plan for the chapter(s) ahead. At the current time all programs are online via Zoom/Google Meet/Skype. 30% online discount.
Couple programs are designed to bring self-optimisation to both partners and the partnership. The program is intensive and brings each person to a strong sense of their authentic self, their rules, requirements and boundaries. You will work through strategies for conflict, decision-making, appropriate use of energy and self-care. You will end with a deeper understanding of yourself and each other and a shared language to help you maintain your personal and combined optimisation over time.
IMPORTANT NOTE: Couple work does not always bring partners into greater harmony. Some people use a couple program to carefully negotiate the end of a partnership they have cared deeply about but no longer believe is right for them. This can be especially useful if the couple will have ongoing shared responsibilities (children, business etc.) and want to conduct them as harmoniously as possible.
Please be very clear with yourself and each other about your motives for attending the program. If you genuinely want to optimise yourselves and the partnership (however difficult that might seem at the current time) this program is for you. If your regard for each other has diminished to a level where you can't imagine a genuine reconciliation, this program is not for you. It is intense and probing and is designed to empower your authentic self, it will not work to paper over cracks which are not discussed.
PROGRAMS INCLUDE:
* One to one therapeutic support during all 10 units of the program
* 2 online preparation coaching sessions (50 minutes) before the program - 1 per person
* Self Assessment and Optimisation Log Support Strategy
* The option to book an online follow-up session after the program
* The option to book online annual review sessions after the program
* An invitation to join the Garden Gate® Optimisation Network
The work is intensive and is designed to develop a detailed and precise understanding of who you are, how you behave and the dynamics at play. You will be supported in evaluating your current life, exploring your past and envisaging your future. Working at this depth and speed is demanding, tiring and can be upsetting, so you will need to take care of yourself very well during the process.
Couple programs provides personal support throughout each stage of the program. We will work as a team three to explore difficulty and optimise positive change.
Please have a look at https://gardengate.org.uk/case-studies/ to read case studies from previous clients.
CONTENT:
The Garden Gate® has 10 units. Each unit presents an idea and a method for working through it. The units build on each other so that you create a personal toolkit:
1 - The Logic of the Garden Gate: understand how it works and take your current Garden Gate Score.
2 - Whose Garden?: explore your internal-external validation system and who is important.
3 - Four Legged Chair: define your priorities and measure how fully they are currently met.
4 - Chapters: chart the changes in your life and define what prompted change for you.
5 - Layers: map the evolution of your life and see what has shaped you.
6 - Rule Book for Self: understand what has made you tick and how would you like to tick going forward.
7 - Communication: define your Communication Mix and learn how to break negative chains of communication.
8 - See Your Garden: visualise your garden, look at what came before and what you want to come next.
9 - Symbolic and Safe Places: create symbolic and safe places to protect you and your garden going forward.
10 - Your Garden Gate Plan: develop a plan for your current chapter and set a review date to monitor its progress.
You can expect the Garden Gate® to help you care for yourself and others better, communicate effectively at home and at work, become less sensitive/defensive/angry and plan for an optimised future. To work successfully with the Garden Gate® you will need to:
Commit to your chosen program
Prepare in advance by completing the preparation sessions and the Self Assessment and Optimisation Log
Engage fully (there is a lot to cover in a short time and it's hard work)
Complete a 3 Month Log to evaluate your progress
Practice the Garden Gate® actively in your life to allow your new Garden Gate® to bed in.
The Garden Gate® has been developed by Anne Lindley-French over the last decade and refined with client input. It draws on psychotherapy and counselling theory to create a framework which can be used quickly and in the now - life doesn't give us much time to think. See less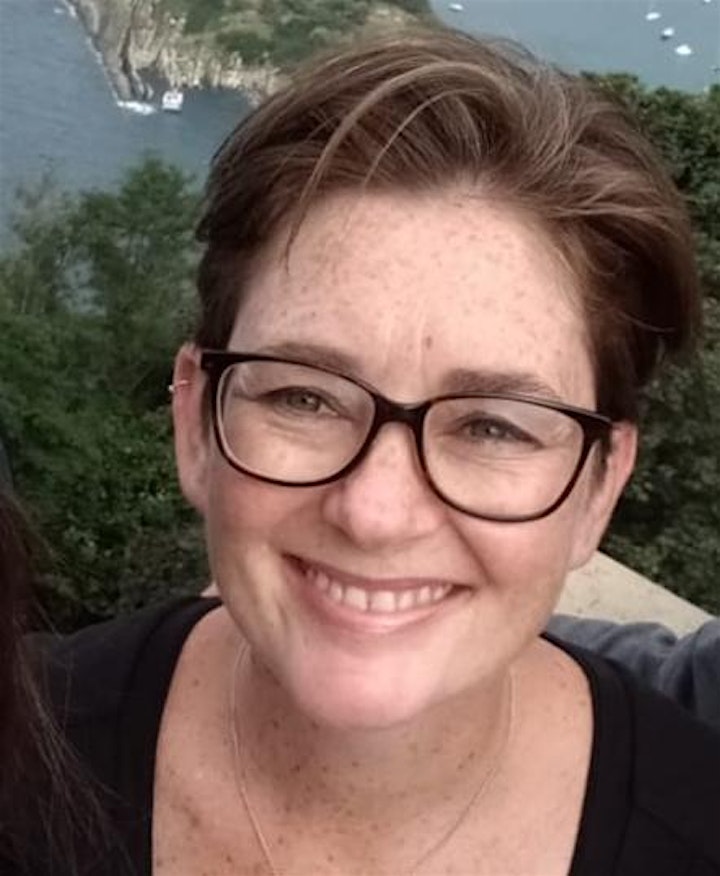 Date and Time
Location
Refund Policy