2-Day Focused Acceptance and Commitment Therapy (FACT) with Leading US Trai...
Description
2-Day Focused Acceptance and Commitment Therapy (FACT)

with Leading US Trainers & International Authors Dr Kirk Stosahl & Dr Patricia Robinson


Workshop Description:
Clinicians in a wide variety of practice settings are being faced with the challenge of getting positive client outcomes within as few treatment sessions as possible. This two-day workshop will introduce participants to Focused Acceptance and Commitment Therapy (FACT), and develop specific clinical skills that can be applied in practice after the workshop. Participants will learn about the research pertaining to the clinical impact of brief interventions and rapid response in psychotherapy. We will describe the three "pillars" of psychological flexibility: Awareness, openness and engagement. We will also look at the "five facet" approach to conducting brief, life changing present moment awareness interventions The majority of the workshop will be devoted to demonstrating and practicing specific clinical techniques that make up the FACT approach: Creating expectancies for rapid change, focused change oriented interviewing skills, method for rapid case formulation, using problem summary statements to "reframe" the presenting problem, how to "pillar dance" during clinical interactions, and core behavior change techniques such as the Bulls Eye, and Life Path exercises. We will also examine the application of FACT in groups and classes. Teaching methods will involve a combination of didactic lectures, experiential exercises, live clinical demonstrations, guided dyadic skills training and video demonstrations.
Who the Workshop is for:
This workshop is appropriate for mental health professionals, including Psychologists, Licensed Mental Health Counsellors, Psychiatrists, Social Workers, and Psychiatric Nurse-Practitioners.
Workshop Presenters:
Kirk Strosahl, PhD - Dr. Strosahl is one of the founders of Acceptance and Commitment Therapy and specializes in the application of ACT as a brief intervention. He has also written several professional and self-help books on the brief applications of ACT, including "Brief Interventions for Radical Change: Principles and Practice of Focused Acceptance and Commitment Therapy" and "Inside This Moment: Promoting Radical Change in Acceptance and Commitment Therapy" (Robinson & Gustavsson, co-authors, 2012, 2015). Dr. Strosahl has conducted numerous training workshops around the world; his approach to teaching is clinician oriented and skill based. Because of this, Dr. Strosahl has been referred to as the "hands of ACT".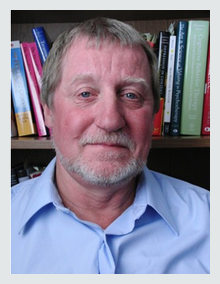 Patricia Robinson, PhD - Dr. Robinson has promoted use of Acceptance and Commitment Therapy in medical settings for over 20 years. In her career, she has worked as a clinician, researcher, trainer, and health care consultant. She currently trains and consults in the United States, Australia, New Zealand, Argentina and Europe. Her consultation work includes assisting with medical systems with integrating behavioral services into the general health care setting and training behavioral and medical providers in Focused Acceptance and Commitment Therapy. She is an author of numerous articles and book chapters and has published eight books, including Real Behavior Change in Primary Care: Improving Patient Outcomes and Increasing Job Satisfaction (Gould & Strosahl as co-authors, 2010) and Behavioral Consultation and Primary Care: A Guide to Integrating Services (Reiter as co-authors, 2015).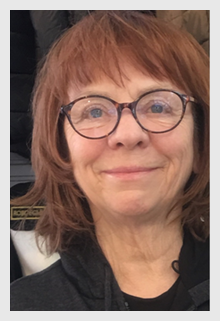 Location and Date:
Friday 26th & Saturday 27th May, 9:30am - 5:15pm, at the Psychological Society of Ireland HQ, Grantham House, Grantham St., Dublin 8.
Other Details:
We will provide complimentary tea/herbal teas/coffee and some nibbly fruit on the day! Lunch can be brought or bought at the many cafes/shops/restaurants nearby.
CPD Hours:
15 CPD hours available for this workshop.