About this Event
If you prefer to pay in EUR or GBP then please send an email to ash@agilevisa.com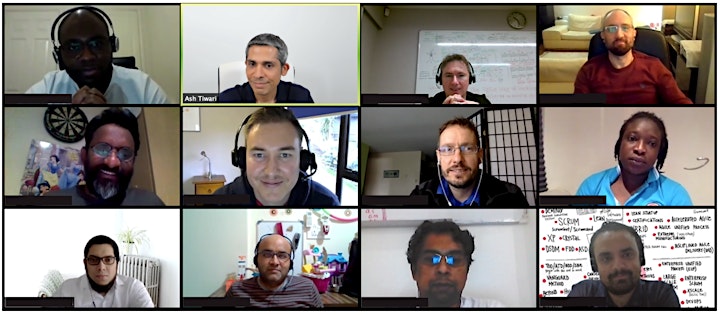 Come join us in this interactive Virtual program that will give you an in class room experience where we will share online material, recordings, and teach you.
As part of the advanced ICP-CAT certification, you will gain highly-effective enterprise coaching and large scale facilitation skills required for enterprise agile transitions. We know that purely top-down approaches cause resistance and fail. What we need is active participation and self-organisation in solving real business problems. To include everyone, we need facilitation techniques that allow everyone involved in the structure or process, to participate in its co-creation. You will learn the skills and understanding of how to generate alignment, innovation, and clear direction forwards in large groups with diverse opinions, identify and overcome resistance systemically. As well as gaining new tools and techniques for large group coaching in the context of enterprise-wide change.
As part of the advanced ICP-ENT certification, you will gain a deep understanding of agility at the enterprise level by learning the cultural, structural, process and leadership perspectives. The Enterprise Agility Masterclass teaches how organisations become more responsive and more purpose-driven, and the changes an organisation need to go through to be more agile through an interactive deep dive into enterprise agile. We will show you how to design processes with agile in mind engaging marketing, sales and finance for business agility. You will also gain skills, tools and techniques to overcome common dysfunctions like handoffs and waste and how to design a system that supports high-performance, customer focus, and facilitates agility.
Our training is designed by Certified Training from the Back of the Room Trainers using research-backed brain-based adult learning techniques. This six session course is delivered by a highly qualified coach trainer with real-world experience of working in agile transformations and agile teams.
On successful completion, each participant will receive:
ICAgile Certified Professional in Coaching Agile Transitions (ICP-CAT) From ICAgile, and
ICAgile Certified Professional in Agility in the Enterprise (ICP-ENT) From ICAgile
Both ICP-CAT & ICP-ENT Certifications are valid for lifetime
AGENDA:
ICP-CAT
Field of Enterprise Coaching
Enterprise Coaching Competencies
Personal and Professional Mastery
Ethical Considerations
Knowing your Own Limits
Creating a case for change
Human Change Process
Organisational Change Process
Agile Mindset
Organisation Assessments
Organisational Systems Entry
Co-Creation of Strategy
Impediments
Educating at the Organisation Level
Large Group Facilitation Methods
Communicating at the Organisation Level
ICP-ENT
Facilitating at the Organisation Level
Understanding Business Agility
Sustainability in health of an agile enterprise
Lean thinking, Principles & Tools
Organisation Design and Structure
Organisational Processes & Improvement
Working with Leaders
Organisational Culture and Alignment
Developing an Agile Team Culture
Technical Excellence
SCHEDULE:
ICP-CAT
Saturday, Jul 25 - 10:00am - 4:30pm
Sunday, Jul 26 - 10:00am - 4:30pm
ICP-ENT
Saturday, Aug 1 - 10:00am - 3:00pm
Sunday, Aug 2 - 10:00am - 3:00pm
Saturday, Aug 8 - 10:00am - 3:00pm
Sunday, Aug 9 - 10:00am - 3:00pm
Times in EDT (GMT-4)
WHO SHOULD ATTEND:
Relevant roles include enterprise, program and team-level Agile Coaches, Agile Team Facilitators, or anyone aspiring to these roles. Also, anyone with a strong background in change management and/or organizational design and a curiosity about agile approaches at the enterprise level will benefit from this certification.
PRE-REQUISITES:
There are no conditional pre-requisites for this training program. This is an intermediate level course, and participants should have some work experience in at least one agile framework.
ACCREDITATION: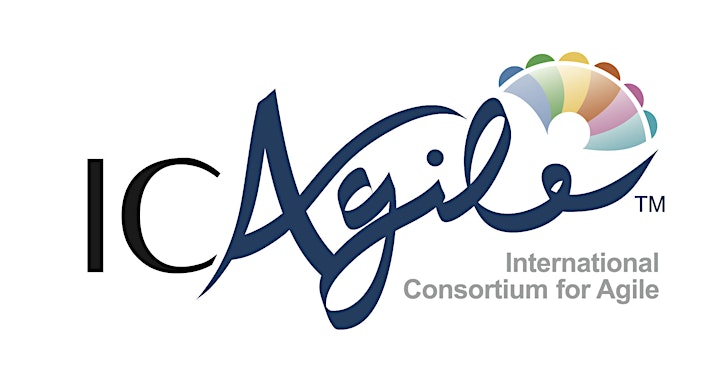 This course is accredited by the International Consortium for Agile (ICAgile) as fulfilling the learning objectives of Coaching Agile Transitions (ICP-CAT) & Agility in the Enterprise (ICP-ENT). There is an ongoing assessment throughout the class and a practical assessment at the end of the course that you will need to pass. As long as the trainer believes you have demonstrated competence and that you have understood the learning objectives and haven't missed a class then you will receive the certification email from ICAgile. After successful completion of this course, you will be ICAgile Certified Professional in Coaching Agile Transitions(ICP-CAT) & Agility in the Enterprise (ICP-ENT).
Ash Tiwari
Trainer for Enterprise Agile Coaching Bootcamp (ICP-CAT & ICP-ENT)
Ash is an Executive and Leadership Coach leading change in organisations at the executive, leadership, portfolio, programme and team level, for maximising shareholder value by focussing on customers through exceptional employee engagement. His work involves advising organisations on business agility, enterprise agility, agile at scale, executive and leadership development, culture change, team capability and autonomy. He stresses pragmatic and context-appropriate approaches over rigid out-of-the-box solutions.
He started as an XP Programmer 20 years ago and moved to Scrum and Kanban subsequently leveraging LeSS, SAFe, Scrum@Scale and Disciplined Agile scaling frameworks. Over the last decade, he has focussed on large scale organisational transformations within the Financial Services sector including Fintech, investment banking, retail banking and insurance. He has held several senior roles as an agile leader, including 'Head of Agile Practice' at a large Fintech where he is the Global Agility Leader.
He now facilitates change in organisations, helping them uncover better ways to achieve outcomes. His work extends beyond IT to Portfolio Management, Product Management, Finance, Marketing, HR and Organisation Design. He facilitates change through executive and leadership coaching, enterprise coaching, large scale facilitation, strategy workshops, innovation sessions, team coaching, gamification and training courses. He is a native agilist with expertise in coaching, consulting and training on Lean, Agile, Scrum, Kanban, XP, LeSS, SAFe & Scrum@Scale. He is delivering training for the past 10 years and has trained more than 2000 people.
Areas of Proficiency:
Lean-Agile Coaching
Professional Coaching
Executive and Leadership Coaching
Organisational and Systems Coaching
Licenses and Certifications:
ICAgile Authorised Trainer
Scrum Trainer
Scaled Agile SAFe 5 Trainer
TBR (Training from the Back of the Room) Practitioner
Certified Enterprise Agile Coach (ICP-ENT & ICP-CAT)
Certified Agile Coach (ICP-ACC & ICP-ATF)
Certified Scrum@Scale Practitioner (CSaSP)
Certified LeSS Practitioner (CLP)
Certified SAFe 5 Program Consultant (SPC)
Certified Scrum Professional (CSP-SM)
Certified Scrum Product Owner (CSPO)
Kanban Management Professional (KMP)
Speak to the training organizers – Agile Visa
To speak to the organizers of this course for further details:
Call: +1 646 383 8869 or +44 207 993 8350
Email: ash@agilevisa.com